David Bowie: The Last Five Years, BBC Two |

reviews, news & interviews
David Bowie: The Last Five Years, BBC Two
David Bowie: The Last Five Years, BBC Two
From Reality to finality: Bowie's 70th birthday is celebrated with a searching look at his late renaissance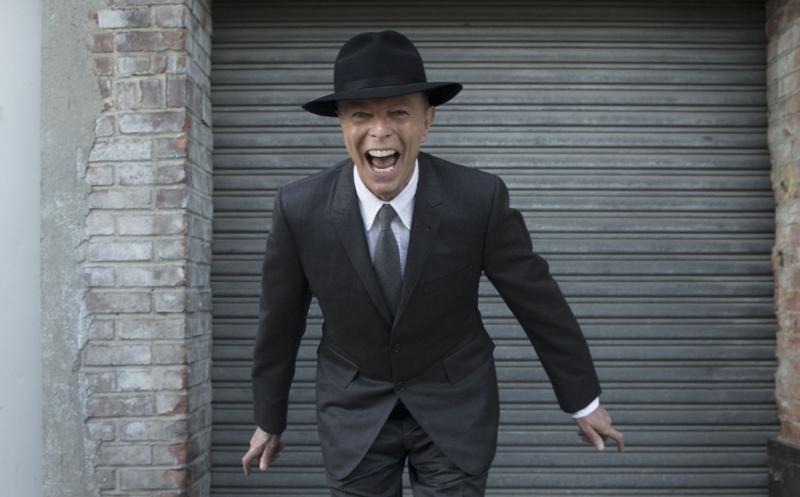 Getting off into other things: the final photograph of David Bowie
It's been 12 months since the news guy wept and told us: David Bowie, ever out in front, became the first to depart in the year of musical mortality 2016. After the initial lamentations, the memorial tributes have been a mixed bag. Best was the life story stitched together for Radio 4 from a vast back catalogue of audio interviews. Less impactfully there was also the well-meaning misfire at the Proms, plus a messy Dadaist meta-biog rushed out by Paul Morley. Broadcast on what would have been Bowie's 70th birthday, The Last Five Years is the best attempt yet to contextualise late Bowie in the light of everything that went before.
This was Francis Whately's sequel to Five Years, the documentary which deftly homed in on the key years of maximum resonance. The 90-minute format more or less held for the follow-up, even if the narrative actually restricted itself to four main events: The Next Day, Blackstar and Lazarus, plus a preamble telling of Bowie's farewell to performance in 2003. The opening yielded much joyful footage of Bowie goofing around on the Reality tour, seeming much more like one of the boys than he ever managed with Tin Machine. The band still seemed spooked at the memory of his collapse, before he was carted off to retirement in an ambulance.
Prompted by Bowie's withdrawal from the public eye, The Next Day section dwelled on his abhorrence of celebrity. Whately, a resourceful rummager among archives, disinterred a stack of ancient quotes backing up Bowie's original vision of fame as a means to an end. "I'm not content to be just a rock'n roll star," he said in a punctilious voice as if explaining himself to a halfwit. "I'm trying to be one at the moment just so I can get off into other things."
His retreat from the marketplace of celebrity was such a success that the doorman showing him up to meet Maria Schneider, the bandleader on Blackstar, had no idea who he was. "What's your name? Oh. David here to see you," he advised. Schneider was one of many musicians – three complete bands – who re-formed to walk through the creation of the music. Drummer Zachary Alford still looked shocked at the NDA handed him as he showed up to work on The Next Day. "If I said anything about it," remembered bassist Gail Ann Dorsey (pictured above), "I would be in big trouble legally." Nobody was asked if Bowie really would have sued his collaborators for spilling the beans.
Bowie's art directors unpacked the process of matching the new songs with a visual story. Jonathan Barnbrook was intriguing on the hunt for the cover image of The Next Day (codenamed "the table" to put off potential e-snitches). Johan Renck (pictured below), director of the "Blackstar" video, remembered hearing the bad news from the horse's mouth. "I have to tell you that I'm very ill," Bowie told him, "and I'm probably going to die." But the film cast doubt on the idea that Blackstar was conceived as a valediction. Bowie even told Lazarus director Ivo Van Hove he fancied a crack at another musical, which sounds like first-night euphoria.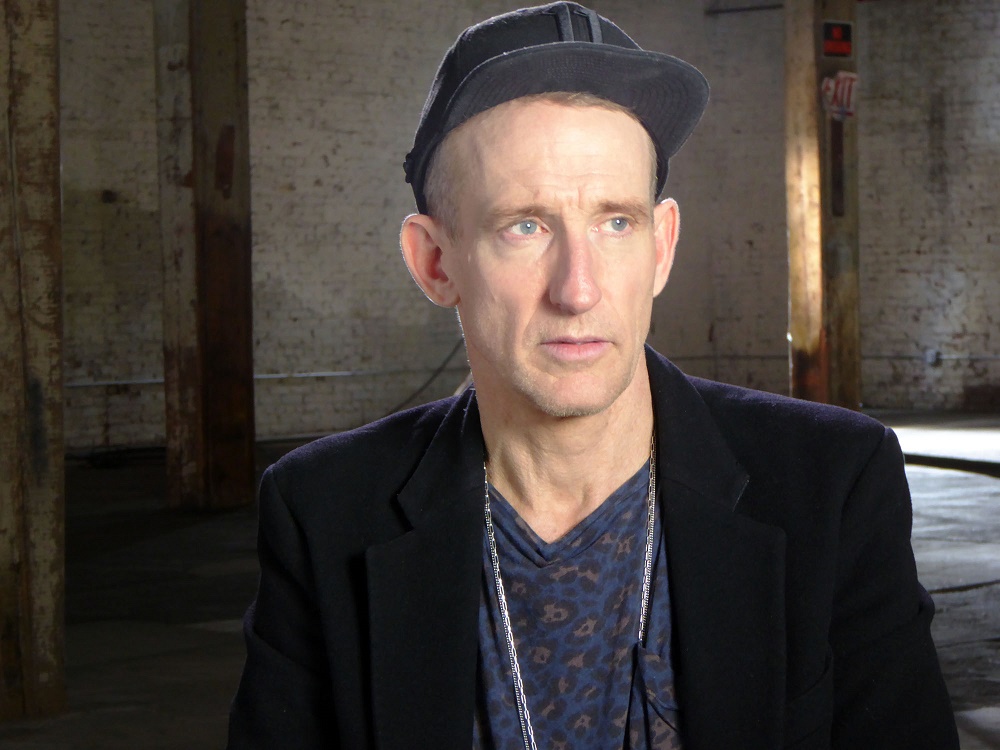 The recent collaborators reflected on the extent to which the new music was steeped in the past. But there was also good stuff from the old lags who worked (and sometimes slept) with Bowie in the feather-cut era. Ideally there would be a DVD with extras featuring much more from each of them. Chief keeper of the flame Tony Visconti sat at a console and played excerpts of Bowie's unaccompanied vocal takes. On "Blackstar" came the haunting sound of Bowie wheezing like an ancient mariner fighting for every last scrap of breath.
Yes, death hung over the proceedings, and Bowie's ghost was keenly felt as his bands played on without him. But it wasn't all gnashed teeth and the rending of garments. Whately put together a thrilling portrait of a late-life renaissance, and made intelligent use of lithe cross-referencing between young Bowie and old. A lovely elision of "Heroes", "Loving the Alien", "Watch That Man" and "Sound and Vision" cleverly illustrated the same pulse running through all the work.
The tone was mainly light, taking its cue from Bowie's suggestion for an epitaph: "I'd love people to believe that I really had great haircuts." Over the credits there was even a cheeky suggestion that the thin white Major Tom from Mars (via Bromley) was a fallible mortal capable of actual (whisper it) farting. Which would bring a whole new meaning to "Wild Is the Wind".
Nobody was asked if Bowie really would have sued his long-term musical collaborators for spilling the beans
rating
Explore topics
Share this article
Subscribe to theartsdesk.com
Thank you for continuing to read our work on theartsdesk.com. For unlimited access to every article in its entirety, including our archive of more than 10,000 pieces, we're asking for £3.95 per month or £30 per year. We feel it's a very good deal, and hope you do too.
To take an annual subscription now simply click here.
And if you're looking for that extra gift for a friend or family member, why not treat them to a theartsdesk.com gift subscription?