CD: Public Service Broadcasting – Live At Brixton |

reviews, news & interviews
CD: Public Service Broadcasting – Live At Brixton
CD: Public Service Broadcasting – Live At Brixton
South London neo-psychedelicists beef up their sound for a celebratory homecoming gig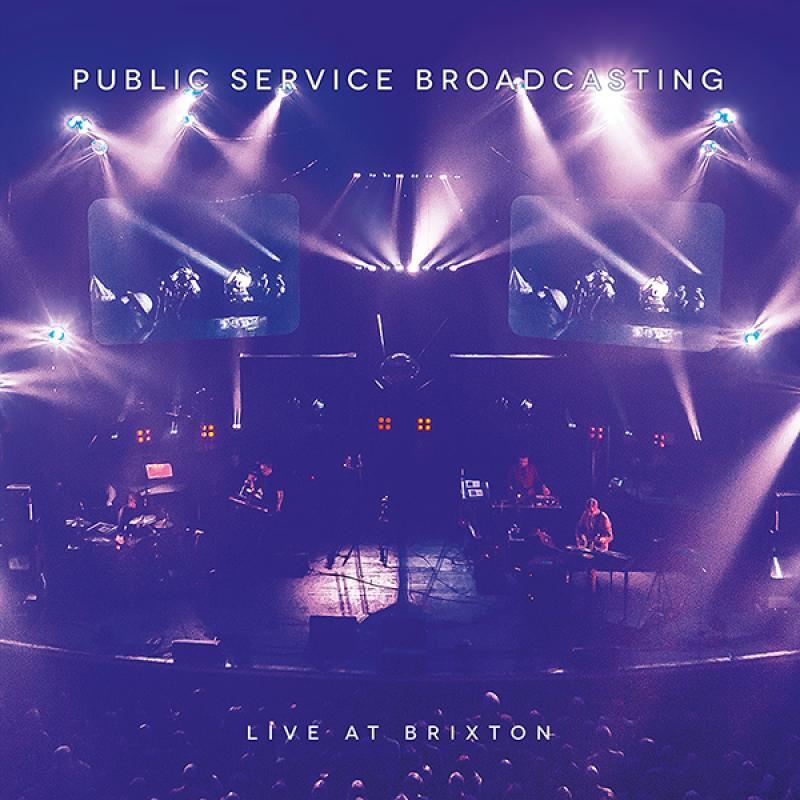 Live At Brixton: a euphoric homecoming
Live albums can be tricky beasts, often characterised by large excruciating dollops of self-congratulation and self-indulgence, and are only to be recommended to the most hardcore and forgiving of fans. Public Service Broadcast's Live At Brixton is not one of those animals, though.
Documenting the South London band's gig at the Brixton Academy during their 2015
The Race for Space
tour, it's a fine sampler of PSB's recorded output to date, with added beef from JF Abraham's bass and percussion, a 13-piece choir, and additional strings and brass. It is also a euphoric celebration by a band on a most almighty sonic high in front of a home crowd.
Weaving together strands of electronica, trance and krautrock and with vocals largely culled from the spoken word library of the British Film Institute, band mainstays J Willgoose Esq and Wrigglesworth play ringmasters to a set that takes in the rock'n'roll rocket of "Signal 30", hip-shaking crowd-pleasers like "Spitfire" and "Sputnik", and the ethereal "Valentina", with The Smoke Fairies' woozy harmonies. For an hour and a half, the listener is transported from the rail-borne postal service of WH Auden to the wide-eyed exploration of outer space, and it's quite a rush with plenty for the mind and the feet.
While there are some parallels between Live At Brixton and The Orb's trippy soundscapes, the album's mix of pastoral vibes and lush electronica sounds also suggests Ultramarine's classic 1991 album Every Man and Woman Is a Star, with its uplifting groove and spoken-word loops and samples, as well as improvisational tripsters The Egg. And like their predecessors, Public Service Broadcasting manage to keep things beautifully tight yet psychedelic without lurching into the tripped-out musical doldrums of proggy excess.
Live At Brixton also comes with a DVD of the gig, making it a tasty little package that has plenty to offer to both those who were there and to new ears too.
A tasty little package that has plenty to offer to both those who were there and to new ears too
rating
Share this article