Leonard Cohen: Turning the Darkness Into Beauty |

reviews, news & interviews
Leonard Cohen: Turning the Darkness Into Beauty
Leonard Cohen: Turning the Darkness Into Beauty
A singer-songwriter for post-Holocaust times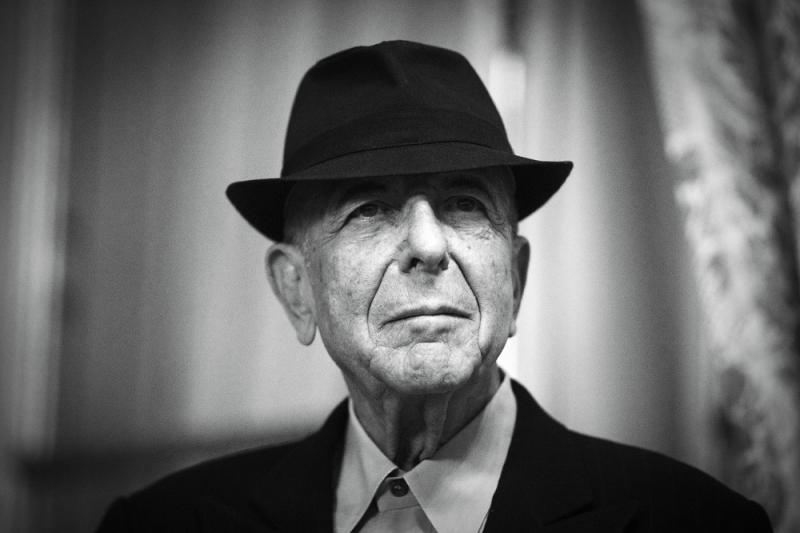 Leonard Cohen (21 September 1934 – 7 November 2016)
Leonard Cohen, who has died at 82, was one of those artists born with a wisdom and maturity that cut deep into the baby-boomer youth culture of his times. He provided the perfect antidote to the innocent optimism of the 1960s, a vision shot through with world-weariness, melancholy and humour. Those who dismissed him as a purveyor of bed-sit self pity missed the point, hooked as they were on hedonism, and blind to the ever-present horrors and recurring tragedy of the world.
Cohen wrote for post-Holocaust times, bravely countering Theodore Adorno's notion that there could be no poetry after Auschwitz. He somehow knew, from the start, that shadows lurked, betrayals threatened, and disillusion loomed, even at the moments of the greatest love or wild Dionysiac fun. I have been listening to "You Want It Darker" from his recently released album almost every day since I first heard it. There is an emotional quality and connection with truths about human existence in that song that is indescribable. Now that he has gone, the power of his words and the resigned yet irony-filled tone of his voice move me to tears.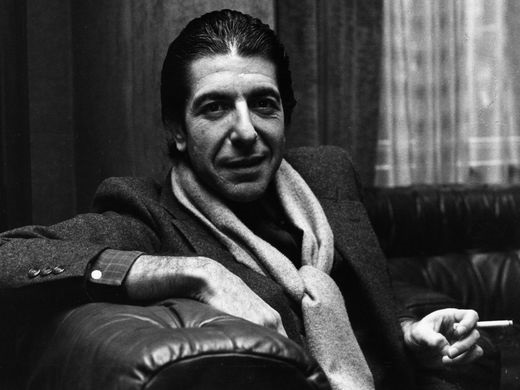 He was above all a poet, and a remarkable one, who intuitively realised that if poetry was to reach a wide public, as it had done in the past, and still does in some cultures today, it should ally itself to song. In his early thirties, riding on the blues and folk revival that allied music and politics, he struck out with a series of albums that stood out in the midst of everything around him. The spare accompaniment and the near-lugubrious but open-hearted voice instantly marked him as a total original.
While Bob Dylan wrote songs distinguished by political fury and surrealist vision, and a keen sense of the vagaries of love, Cohen always remained more allusive and introspective, plumbing the labyrinths of intimacy with a fine sense of the infinite resonance of paradox and mystery. He also played with irony, and a true poet's ability to make words work wonders while constantly undermining their tendency to over-literalise. The two artists, filled with the heritage of East European Judaism, always shared a prophetic quality. These two singer-songwriters were beacons, who stood out as the tribunes of social responsibility, caring, and philosophical depth.
Cohen was a white soul singer, steeped in religious tradition, just as the African-American singers owe a great deal to the visceral power of gospel. The concert I went to at the O2 in London a few years ago was in every way a ceremony, with Cohen as high-priest and entertainer. I never cease to marvel at the way he was able to hold every member of that vast audience in the palm of his hand, and conjure intimacy in spite of the size of the hall. There was a lightness of touch that was totally dazzling.
Although he had spent many years in a Zen monastery in California, living not only very simply, but facing with immense courage the torments that haunt the soul in those places, he was clearly not without ego. But he learned how to play with the seductive persona and almost outrageous charisma that were his particular gift. You could sense that when he performed: comfortable with himself and with others, modest but never falsely so, a master of timing, and above all utterly present and in the moment.
The heroes of popular song in many ways provide models, lives that we can measure ourselves against or from which we can draw inspiration. Today, youth, speed and instant gratification are prized well beyond their true worth, at the detriment of age, slowness and reflection. Leonard Cohen was always funereal in his slowness, but the last three albums, all of them extraordinary, took slowness to an extreme that felt as if he were coaxing us into a different kind of experience. Although he could pick up the tempo and still make us dance, the tunes were always tinged with the sense that nothing lasts – whether good or bad.
Leonard Cohen was not a purveyor of angst but an artist who knew how to work the horrors of the world into something of incredible beauty and emotional power. He is gone, but he leaves behind volumes of poetry, a series of exceptional recordings and many riveting filmed interviews, which we can plunge into for inspiration, some irresistible humour and lightness, as well as a great deal of soul.