Classical CDs Weekly: Meister, Prokofiev, Uri Caine & Jenny Lin |

reviews, news & interviews
Classical CDs Weekly: Meister, Prokofiev, Uri Caine & Jenny Lin
Classical CDs Weekly: Meister, Prokofiev, Uri Caine & Jenny Lin
German baroque sonatas, a Soviet symphony and scintillating music for two pianos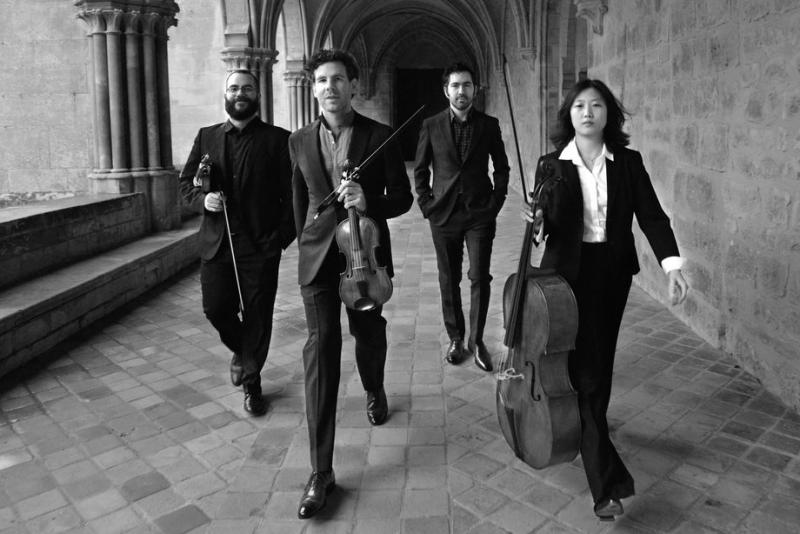 Ensemble Diderot in action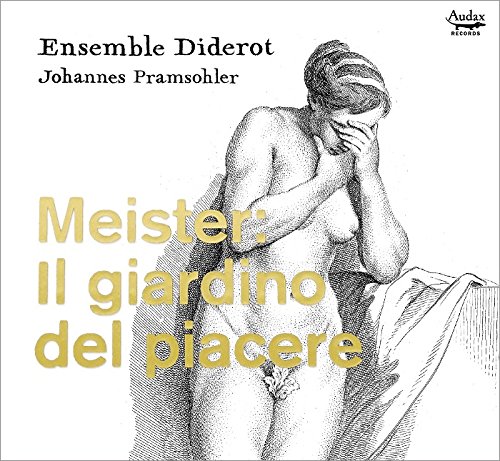 Johann Friedrich Meister: Il giardino del piacere Ensemble Diderot/Johannes Pramsohler (dir. and baroque violin) (Audax Records)
Misplaced distrust of fellow Europeans is nothing new; Reinhard Goebel's enjoyable sleeve note points out that 17th-century German court musicians objected to taking orders from imported French dancing masters. Still, assimilating foreign musical trends "took place silently as part of day-to-day life", and this engaging set of trio sonatas by one Johann Friedrich Meister reflects the influence of French composers on German secular chamber music.
Baroque violinist Johannes Pramsohler has a knack for unearthing music that genuinely deserves reappraisal, and Meister's blending of warm sensuality with foot-tapping extroversion is highly appealing. These six sonatas are delightful, each one a sequence of catchy dance movements. The tiny fugues are especially involving, Meister's sheer technical craft allied with unfailing good humour – sample the the second movement of La Musica Ottava if you're sceptical. Crisp tempi keep the minuets from sounding stodgy, and there's real grace to the sarabanda and allemanda movements. The Gigues which close each sonata are consistently joyous. All very smartly performed by Pramsohler's vivacious Ensemble Diderot, with special credit due to energetic harpsichordist Phillipe Grisvard. His bouncy continuo playing is a source of constant delight. A garden of pleasure indeed, and wonderfully recorded.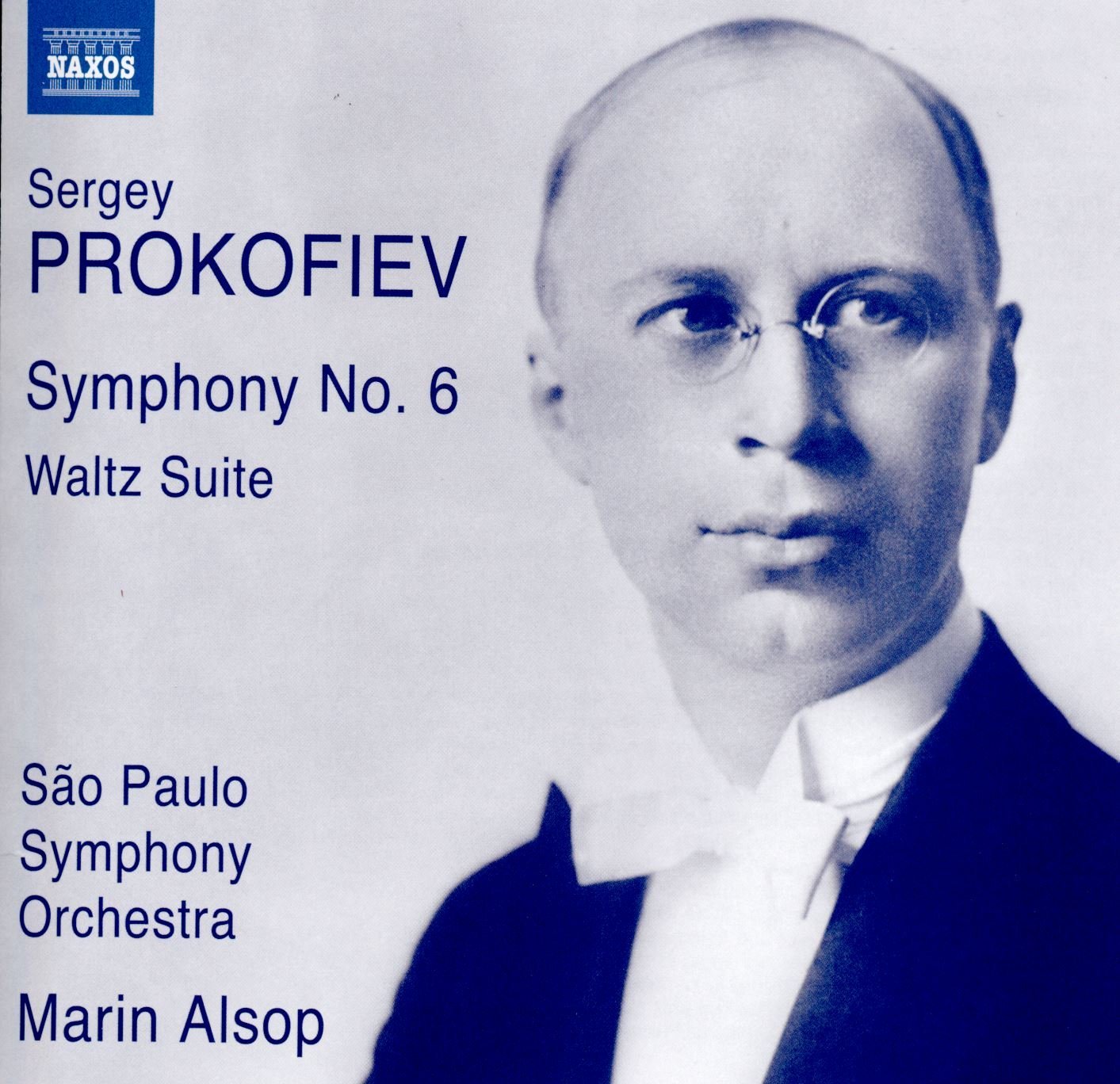 Prokofiev: Symphony No. 6, Waltz Suite São Paulo Symphony Orchestra/Marin Alsop (Naxos)
Kirill Karabits' recent Bournemouth Prokofiev symphony cycle featured splendid performances undermined by boomy sonics; Marin Alsop's ongoing São Paulo series is a safer bet. This account of the greatest work in the sequence, the bleak Sixth, doesn't disappoint. Listening again to this piece after hearing Andris Nelsons' recent discs of Shostakovich's mature symphonies highlights the differences between the two composers. Shostakovich excelling at transitions and transformations, while Prokofiev's disparate chunks rub against each other, cheek by jowl. There's a thrilling moment in the Sixth's first movement when the mechanistic 6/8 development suddenly erupts without warning. The São Paulo players have the music's measure: percussion and winds are ideally present, the movement's stark climax nine minutes in both thrilling and terrifying. And the reprise of the sinister third subject is magnificent here, the knife twisted by splendidly rude lower brass. Prokofiev's Largo screams into life (is this the only symphonic slow movement which starts fortissimo?), the various elements marshalled with total confidence. Plaudits due to the orchestra's fearless principal trumpet, superb in the movement's anguished first theme.
And what a finale, its deceptively flippant high spirits unravelling before one of the most devastating of symphonic endings. Like Andrew Litton, Alsop doesn't slow down in the final bars, sounding more 'right' than the traditional unmarked applying of brakes. Compelling stuff, and at budget price there's no excuse for not getting to know one of the 20th century's greatest symphonies. The coupling is the Waltz Suite, Prokofiev's neat recycling of orchestral dances, using mostly numbers from War and Peace and Cinderella. Each is a jewel, but hearing six in one go blunts their appeal. And the unexpected ending to Cinderella's "Happiness" waltz sounds plain naff to these ears. Still, they're played with some style, and Naxos's production values are commendable. Budget price too.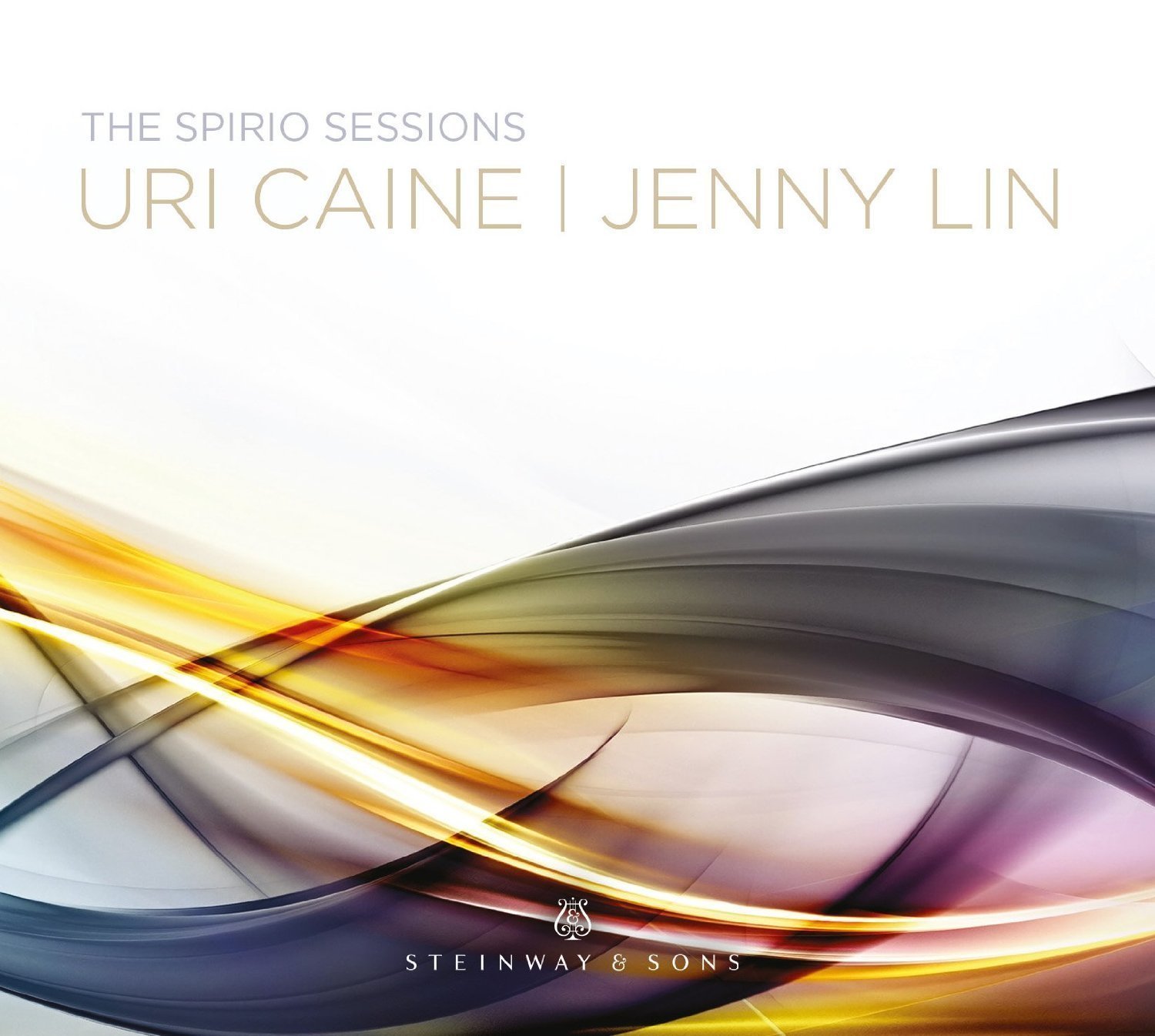 The Spirio Sessions Uri Caine, Jenny Lin (pianos) (Steinway & Sons)
There's a fair bit of gimmickry afoot in this release, but the magic is that you'd never know without perusing the CD booklet. Effectively this is a disc of piano duets. Jenny Lin plays things relatively straight, and Uri Caine adds a dash of unpredictability. Best known here for his imaginative treatments of Bach, Mahler and Wagner, Caine's elaborations are consistently inspired, especially when heard over Linn's performances of three Scarlatti keyboard sonatas. The results are delicious: the textures and harmonies inevitably fruitier than Scarlatti's originals, but reminding us that Caine invariably treats the composers he reinvents with utter respect. The Sonata in B minor K27 is typical; nine seconds of immaculate, unadorned Lin before Caine's entry adds an unexpectedly colourful gloss. The pair also transform, more radically, piano reductions of four Gesualdo motets, Caine's additions wholly in the spirit of this disarmingly modern-sounding composer.
The first movement of Mozart's Piano Sonata No.16 is heard twice, with Lin's poised, crisp and authentic version preceding Caine's rhythmically playful improvisation. All interspersed with two sets of miniatures by Caine. The nine for solo piano are brilliantly dispatched by Linn, effortlessly channelling Gershwin in the percussive closing number. And a spikier set for two pianos again feature Caine noodling over Lin. Brilliant stuff, the Scarlatti and Gesualdo pieces leaving me hoping that Lin might record both composers' music, unaccompanied.
And the gimmickry? It's complicated – this disc showcases Steinway's Spirio system, a high-tech, 21st-century reinvention of the player piano. Lin was recorded first, her performance then played back on a Spirio piano while Caine overlaid his part. The final recording, both players' contributions synched together in a second studio, was thus completed with neither pianist present. Not that you'd suspect any jiggery-pokery, the results spontaneous enough to suggest that these performances were actually taped on the hoof. In a bar. Technically intriguing, and musically rewarding.
This recording was completed with neither player present
Explore topics
Share this article