Brighton Festival: Alexei Sayle, Corn Exchange |

reviews, news & interviews
Brighton Festival: Alexei Sayle, Corn Exchange
Brighton Festival: Alexei Sayle, Corn Exchange
The Comedy Store legend reminisces, and sometimes sparks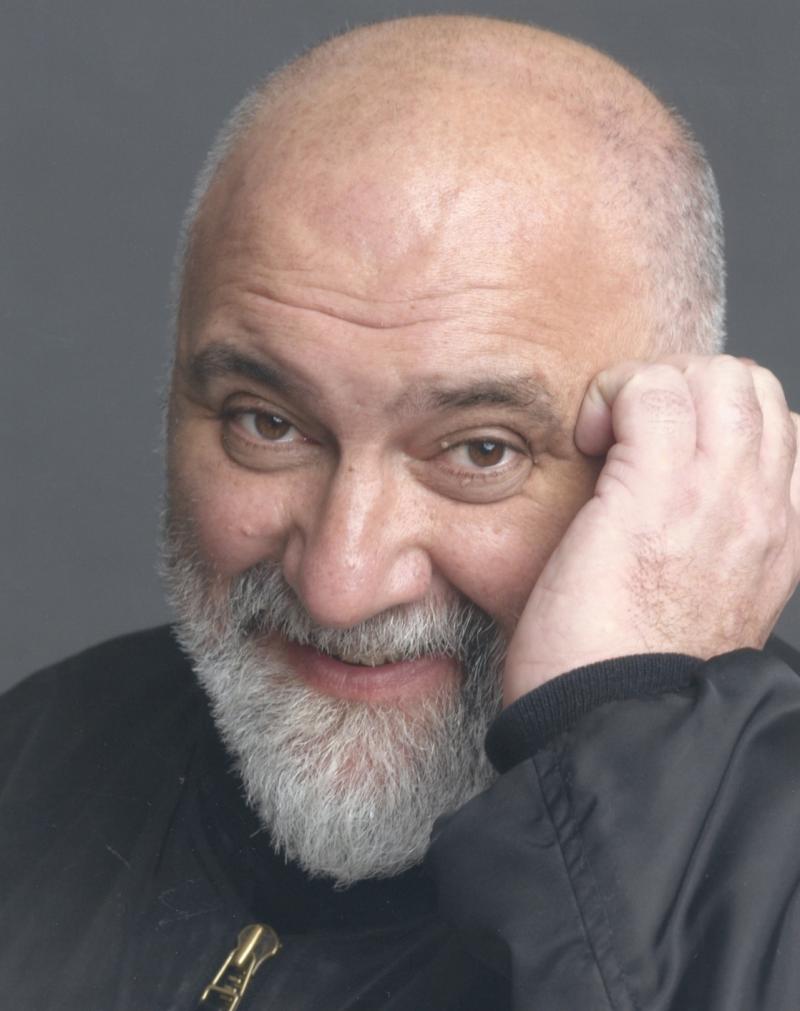 'Reviving his old art': Alexei Sayle
The last time I saw Alexei Sayle was at a benefit gig in Essex in the Eighties, when his rapid torrents of invective and surreal invention was stand-up as great as I've seen. Last night's stage interview about his memoir, Thatcher Stole My Trousers, was reminiscent of those times rather than comparable.
The format means Sayle the performer is half switched on – "Alexei Sayle", the tight-suited, aggressive character the former art student describes creating, only occasionally twitching to life beneath the more "genial" reality he says was always present. The Sayle whose sacred cow radar made him describe Tommy Cooper as "shit" when a cutting-room-floor-bound talking head on a TV tribute to the comedian ("I thought they'd appreciate the balance") remains too indigestible for full mainstream success, a source of vague, partial regret.
Ben Elton's inexpert version of his stand-up persona in a baggier suit in the Eighties, and the monstrous success his former writer on The Young Ones (cast pictured below), greedily grabbed, is a recurring theme. It was once a running sore, Sayle saying he kept resentments which could seem "sour" out of his book. Proving few good deeds go unpunished, a reluctant rapprochement with his cheery, cheesy doppelganger left him having to watch Elton's interminable Rod Stewart musical.
Last night he didn't bother burying jibes at a man an audience member observed is the David Frost to his Peter Cook. Cook, Sayle recalled, always regretted saving Frost from drowning. An unwillingness to directly, obviously attack Thatcher at his Eighties gigs, despairing instead of a Left who "let her get away with it", is one artistic difference with his relentlessly on-the-nose bête noir.
Although being interviewed keeps the comedy on a simmer, and this isn't exactly a revelation-extracting interrogation either, there are several fascinating and/or funny moments. Sayles's formative days as the Comedy Store's MC, where his key attribute was "the physical authority to stop violence breaking out" at its Soho strip club venue – except, that is, when the Store's owner was assaulting Time Out's critic, and other potentially helpful guests – is recalled as a time much like Elvis's at Sun Records. Sayle, French, Saunders, Rik Mayall, Arnold Brown and the rest were the sort of revolutionary creative community "that's not gifted to many people". The last time he saw Elton was at the funeral of Mayall, the best of them and his "greatest rival", Sayle considers, a man who could get "laughter from nothing".
The lazy, half-awake tone which characterises much of the show is broken by Sayle's happy, rocking contentment, a beatific smile filling his face, when something strikes him as truly funny. Questions from the audience, often obvious but sometimes inspired, let him sharpen his wit on the unexpected. The real laughter starts to come then, the riffs and reminiscences hitting home.
Sayle was tired of stand-up for many years, wisely turning to writing instead. But he's recently revived his old art, and promises to return to it again soon. The genius I remember from Essex, though fitful here, still sparks.
Proving few good deeds go unpunished, a reluctant rapprochement left him having to watch Ben Elton's interminable Rod Stewart musical
rating
Explore topics
Share this article