Reissue CDs Weekly: Hauschka |

reviews, news & interviews
Reissue CDs Weekly: Hauschka
Reissue CDs Weekly: Hauschka
The minimalist pianist-composer's breakthrough album gets another outing
Volker Bertelmann aka Hauschka: more formal and concerned with process in 2007 than now
Turn the clock back to early 2007. It's not so long ago, but at this point Nils Frahm had issued just one album, Ólafur Arnalds was about to release his first, Jóhann Jóhannsson was one year into what would be two-album relationship with 4AD, and Max Richter had made two albums for 130701, the British offshoot of FatCat Records. Christian Wallumrød was performing solo, but still recording collaboratively.
What would become a recognisable genre-breaching, minimalist, post-classical groundswell hadn't yet been quite codified but it was clear something was in the air.
Hauschka was introduced into this fertile environment by 130701 in February 2007 with Room to Expand, his first widely available album. Volker Bertelmann, as Hauschka, had then to date issued two albums on a German label: Substantial (2004) and the pointedly titled The Prepared Piano (2005). Based in Düsseldorf, the pianist-composer had little audience but times were changing. Unconsciously, Hauschka was in tune with a widespread international artistic upsurge which was occurring without fashionable sanction: it just happened. It also happened thanks to the keen ears of labels like 130701 and the equally well-attuned Erased Tapes.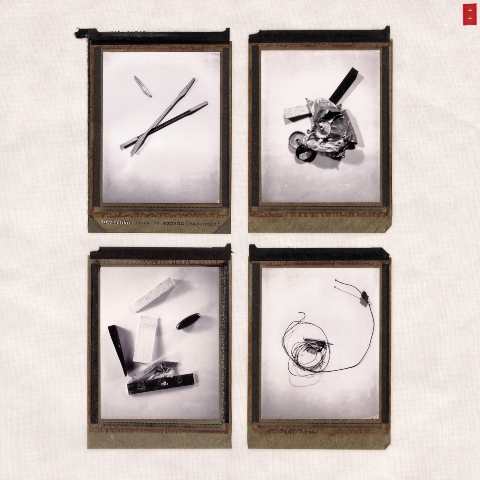 Room to Expand was, then, a breakthrough album. It collected 12 tracks and was issued on CD only. 130701 had come to Hauschka after a tip-off from Max Richter. This new reissue of Room to Expand, titled Room to Expand (Expanded), comes as a double album on 16 April (for Record Store Day) and on CD with the addition of six previously unheard tracks from the original album sessions which are in keeping with the album's overall feel. In 2007 it was issued, as the label's David Howell puts it in the liner notes, "before any real sense of a coherent scene for such music had developed or even seemed possible". Consequently, it was largely overlooked.
Listening to Room to Expand after having become used to the assured and very precise, yet still fluid current-day Hauschka, the album feels sharp-edged and very aware of its status as a creation working with the prepared piano. Although there is a bubbling serial music-like bass on "Watercolour Milk", the main keyboard figure is more stentorian than those of his later compositions. It is also more about repeating figures than building and moving on. With "Zahnluecke", the damping of the piano strings is more severe than it would be later and cuts notes off sharply. Of the newly heard tracks, "Run Run" is the most fascinating as it is more about a naked melody and rhythmic forward motion than anything else on the album.
In essence, Room to Expand suggests formality and a concern with process less evident in Hauschka's subsequent work. It had arrived at this point with a marked spikiness. However, these inferences are only sustainable with knowledge of what came later. Taken on its own, the album stands as evidence for an already fully-formed vision. Room to Expand may have been overlooked in early 2007, but it now needs to be heard.
'Room to Expand' stands as evidence for an already fully-formed vision
Explore topics
Share this article