Undercover, BBC One |

reviews, news & interviews
Undercover, BBC One
Undercover, BBC One
Sophie Okonedo and Adrian Lester play a married couple caught in an intriguing cat's cradle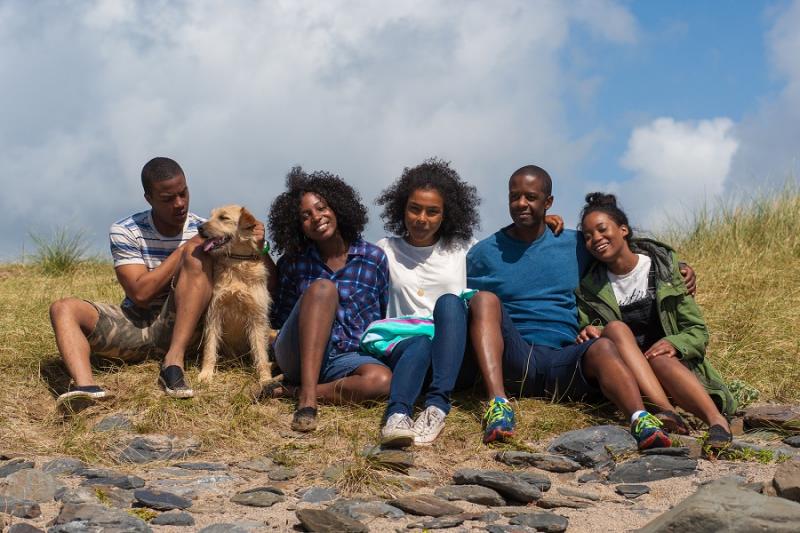 Happy family? The Johnsons on the beach
The BBC Drama department can't be faulted for reading the news. Last year London Spy riffed on the mystery of the corpse of the spy found in a suitcase in an MI6 safehouse. Now Undercover sinks its teeth into another juicy set of headlines about coppers who go into such deep cover they sire children with the activists they're spying on.
The title contains its own spoiler, but it takes most of the first episode for Undercover to reveal its hand. Ostensibly its protagonist is Maya Cobbina (Sophie Okonedo), a liberal black female barrister who we first encounter racing across the empty wastes of Louisiana to secure a stay of execution for the client (Dennis Haysbert, pictured below) on death row she has represented for 20 years. In a pulsating opening, we soon discover Maya is not to be messed with: the execution is botched and she rushes back to the detention facility to scream at a lofty politician to intervene.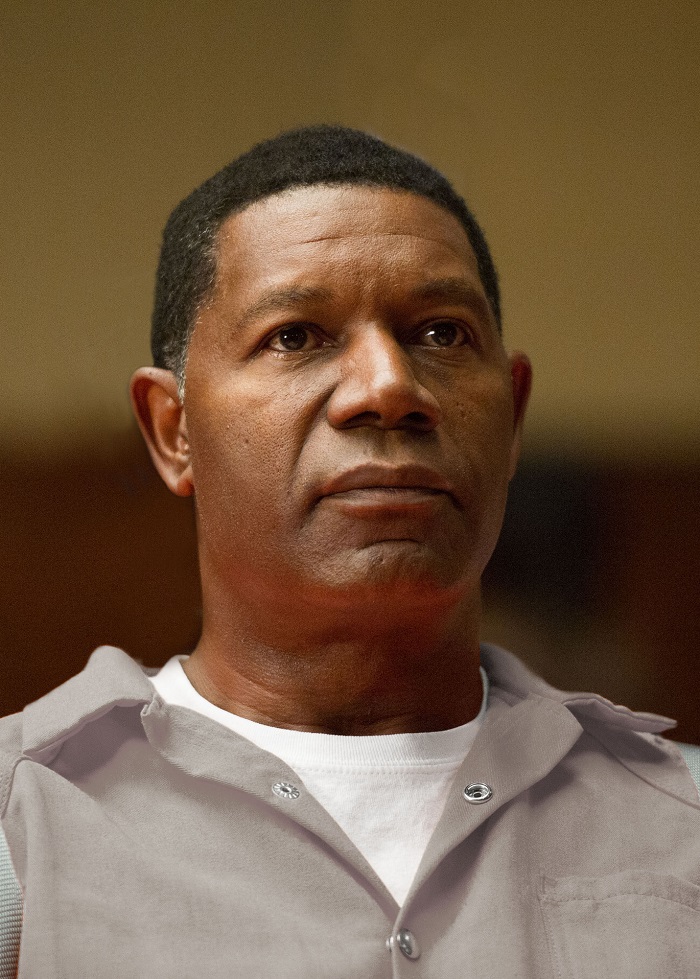 Meanwhile, back at home and watching developments online, she has a family which dotes on her: a husband and three teenagers, two of them girls, plus a son whose apparently autistic trait is always to tell the truth like some sort of socially awkward Greek chorus. The first crack in this idyll appears when her husband Nick (Adrian Lester) is seen removing his wedding ring as he parks up before an assignation. Uh oh, you think, he's having an affair. But no, it goes way deeper than that. He's come to hospital to change the nappy of his dying father, who still thinks his son is single. In fact Nick has been happily married for 20 years. But when a shady figure (played by Derek Riddell) makes contact, it is to instruct him to keep tabs on Maya and report back if or when she accepts the offer to become Director of Public Prosecutions.
This is scriptwriter Peter Moffat's latest brush with the law. When North Square, his drama about a barristers' chambers in Leeds, was not recommissioned, it made its way south and became Silk. He was also the creator of the drama Criminal Justice. Moffat is nothing if not expert in ramping up the stakes. His interest in female barristers who do the right thing is wound into a cat's cradle of conflicting loyalties which stretch back to a demonstration in Hackney in 1996 involving, it would appear, the wrongful fitting up of a black activist defended by Maya. His case is about to reopen just as she is promoted to DPP: hence the interest of the lurking powers that be.
Quite how plausible this all feels is open to cross-examination. For all the recent stories of policemen going so deep undercover that they even create fresh human life with the women they're spying on, it stretches credibility that the police would let one of their own spend 20 years embedding himself in the life of a young liberal barrister. Nick doesn't seem to do much beyond obsessive sports training, and he has a bizarrely slack attitude to taking calls from the hospital in front of his wife about the father she doesn't know about. And if he really is playing the contented house husband, how come he can cook only pasta?
Haysbert is a little too good to be true as the condemned man who urges Maya to "go big", but his valediction is beautifully played, while Okonedo and Lester put flesh on the bones of a married couple who are, we know, too good to be true. We also know roughly where we are heading from the moment Nick's father in hospital sings "Mockingbird". This could have felt like Moffat setting off a crude warning flare about racial injustice, but movingly the song is the one memento of his former life that Nick has handed down to his unwitting children. Undercover has the slightly hectic air of wanting to grab you by the lapels – the mobile battery dying at the worst moment; Nick's father breathing his last just as Maya is offered her new job. But it more than passes the basic test for a new drama: you want to know what's coming next.