DVD: Brooklyn |

reviews, news & interviews
DVD: Brooklyn
DVD: Brooklyn
BAFTA's Best British Film stars Saoirse Ronan migrating between small-town Ireland and New York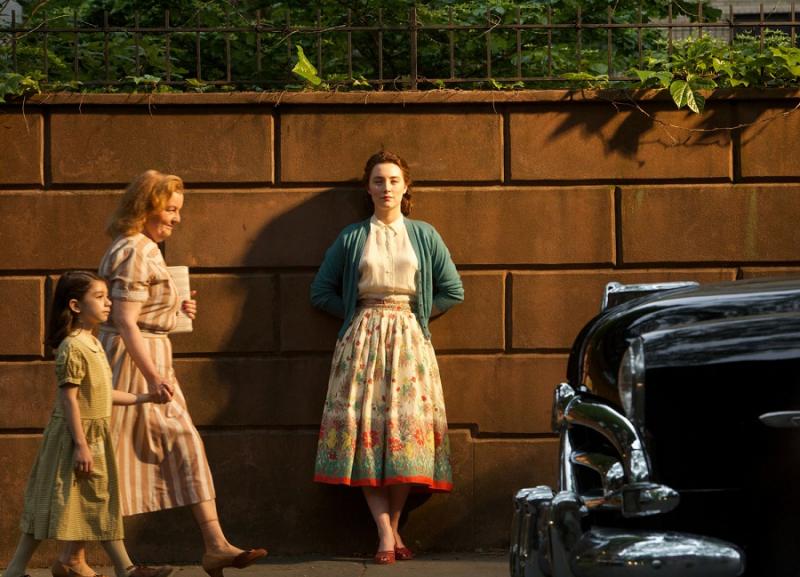 Gorgeous array: Saoirse Ronan as Ailis in 'Brooklyn'
Colm Tóibín's work has always eluded the attention of filmmakers. It took Nick Hornby, a writer who knows his way along the obstacle-strewn pathway between page and screen, to effect a beautifully smooth transition of his 2009 novel Brooklyn. The DVD arrives on the back of a BAFTA for best British film. In truth, Hornby is the most British thing about it.
Like Tóibín, director John Crowley and Saoirse Ronan are Irish, while the story is set in the author's native Enniscorthy and the eponymous Brooklyn, the Ireland in exile to which his young protagonist Eilis travels in search of work in the 1950s.
The film is an exquisitely restrained love story in which epic emotions are played out on an intimate scale, against a backdrop of the vast forces of mass migration. Crowley captures the sheer suffocating greyness of rural Ireland in which the rugby team all wear the same blazers and brute snobbery dictates who gets served first in the shop. Brooklyn is more brown than grey, and the canvas is mainly lit up by the gorgeous array of colours worn by Ronan (costume designer: Odile Dicks-Mireaux). A trio of fine supporting performances come from Bríd Brennan, Jim Broadbent and Julie Walters, but honours go to Ronan and her two suitors in differing tones of muted masculinity: Domhnall Gleeson back home in Ireland and Emory Cohen, who is perfectly cast as a sweet young Italo-American even down to his diminutive stature.
A small selection of extras include deleted scenes, which will be of interest to those who know the novel: one scene that went showed the introduction of stockings for African-American customers at the store where Ailis works; another elaborates on the predatory stalking by her lesbian superior. There are also brief enlightening interviews with Tóibín and Ronan.