CD: Elton John - Wonderful Crazy Night |

reviews, news & interviews
CD: Elton John - Wonderful Crazy Night
CD: Elton John - Wonderful Crazy Night
Elton's crazy night feels more like a quiet evening in
Wednesday, 03 February 2016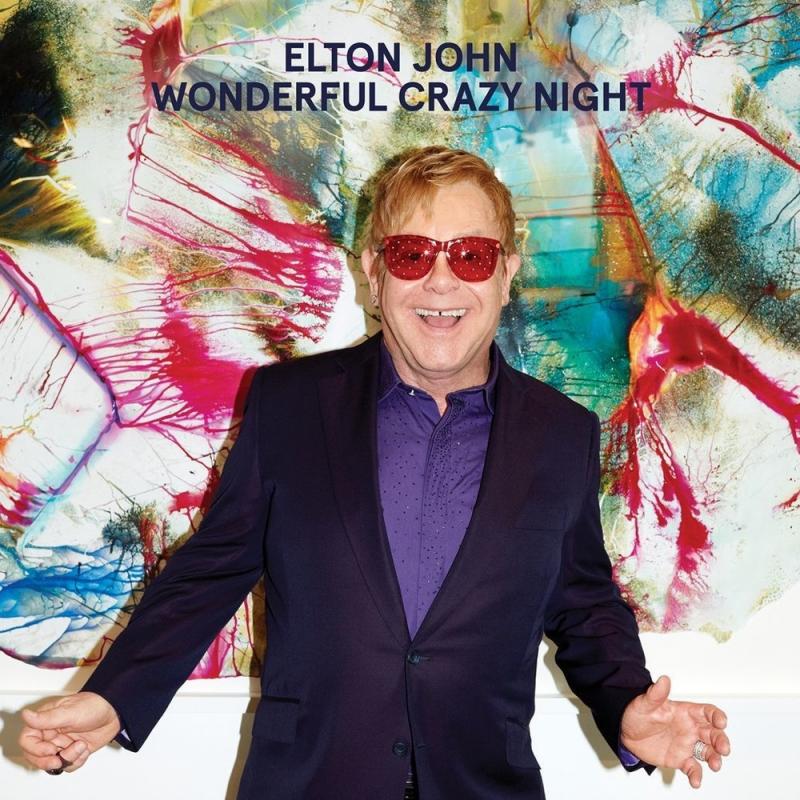 Elton John: not so crazy these days
A lot of water has gone under the bridge since Elton John famously jumped onstage at a 1973 Stooges gig in Atlanta dressed as a gorilla and almost gave the drug-addled Iggy Pop a heart attack. While the Godfather of Punk is still playing the wildman when he hits the stage, it's fair to say that the ennobled Elton has slowed down somewhat.
Elton John has, of course, long embraced sobriety, family life and Disney soundtrack appearances and anyone hoping for a David Bowie-like radical reinvention of his easy-on-the ear shtick is going to be disappointed. Wonderful Crazy Night is Elton's 32nd album and it doesn't rock any boats. It's largely middle-of-the-road fare that treats modern Disney-type tunes with a hefty wash of soft country rock, guided by the production of T-Bone Burnett. This will no doubt please large amounts of his longterm fans but it really doesn't have much to recommend it to new ears.
"Looking Up" with its "Spirit in the Sky"-like opening and honky tonk interludes suggests that Elton and his song-writing partner Bernie Taupin might still have something interesting to bring to the table and "In the Name of You" also injects a bit of spirit, despite some seriously banal lyrics. Apart from these highlights though, we are treated to the nursery rhyme country music of "Tambourine", the soppy balladry of "A Good Heart" and a title track that suggests that really wonderful crazy nights have not been on the cards for Elton for a good while. The album then closes with "The Open Chord" which seems to borrow heavily from both the strings of Enya's "Orinoco Flow" and the melody of "Safety Dance" by 80s one-hit wonders Men Without Hats. Instead of the promised wild night out, this album is more of a quiet evening in.
'Wonderful Crazy Night' is Elton's 32nd album and it doesn't rock any boats
rating
Share this article