Classical CDs Weekly: Bartók, Brahms, Copland, Wien-Berlin Brass Quintet |

reviews, news & interviews
Classical CDs Weekly: Bartók, Brahms, Copland, Wien-Berlin Brass Quintet
Classical CDs Weekly: Bartók, Brahms, Copland, Wien-Berlin Brass Quintet
A pair of violin concertos, uncut Americana and chamber music for brass
Saturday, 23 January 2016
The Wien-Berlin Brass Quintet pause for breath
Brahms: Violin Concerto, Bartók: Violin Concerto No 1 Janine Jansen (violin) Orchestra dell'Accademia Nazionale di Santa Cecilia, London Symphony Orchestra/Antonio Pappano (Decca)
Coupling music by Brahms and Bartók makes enormous sense, given the former composer's penchant for Hungarian dance music. Janine Jansen's studio recording of Bartók's Violin Concerto No 1 makes a great case for a work that isn't often heard – presumably as its two movements last just 20 minutes, shorter than the first movement of Brahms's concerto. Antonia Pappano's responsive LSO are suitably refined accompanists in Bartók's rapturous first movement. The closing minutes are sublime, especially when we're wrong-footed by an unexpected resolution. And the brief recollection of the 6/8 opening just before the finale's brash close is wonderfully handled, Jansen playing with serene assurance. Has this work ever received a better recording?
Jansen is up against stiffer competition in Brahms's sprawling Violin Concerto, this time in a live recording, accompanied by Pappano's Santa Cecilia orchestra. She more than holds her own in a performance bristling with fiery intelligence. Pappano clarifies Brahms's thick textures, and the orchestra's quiet playing is among this reading's glories. The quiet passage immediately after the first movement cadenza is heartstopping, and the Adagio's oboe solo is very sweetly done. This concerto can feel a bit of a slog, but Jansen and Pappano's collective intelligence makes it fly by. Brahms's finale rightly dances, never going through the motions.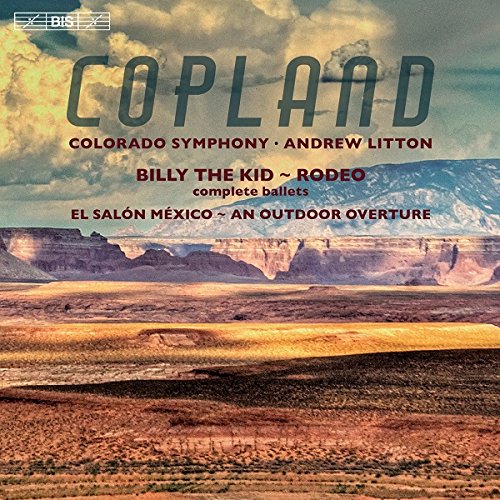 Copland: Billy the Kid, Rodeo (complete ballets), El Salón Mexico, An Outdoor Overture Colorado Symphony/Andrew Litton (BIS)
Funny to think of a Swedish record company recording Copland, though less of a surprise to hear an American orchestra and conductor playing these scores with such idiomatic pizzazz and polish. This is a brilliant collection, made an essential purchase by Andrew Litton's decision to give us the uncut versions of the ballets Billy the Kid and Rodeo. Copland's familiar condensed suites work very nicely, but the full scores contain some wonderful extra music. Billy the Kid's "Street in a Frontier Town" opens with a penny whistle instead of the usual piccolo, and the seismic gunfight is extended slightly. More significant is "Billy in the Desert", an exquisite bittersweet waltz heard just before the antihero's death. Litton's complete Rodeo contains some attractive transitions between dances and a longer version of the "Hoe-Down". Plus "Ranch House Party", which is the best bit of Copland you've never heard. It opens with a raunchy honky-tonk piano solo (played by Litton) and a louche clarinet. You'll be playing it to friends and family for weeks. Both ballets are dispatched with supernatural precision and polish. The Colorado Symphony's trumpets and horns gleam, and the percussion playing is beyond reproach.
Superb couplings too – Copland's delectable An Outdoor Overture is an occasional piece from the late 1930s written for high school orchestras, the work's commissioner suggesting "…a single movement between five and ten minutes in length and optimistic in tone…". The music's breezy positivity is as poignant as it is uplifting, especially at a time when youth music services are being cut to shreds. And El Salón Mexico has rarely sounded better, even with some unscheduled clarinet glissandi. Everything about this disc succeeds. The engineering. The performances. The comprehensive sleeve notes. BIS give us a very nice cover photo. Let's hope that this team gives us Dance Panels and an uncut Appalachian Spring next.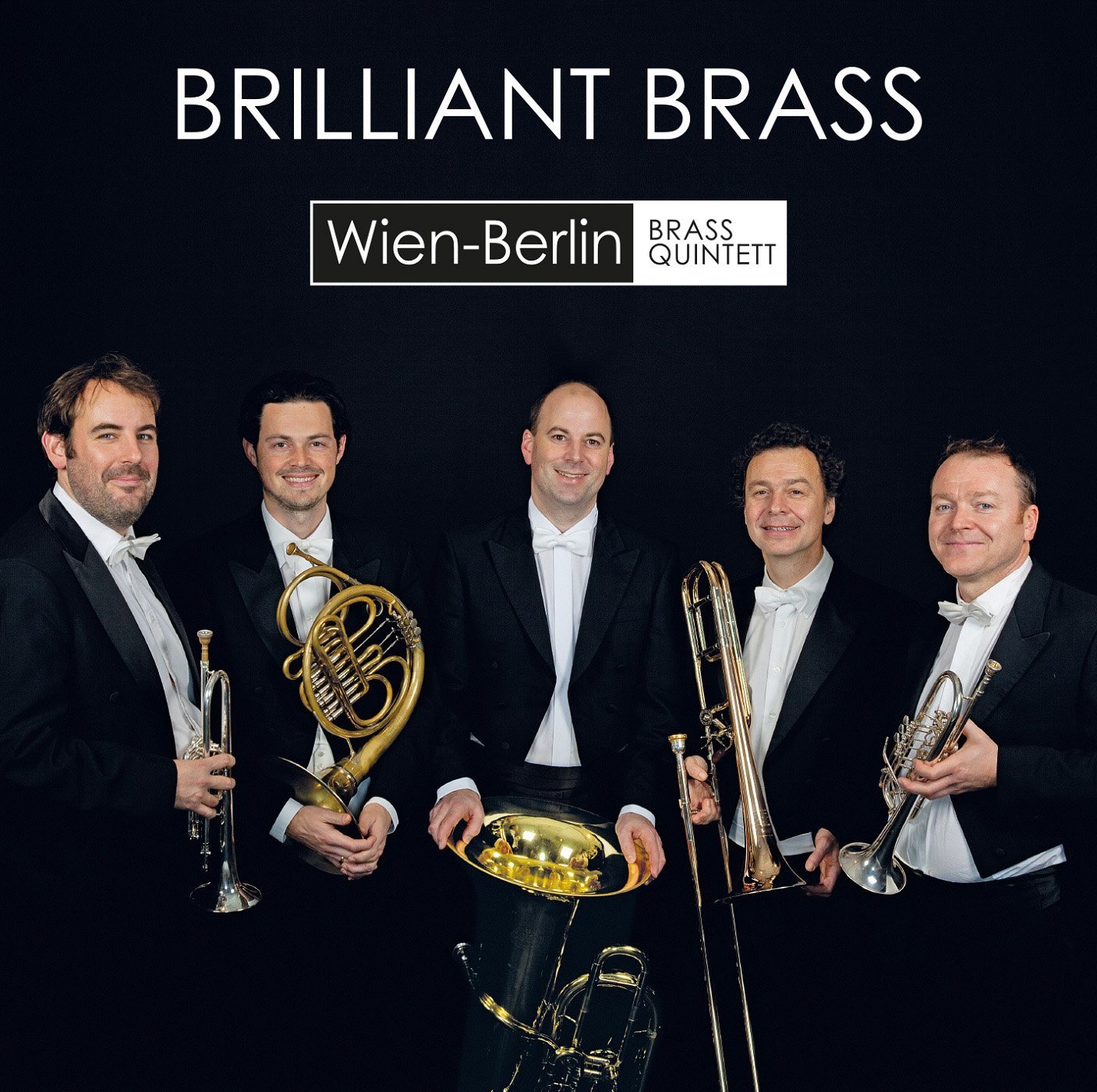 Brilliant Brass Wien-Berlin Brass Quintet (Tudor)
Chamber music for brass lies even further below the average listener's radar than wind quintets do. Nielsen's Quintet is almost a repertoire piece, but I'm struggling to think of a possible brass equivalent. One work which does deserve to be better known is included here: Malcolm Arnold's Op. 73 Quintet, written in the early 1960s. Barely 12 minutes long, it's a genuine blast – spiky, witty and lyrical by turns. Arnold started his musical career as a trumpeter, so the idiomatic writing shouldn't be a surprise. Every note is perfectly placed, from the antiphonal trumpet fanfares which kick off the first movement, to the solemnity of the central Chaconne. And the hysterical, short finale is joyous, articulated with winning ease here by five players drawn from orchestras in Berlin and Vienna. They make a glorious noise: rotary-valved trumpets and a Vienna horn making a subtly different, less abrasive sound than we're used to in this music.
More conventional are an arrangement of a 19th-century waltz by Joseph Lanner (part of which pops up in Stravinsky's Petrushka) and Victor Ewald's Quintet No.1, the latter beautifully scored but just a little too polite. Turn to Thomas Gansch's racuously entertaining Flotter 5er and Werner Pirchner's brilliant, cumbersomely titled "L'homme au Marteau dans la Poche" et autres Travaux Appliqués, both textbook examples of how to write imaginatively for brass. Pirchner's seven-movement suite is the more ambitious, full of fireworks but ending in surprisingly dignified, solemn fashion. Flotter 5er sounds impossible to perform, but these players are unfazed. Handsomely recorded to boot – a charmer of a disc.
The music's breezy positivity is as poignant as it is uplifting.
Explore topics
Share this article