Reissue CDs Weekly: John Barry, Mikael Tariverdiev |

reviews, news & interviews
Reissue CDs Weekly: John Barry, Mikael Tariverdiev
Reissue CDs Weekly: John Barry, Mikael Tariverdiev
The soundtrack music of a domestically lauded Russian composer holds its own against that of a British household name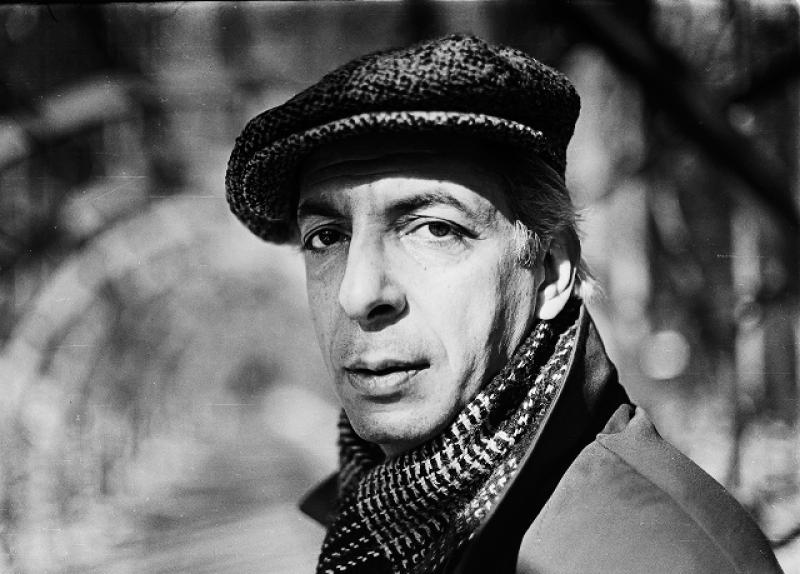 Mikael Tariverdiev: can he achieve the status of John Barry outside Russia?
In 1986, the Russian state honoured Mikael Tariverdiev with the People's Artist of Russia award, a mark of respect given to only the most significant figures in the arts. The Tbilisi-born composer was the head of the Composer's Guild of the Soviet Cinematographer's Union and had written concertos, operas, ballet music, song cycles (Russian poetry was a favourite), music for television and for 132 films. He was prolific, saw few boundaries and, in 1956, had set Shakespeare sonnets to music.
The following year, he did the same for Japanese poetry. But his film music resonates most as it was heard by the widest audience.
While it is clear Tariverdiev (1931–1996) is a major figure in Russian culture, he is not as well known in the west as John Barry (1933–2011), another composer associated with cinema who is synonymous with excellence, imagination and a breadth of scope which set no limitations on what could be achieved. Depending on the geography or nationality, Tariverdiev is as eminent as Barry.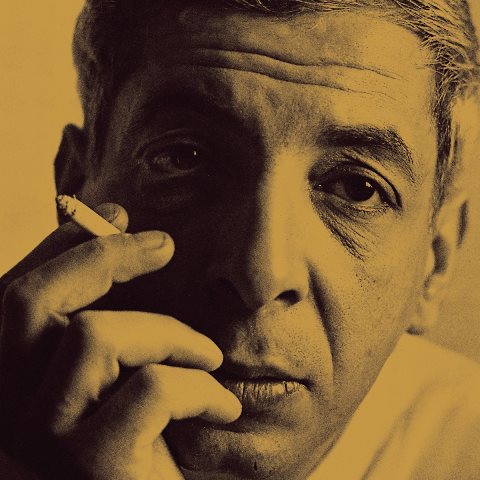 Both composers are celebrated with new releases of their work and, inevitably due to its relative unfamiliarity, the Tariverdiev package is the more fascinating of the two. It is also the more rewarding. Film Music (sleeve pictured right) collects 51 of Tariverdiev's film compositions from the period 1960 to 1989 (the bulk is from no later than 1975). This is a major release and is available as a double CD or as a lovely triple LP set housed in a slipcase which also contains a smart, floppy-cover book – go for the vinyl version. John Barry's Soundtracks and Singles 1963–1966 is a triple CD digi-pack including his soundtracks to Zulu and Four in the Morning (in mono and stereo) and sundry tracks from singles issued by the Ember label between 1963 and 1965. Zulu is also issued as a stand-alone vinyl release.
The impetus to release Film Music came from composer/producer Stephen Coates, who has recorded as The Real Tuesday Weld. While in a Moscow café in 2011, he was enthralled by the music which was playing. After asking about it, he was told it was "something from the old times." It was Tariverdiev's music from Mikhail Kalik's 1964 film Goodbye, Boys! Immediately hooked, Coates sought out the composer's widow, Vera: she contributes an essay to the release's accompanying book.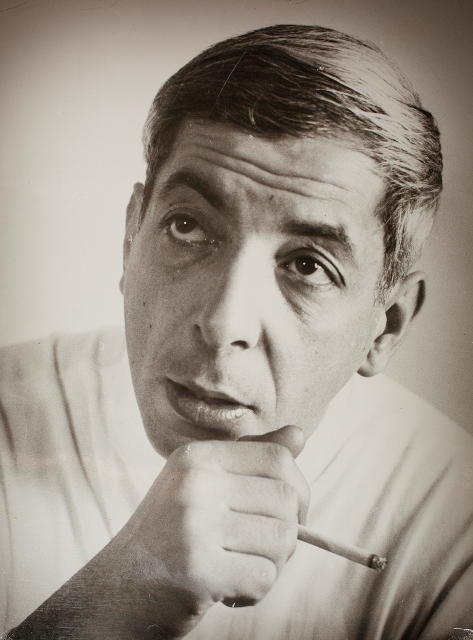 There have been previous Tariverdiev reissues (pictured left, courtesy Earth Records) on CD, mostly on the Bomba label, but judging by the one found to facilitate this piece, they can sound awful: muffled, distant and with too much hiss-eradicating digital EQ squashing the music into submission. Film Music features new transfers from the half-inch master tapes and sparkles sonically. There are never-before released tracks, and also tracks heard for the first time without the overlaying ambience from the film it was composed for. Coates and Vera Tariverdieva made the selections. This music has probably never sounded better – Soviet-era original vinyl pressings on the state label Melodia were generally poor.
Film Music tells an extraordinary new musical story. Few non-Russians can be familiar with Tariverdiev. Although he composed for small groups and full orchestra, and also employed vocals, common elements emerge in his film music – even when the favoured setting is jazz. Despite their different extractions, Bartók seems a like-minded soul: they share a sense of atmospheric melancholy (derived from traditional sources in Bartók's case). The music which Coates first heard from Goodbye, Boys! is mostly solo, for piano and downbeat; yet rolling and active. It bleeds drama, and it is easy to hear why he was distracted by it. Tension and drive define Film Music.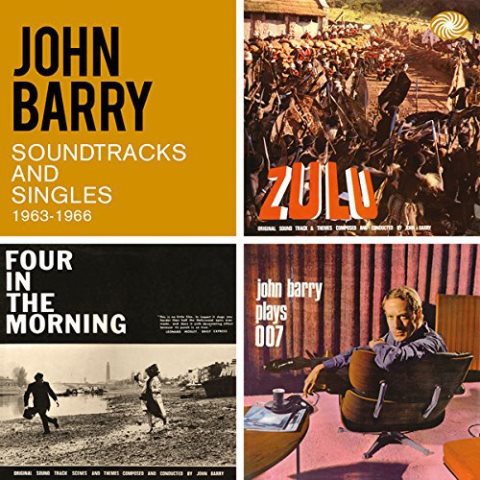 The scope of Film Music would be daunting if it weren't for this unifying quality. "Don't be Sad" (1968) begins as a jazzy shuffle punctuated by down-strokes on a guitar which opens out to swells from an accordion and the twinkle of a glockenspiel. This is the sound of arriving in a ballroom to find no one else is there, and the growing realisation that the evening will be defined by solitude. The beautiful, Bach-influenced, string-suffused "Snow Over Leningrad" (1973) conjures perpetual twilight. Film Music is crammed with compositions similarly affecting.
A John Barry release cannot be a revelation in this way. His catalogue has been endlessly strip-mined and Soundtracks and Singles 1963–1966 is, indeed, not ground-breaking, as everything on it has been reissued before, though not in this fidelity. The new remaster of the stereo version of Zulu presents the music more dynamically than ever. The jewel is the melancholy Four in the Morning soundtrack (in both mono and stereo). This is a fine package and if you haven't heard Four in the Morning before, this is the way to hear it.
Whether Mikael Tariverdiev will belatedly achieve the status of John Barry outside Russia is impossible to tell. It is, though, certain that this benchmark release can only raise his profile.The pioneering Film Music has to be heard.
Mikael Tariverdiev's 'Film Music' is a pioneering release which has to be heard
Share this article