Psychedelic Britannia, BBC Four |

reviews, news & interviews
Psychedelic Britannia, BBC Four
Psychedelic Britannia, BBC Four
A whistlestop tour of the psychedelic Sixties proved a musical comfort blanket
Saturday, 24 October 2015
Arthur Brown as a knight in shining armour (white satin not pictured)
As part of BBC4's continued course of musical regression therapy, we revisited a time of wide-eyed innocence, when ideas were big and pupils even bigger. The Sixties had swung and now they were set to start spinning as people looked to the past for inspiration, and to the future with aspiration.
It's often said, mainly by ageing hippies I suspect, that if you can remember the Sixties then you weren't really there. Ageing hippies are, of course, notorious bullshitters as the parade of contributors here proved, having both very clear memories – and opinions – about what went on in the build-up to the Summer of Love and in the gradual comedown during the years that followed.
Legendary producer, manager and writer Joe Boyd, Soft Machine's Robert Wyatt, Arthur Brown, The Small Faces' Kenney Jones, Vashti Bunyan and many more were on hand to try to explain and make sense of the movement that is so often reduced to the base elements of liquid oil projections, fractal lenses and paisley. They spoke with a refreshing honesty about the central role of drugs and their positive role in the psychedelic music movement, but more interesting than that was the effort to contextualise the counter-culture surge within a postwar push for stability and normality that had, one suspects, confined the lives of the next generation far too much and for far too long. Quite simply, something had to give.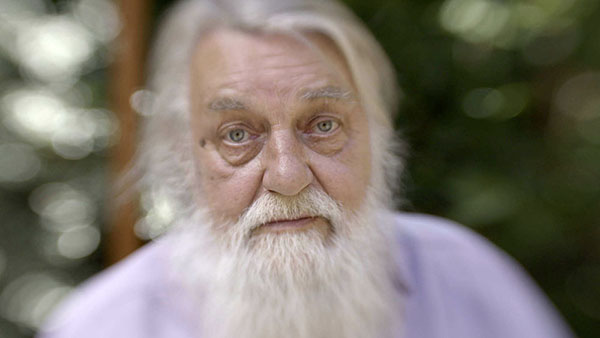 With financial propriety, a sensible career and safe choices the factory setting most parents tried to install, a rebellion was clearly on the cards. Robert Wyatt (pictured right) couldn't even remember what a CV was called – now that's a mind set on higher things. Much, much higher judging by the footage. In Canterbury, things were stirring. Wyatt's Soft Machine and Caravan expanded chords and minds, while London-based Pink Floyd took their lead from the freedom that jazz had brought to rock in the mid Sixties and played… well, pretty much whatever they wanted. Far from Wyatt's concern that, "If you stop, someone will boo," ("So don't stop," was his common-sense solution), it seemed very much like the average audience was too busy grabbing at their own hallucinations to complain. What this did highlight, however, was the free reign artists had to experiment, create and load their work with ideas. There was, apparently, no fear of failure – after all, an unsuccessful experiment still tells you something – even if it's "Don't ever try that again!" It seemed too good to last. Of course, this is because it was.
We were led through the phenomenal records that followed, from the "music-hall psychedelia" of The Small Faces (drummer Kenney Jones pictured below) to the wigged-out R&B of the Move. But in truth, as soon as the lysergic drip fed the mainstream and bands including The Beatles and the Rolling Stones got on board the bus, the clock was ticking – probably providing a rhythm track for a 10-hour, improvised, modal jam – but ticking nonetheless. 1967 saw the commercial triumph of Sgt Pepper's and Pink Floyd in the charts with the most unlikely of subjects in the knicker-picker ditty "Arnold Layne". Success had found this merry band and the weight of expectation meant that stress fractures weren't far off.
As we saw popularity take hold, the role of sonic adventurer started to look much like the lifestyle people had been so keen to avoid: turn up, play the gig, write the songs, record the record; turn up, play the gig… Being in a hit band was no longer a viable career option if you were losing four days a week to heroic doses of hallucinogens. The tragic fall of Pink Floyd's brittle genius Syd Barrett is a symbolic chapter in the psychedelic story, and the sense of fragility was something that the documentary caught very well and right from the off.
Its focus on the regressive nature of the fashion and imagery, which harked back to childhood, spoke volumes about a need for security, a touchstone, a safe word. The imaginary, Arcadian playground that the forerunners of the psychedelic movement seemed so keen to build has an unlikely future echo in the walled garden that the Libertines constructed around themselves. When you're frying your neurons silly, it's as well to have a happy place to hide.
And, as happy places to hide go, Psychedelic Britannia was pretty good. A familiar musical setting populated by perfectly pleasant people who wouldn't scare the horses… they'd more likely attempt conversation with them, or play them, "this new thing I've been working on". We went back to a time when people took drugs to broaden their sensory, artistic and emotional boundaries, rather than increase their capacity to drink more and, ultimately, make an ill-conceived play for Katie from accounts. Don't get me wrong – I'm sure Katie from accounts is lovely, I'm just not convinced she's the clearest path to enlightenment. Unless, of course, your idea of enlightenment is a colossal hangover laced with regret and low self-esteem.
Amid all the fact was a fiction, of course. By the end of the decade they were selling hippie wigs in Woolworths and it was all over. The country didn't go psychedelic: small, urban, densely populated areas did. But that's OK, the fiction was a lovely place to be for a bit. As, I'm sure, were the late Sixties.
Being in a hit band wasn't a viable career option if you were losing four days a week to heroic doses of hallucinogens
rating
Explore topics
Share this article