Reissue CDs Weekly: Bert Jansch |

reviews, news & interviews
Reissue CDs Weekly: Bert Jansch
Reissue CDs Weekly: Bert Jansch
Albums two, three and four reveal different facets of the fast-moving Scots guitar whizz
Sunday, 27 September 2015
Bert Jansch ponders the nature of popularity in 1965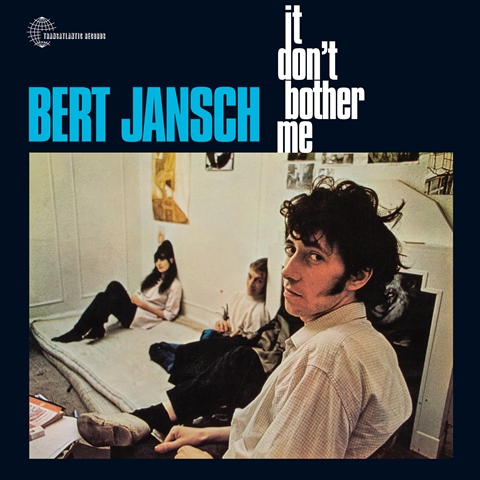 Bert Jansch: It Don't Bother Me, Jack Orion / Bert Jansch & John Renbourn: Bert and John
When theartsdesk last caught up with Bert Jansch, it was April 1965 and he had just issued his eponymous debut album – a set which now, as it was then, is a benchmark take on what acoustic folk and blues would be if a singular, all-embracing vision was applied. As much singer-songwriter album as template for the future of boundary-breaking British folk, Bert Jansch was as influential as it was remarkable.
Jansch did not stand still after April 1965. His follow-up album It Don't Bother Me was released in November 1965. August 1966 saw two albums issued simultaneously: Jack Orion and Bert and John, the latter co-credited with fellow folk explorer John Renbourn. Each new reissue of these albums sounds as great as the edition of Bert Jansch which arrived earlier this year and previous CD editions are rendered obsolete.
Each has insightful, informed liner notes. Those for It Don't Bother Me are by Mick Houghton; Jack Orion's are by Ken Hunt; Bert and John's are by John Robinson. The three writers have their own slant on what made Jansch tick, so each essay makes for a compelling, yet slightly different, take on the artist, his milieu and the period. They should be read together. Just as the album sleeves should be seen together: each pictures Jansch at home, in the type of lifestyle self-portrait first seen on the sleeve of Bob Dylan's Bringing It All Back Home. The album sleeves portray him, his music and home as integral to each other.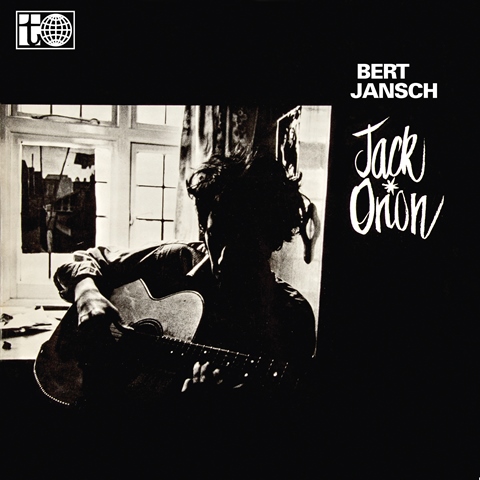 The reissue of albums two, three and four from Jansch brings the opportunity to place him in context and understand his musical evolution. Instead of a linear development, there is – as would be expected from albums recorded during so a short period – an approach which is almost scattershot. Like the liner notes, each album represents a particular facet of Jansch.
Despite coming so soon after his debut, It Don't Bother Me is the most interesting and satisfying. Jansch had, as Houghton notes, recorded it "a few weeks after Bert Jansch hit the shops [and] he was required to come up with a completely new batch of songs just as his life was changing around him. Jansch had by now put down some roots and was fast becoming the reluctant poster boy for the new generation of young folk guitarists." It was also his first recording in a proper studio – the debut album had been recorded in the house of his label's boss.
It Don't Bother Me opens with "Oh My Babe", a song which clearly feeds into the early Incredible String Band. As the album progresses, Jansch is heard sloughing off his blues influence. The complex instrumental "The Wheel" evinces a flamenco influence. The title track stresses his ambivalence about becoming popular.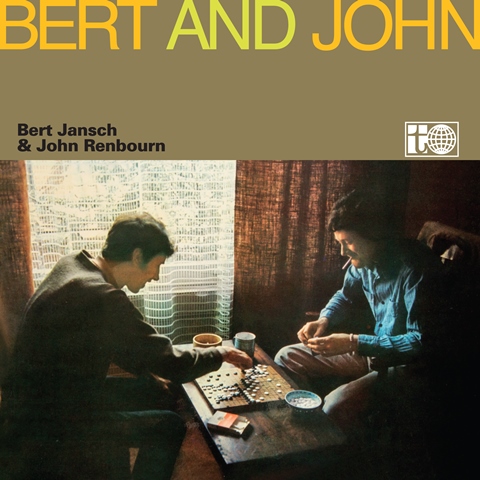 Yet Jansch continued making albums. Jack Orion – which heavily features Renbourn – partially continues the path of his debut album but also, with its duets, points to what would become a template style for roots-inclined bands in the late Sixties and early Seventies. This is also the album integral to Jimmy Page's vision for Led Zeppelin ("Blackwater Side", once melded with Davey Graham's and Anne Briggs's separate versions of "She Moved Through the Fair", became their "White Summer").
Jack Orion is the acknowledged classic of the three and, with its foundations in and reconfiguration of the traditional, is the most significant of these reissues. Although unspoken, there is a clear acknowledgment of artistic symbiosis with soul mate Anne Briggs. She had been the first to bring "Blackwater Side" to wider attention.
Jansch's links with his contemporaries were close. He and Renbourn had lived together and, echoing its cover, Bert and John is a window on what they got up to when the doors were closed. More than a snapshot of the two musically feeling each other out or, indeed, a footnote to Jack Orion or Renbourn's own debut album, Bert and John, as Ken Hunt puts it in his liner note, "is a slim volume, but a powerful one." There is intensity in the meshing of the two musicians which is not born from competiveness, but a need to push each other further. It's a tribute to both that the essentials of each composition are not lost: melodies and (pretty) strict arrangements are adhered to and to the fore.
In the end though, It Don't Bother Me, Jack Orion and Bert and John stand or fall on the music. Each is a strong album and each reveals a different aspect of the fast-moving Jansch. Remove one from the story and the others would not make sense. All three have to be heard.
Next week: Carole King's early band The City
Jansch's 'Jack Orion' is the album integral to Jimmy Page's vision for Led Zeppelin
Explore topics
Share this article