DVD: On Yer Bike - A History of Cycling on Film
DVD: On Yer Bike - A History of Cycling on Film
British cycling captured on film, from 1899 to 1983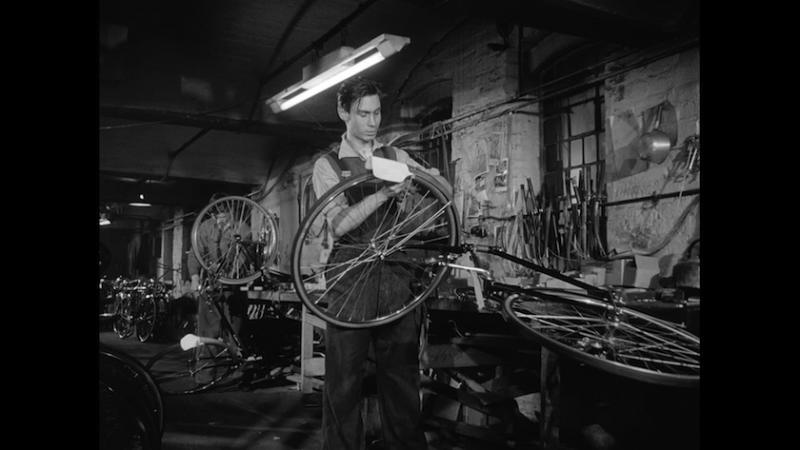 1959's 'Riding on Air'
If you've ever cycled down a potholed inner city street, dodging white vans and errant pedestrians, you'll howl with envy at the cycling safety shorts collected in this BFI compilation. What did these riders have to worry about? 1947's Pedal Cyclists shows a suited wag combing his hair whilst riding, and the same year's Stringing Along illustrates what will happen if you patch your brakes up with, er, string.
The surprise is the dearth of traffic, apart from the occasional slow moving bus. Leave a bicycle unattended in any major city and it'll probably vanish within minutes; in these films, hardly anyone uses a lock. And the sartorial pleasures: welcome to a world where most male cyclists wore flappy trousers tamed with steel clips. Helmets, worn only as a last resort, looked like pudding basins.
On Yer Bike
is a magnificent anthology, handsomely restored and comprehensively annotated. A chronologically ordered sequence of short films spanning a remarkable 84 years, it's best consumed in small doses.
1899's Lady Cyclists is the oldest thing here, the image breathtakingly clear. 1901 footage of a Manchester race shows how big a draw cycling was, and there's a charming 1902 cinema ad promoting Rudge Whitworth – Britain's Best Bicycle. One silent short includes footage shot on Brighton's West Pier. The main draw on the first disc is an early Children's Film Foundation romp called Skid Kids. Played out against the backdrop of a bombed-out post-war SE London, it features Swanky Clarke and his speedway racing chums (pictured below) in a quest to track down a pair of moustachioed bicycle thieves.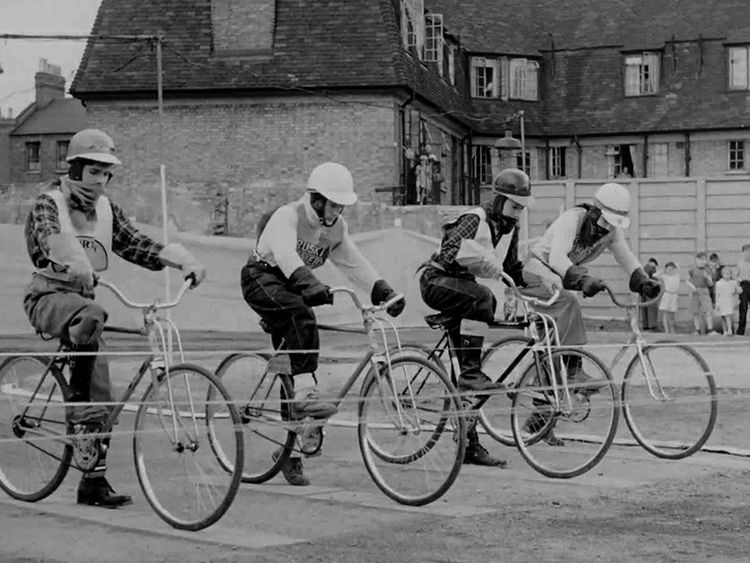 We get a pair of enchanting colour British Transport Films from the 1950s, an age when some machines had "derailleur gears and as many as ten speeds", when our then nationalised rail company provided bespoke carriages for transporting bicycles. There's an early 1970s Open University programme about the iconic Mini Moulton. 1979's Free Wheeling strikes a darker tone, a serious look at how increasing road traffic was beginning to deter cycling. Oddest, and funniest, is It's a Bike, a 1983 paean to road safety and diligent bike maintenance, the child protagonists incongruously and creepily portrayed by adults drawn from the Diss Cycle Club.
Overleaf: watch the BFI trailer to On Yer Bike
Most male cyclists wore flappy trousers tamed with steel clips. Helmets, worn only as a last resort, looked like pudding basins
rating
Share this article