theartsdesk Q&A: Musician Peter Perrett |

reviews, news & interviews
theartsdesk Q&A: Musician Peter Perrett
theartsdesk Q&A: Musician Peter Perrett
The Only Ones' elusive frontman tells all – a tale of love, sex, drugs and extraordinary music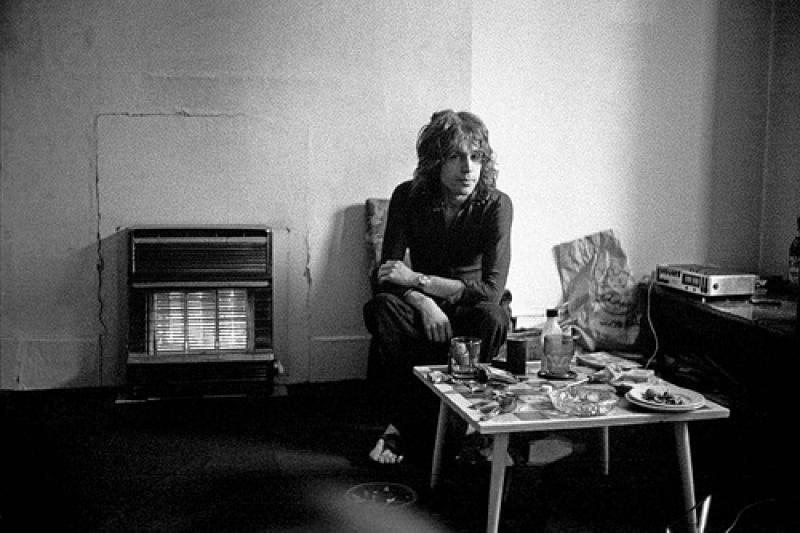 The Only Ones frontman, back in the proverbial day
Peter Perrett (b. 1952) is best known as the singer and songwriter of The Only Ones, a group who originally flared to brilliant life between 1976 and 1981. Born to an English policeman-turned-builder and a mother whose immediate heritage lay amid the tragedy of Austria's 20th-century Jewry, Perrett grew up in London. Already precociously bohemian, at 16 he ran away with his girlfriend, Xenoulla "Zena" Kakoulli. She would prove to be his lifelong soulmate and partner.
By the mid-Seventies the pair were making a decent living, involved in London's cannabis underworld, and Perrett put together The Only Ones, with Zena as manager. The group consisted of acerbic, pragmatic guitar prodigy John Perry, chalk to Perrett's cheese, bassist Alan Mair, who'd already tasted local success as part of a band famous in Scotland, and drummer Mike Kellie, once in prog outfit Spooky Tooth and a veteran of the hippy scene.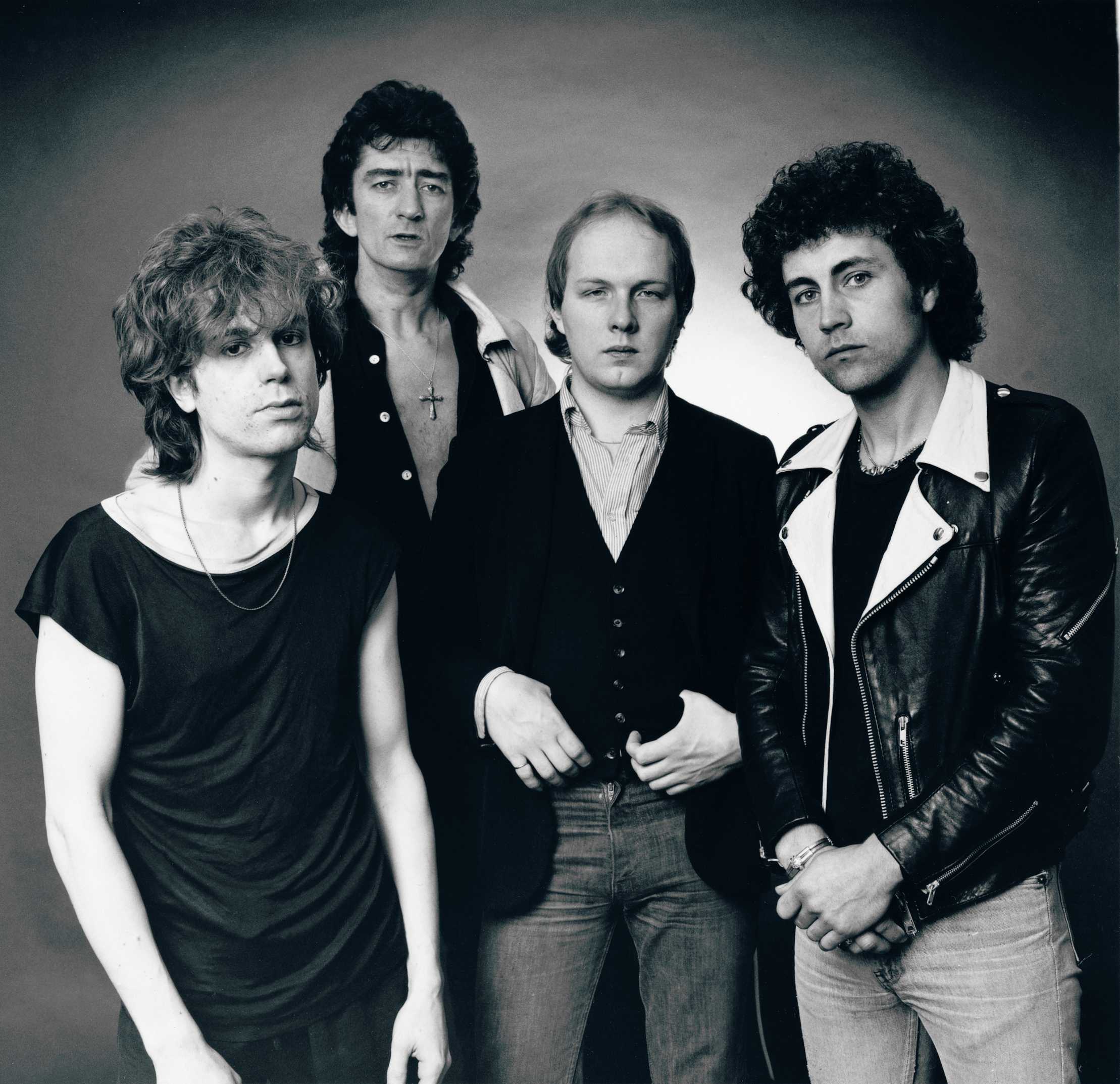 The Only Ones established a reputation as one of the most dynamic live bands of the immediate post-punk years, but they did not fit in. Their music had the right edginess, bite and occasional sneer, but they were more self-absorbed, radiating decadence and Byronic excess, their songs pithy exercises in laconic snap. They were smart rock'n'roll dandies rather than Year Zero reductionists. Their trio of albums, The Only Ones (1978), Even Serpents Shine (1979) and Baby's Got a Gun (1980), plus the post-break-up odds 'n' ends collection Remains (1984), are as impressive a body of work as any band of that era mustered, brimming with flare, wit and compact catchiness. However, they will always, it seems, be primarily famous for the scorching 1978 single "Another Girl, Another Planet". Never properly backed by their record company CBS, by 1980 the band were exhausted, narcotically debilitated and Mair wanted out. They fizzled to an end after a final American tour. Perrett and Zena retreated into wounded, opiated and crack-fuelled seclusion.
Perrett popped up again in 1994 with a new band The One, and an album Woke Up Sticky (1996), a persuasive, solid addition to his previous body of work. However, he slowly dropped out of sight again, only reappearing when Vodafone used "Another Girl, Another Planet" in a TV advert in 2007. For a year, The Only Ones reformed, toured, appeared on Later… with Jools Holland, even wrote new material, but it wasn't to be. Perrett returned to addiction once again.
Those who wish to fill in the extensive blanks would do well to read Nina Antonia's recently updated Perrett biography, The One & Only: Peter Perrett, Homme Fatale, which is rich with all the juicy details. It was in honour of this that Perrett agreed to an interview, although he has also started to emerge again from his shell, finally free, it appears, of the drugs.
Watch The Only Ones perform "Someone Who Cares"
I meet him in his small Islington flat. Fittingly, it used to be Pathway Studios, where many Stiff Records bands recorded, from Elvis Costello to Madness. In the little kitchen-living room-studio Perrett reclines next to me on a sofa. Zena appears a couple of times, politely asking if all is well. Both are charming, diminutive figures, their breath sometimes short due to COPD (Chronic Obstructive Pulmonary Disease), a serious lung condition that's the result of decades smoking heroin and crack. Perrett wears a loose blue shirt, black travellers' "pants", grubby off-white Converse boots and a pair of Ray-Bans that never leave his face in three hours. His skin is pink and healthy, not pallid and junkie-like, and his hair is a mussed rock'n'roll mop, dyed brown. He sips passion fruit juice mixed with sparkling mineral water. His mind his sharp. Sometimes ex-longterm serious drug users have an air of disconnect, a fuzziness around their thinking and emotional make-up. I did not find this with Peter Perrett. He is disarmingly candid too. On occasion his conversation wandered off extensively to world politics and other matters. Most of this is edited out but, other than that, it's my pleasure to present a rare and extensive audience with one of popular music's most underrated master songwriters.
THOMAS H GREEN: It's been suggested that Malcolm McLaren may have had you in his sights as a possible protégé just before he began with the Sex Pistols.
PETER PERRETT: Not that he told me. Him and Vivienne [Westwood] became friends. They came round to our house and we went to their flat in Clapham. He listened to my music but he never asked if I was interested in joining a band. He realised I very much write my own songs. I wasn't of an age to be moulded, I wasn't impressionable. He took me round to a flat in Denmark Street where Steve [Jones] and Paul [Cook] were. They had "Roadrunner" [by Jonathan Richman & the Modern Lovers] on the Dansette with the arm up. I got the impression that was the only record they had. He was giving them musical education as to what he thought the next thing would be. We met him at the beginning of 1974. He always used to say he wanted to make a band like the Bay City Rollers but a bad version – which I don't think is what happened. He liked the way their fans wore the same clothes, the tartan, and he was clever, closely linking music with fashion power. I had no idea about that as a good business scheme. I thought he was really funny, a court jester. I didn't understand his relationship with Vivienne. Quite a lot of the time was spent with Vivienne driving round various pubs looking for Malcolm. We'd find Malcolm at some pub with Steve Jones, I knew in a way their relationship couldn't last. Being a loyal and traditional person I get upset when people break up.
How about John Lydon?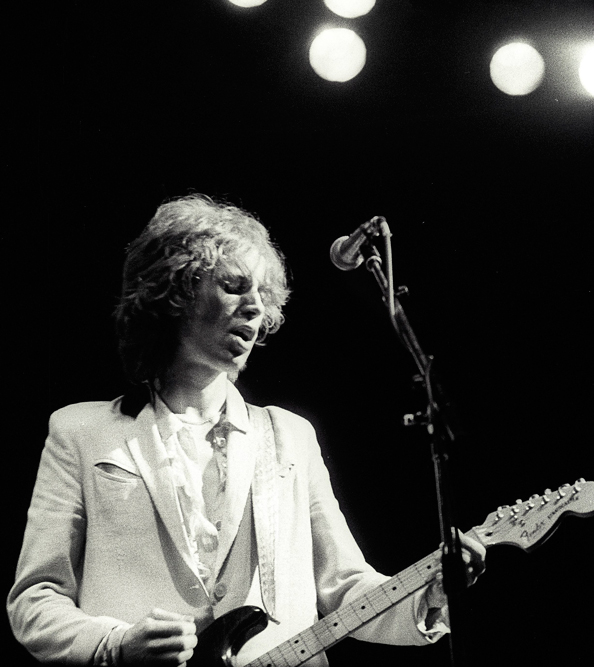 The first time I met Johnny, me and Zena were giving Vivienne a lift and she asked if we could drop this kid off - and he really was like kid, didn't say a word. Now he's very lippy with opinions about everything. Back then he was a shy kid we gave a lift to Finsbury Park. The last time I saw him was at Basing Street Studios, just outside Studio 2, him and Jah Wobble after the Pistols. He said to me, "Your songs are very depressing, aren't they?" They didn't get the sense of humour at all and the songs were often about depressing subjects.
Are you devoted to Tottenham Hotspur?
Unfortunately, yes, it's my last addiction but it's the most painful addiction I've ever had. When I used to like football in the Sixties the hippies didn't like it, nor did the punks in the Seventies, so it was an unusual thing to like football.
You were frowned on by your punk peers?
Most of my friends weren't into football, definitely, especially hippies because they were all into smoking hash and that. I'd always been into sport and athletics. Football was the thing I was best at. When I used to play at [Bancrofts Boarding School] I used to hate all the other sports really. It was a rugby school. There was one teacher, if he caught you playing football you'd get the cane.
When I was at school, it was football to age 12 then you had to play the man's game, supposedly, which was rugby. I hated rugby, still do.
I got sent off playing for the school. It was quite a violent game. I got brutalised and I'd strike out at whoever was nearest. I used to play on the wing and the opposite winger - I was meant to go low and tackle him round the legs but I just ran up and punched him on the jaw. I got sent off, to the disgrace of the school. But, to me, that's what that game was about. You got caught in a loose scrum and people would grab your bollocks.
Were you bullied at school?
At this boarding school, in the first year, everybody was bullied. The monitors - the prefects - had fags. The word "fag" had nothing to do with homosexuality, it just meant "slave", so I was a slave. They'd make you do things like peel their potatoes so I'd cut them into tiny cubes because it was easier and saved time. I wasn't bullied but I was caned, sometime by teachers but mainly by monitors. They were allowed to do that. For the first year it was a pretty frightening place and you learnt not to show any emotion at all. That was a sign of weakness. I used to use bravado as a defence. I'd get myself in trouble just to be caned, to show I didn't give a shit, so in my first year I tried to break all the caning records. I succeeded. It was me against them. In the second year, to begin with, I started bullying first years. You took all your frustrations out on kids who were lower than you in the pecking order. I fell into the trap of bullying kids but halfway through my second year I just realised the whole thing was bullshit so I tended not to get involved in anything at all.
What did that entail?
Most of my time was spent trying to avoid teachers who didn't like the length of my hair. There were certain teachers who, if they saw your hair in front of your ears, they'd cut it then and there. The last year I was there I was banned from history lessons after a teacher cut my hair. I was playing rugby away at Bishops Stortford and I refused to play. We didn't have any reserves so our school team under-15s had to play 14 against 15. That history teacher took under-15s rugby and wouldn't let me in his class anymore. I didn't tell him why I'd done it, I just refused to answer. It was beneath me to tell him I'd been abused and was upset. So I didn't take history O-level. Chemistry I didn't take for the stupid reason I threw an ice cream at the blackboard when the teacher was writing something, and it made a mess. Physics I wasn't allowed to go into because I used to sing Small Faces songs when he was trying to teach. I'd act the clown. I liked people laughing at me. I hadn't started writing songs but I liked to entertain people. If there's a clown in the class people can laugh because they're not the ones who are going to get in trouble. The other class I was banned from was maths because I lit a fire in the desk. But I ended up taking maths anyway because my father thought it was important. I only took seven O-levels and they'd already expelled me by the time I took them.
Didn't you attack a teacher with an umbrella?
No, that was in my next school. I got expelled at 15 from the boarding school. Everyone thought the boarding part was making me rebel. I started rebelling when I was nine, really. Next I went to Haberdashers' Aske's. It used to be a public school in the old days but it had become a grammar school, and because it was a lot freer and I was able to go home at night - not trapped there - I thought, "Wow, I'm free!", and just went crazy. One of the teachers thought I was a psychopath but I wasn't. I was angry, an angry young man, and a bit immature for my age. By the time I was expelled from there I was 16.
Why did you attack the teacher with an umbrella?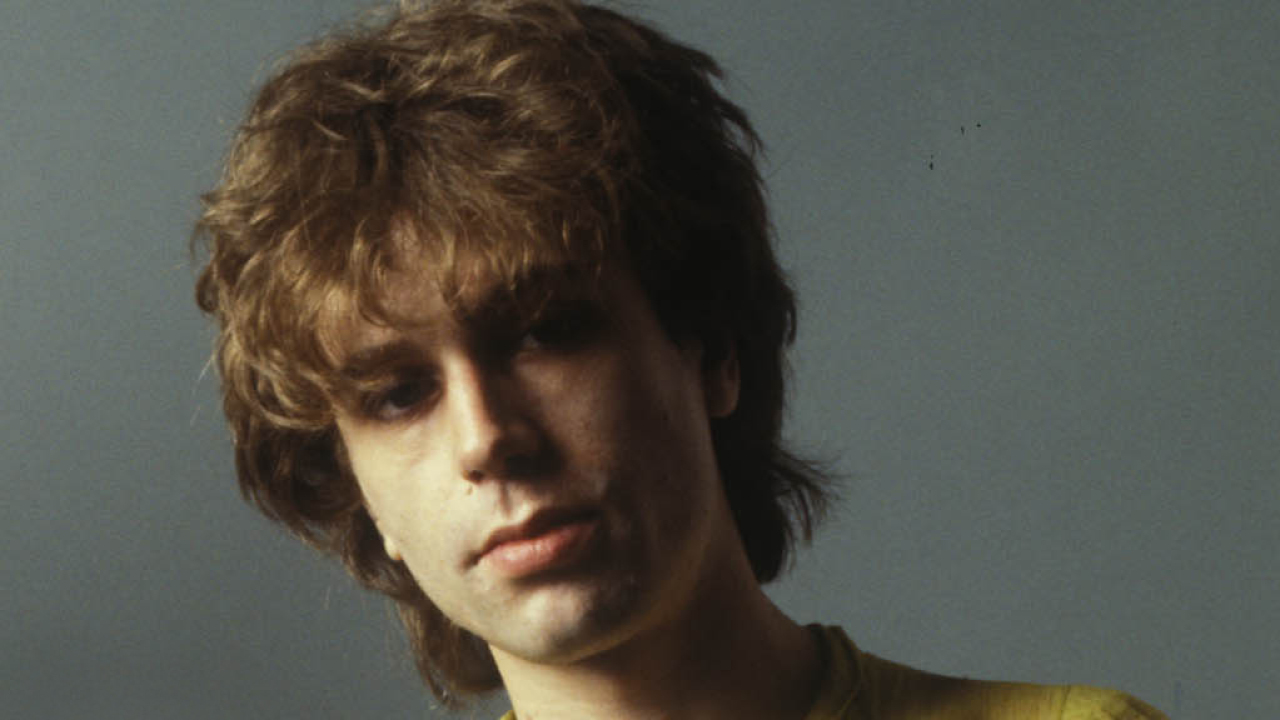 I used to do things without any thought at all. In the Sixties there was this stupid comedy on, mainly for children in the early evening, called [The Adventures of] Hiram Holliday, which was this guy who used to use an umbrella like a sword. I was just sitting at my desk. The teacher was bending over someone's shoulder, helping them, so I picked up the umbrella and did it. He took it personally. At the end of every term they got my father in and said, "Look, if he doesn't behave himself next term he'll get himself expelled." In my fourth term there I did get expelled.
Didn't your father oversee a drug-smuggling case that involved the comedian Tommy Cooper?
It was Tommy Cooper, his wife and this actor whose name I can't recall. They were in a troop of entertainers travelling in from Lebanon through Palestine to Egypt in the late Forties. They had a jukebox inside which was 50 kilos of hash and 50 kilos of opium – or something akin to those quantities. My dad showed me the headlines from the Jerusalem Post, or whatever paper it was. What happened in the end was the actor took the fall. Tommy Cooper's wife gave King's Evidence, where you testify against so-and-so. They let her and her husband off. In those days people were noble and it was silly all three of them going to gaol. My father was in the Palestine police because it was a war-type situation. He actually became chief prosecution officer as well because, even though he wasn't a trained lawyer, a certain judge thought he was the best legal mind in Palestine. He said, "If you want to become a lawyer when you get back to England I'll help you do it in two years instead of seven." My father couldn't do that because he met my mum there, married her and had to earn a living.
Listen to "Woke Up Sticky"
In 1996 you returned as The One with the single "Woke Up Sticky". It contained the couplet, "They went and put the light on me/They examined every part of me" – what were you referring to?
It was using being kidnapped by aliens as an analogy for becoming addicted to drugs. You leave the planet everybody else is living on. I took that to extremes when I did a TV thing for a channel called VH1. The guy interviewing me was called Robert Sandall. I don't know if you know him.
I did, very vaguely, but he's dead now
Is he? Dead?
He worked with theartsdesk but died of cancer in 2010.
Everyone's fucking dying. It's scary. He did an interview programme called Take It to the Bridge. I'd like to get a copy of it. I conducted the whole interview as if I had been kidnapped by aliens, did the whole thing without smiling. I just thought talking about drugs is pretty boring. Every time my children know I'm going to be interviewed they say, "Please, Dad, don't talk about drugs. We know it's a big part of your life but…" Loads of people take drugs but just aren't honest about it. Society doesn't encourage you to be honest about it. Unfortunately telling the truth is like an affliction. I find it impossible to tell lies.
Speaking of aliens and drugs, some experiments conducted with psychoactive drugs - such as DMT and Ketamine – have located apparent entities on the verges of human consciousness, fringe nebbishes that the subject becomes aware of. Perhaps this peculiarity within the brain is what convinces people they've been involved in an alien abduction.
There were lots of drugs I didn't like. I didn't like downers, but the drugs I hated were hallucinogenic. Intelligent people shouldn't take hallucinogenic drugs. If your mind is very active anyway you don't need something to jumble it up to make life more interesting. They're mind–distorting drugs not mind-expanding. I think heroin and cocaine are mind-expanding drugs. Hallucinogens are for people who haven't got much of an imagination.
I'm not sure I agree with that but it's certainly a unique perspective.

[In the first and longest tangential aside during our interview, we discussed Che Guevara, Fidel Castro and the Cuban revolution, then Perrett explained in detail how he consumes the news via documentaries on Al-Jazeera, further outlining a worldview that puts the blame for geo-political chaos and war in the Middle East firmly in the hands of the USA. Also he expressed anger at the way politicians subsidised the banking system at the dawn of the recession.]
Has your music become more directly political?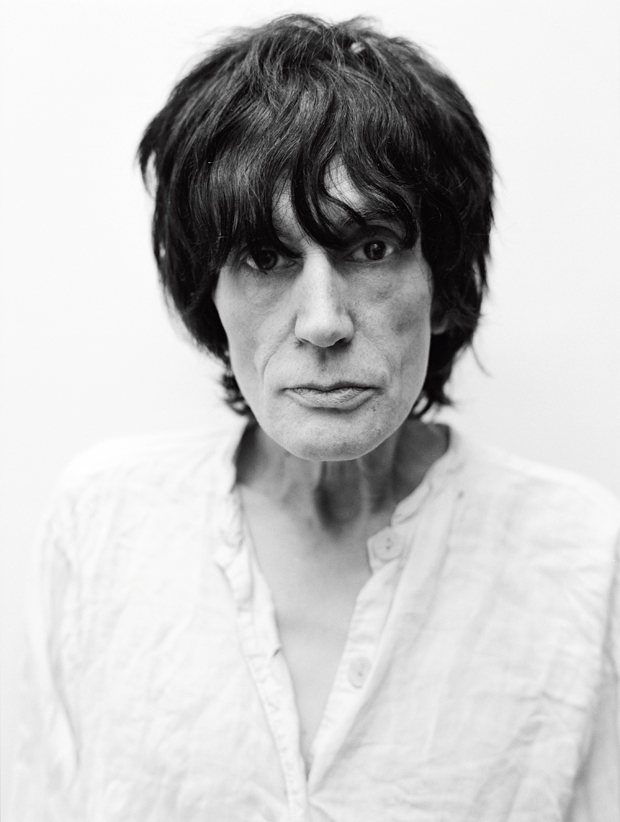 Just one song, "War Plan Red". I wrote it after I watched a documentary on War Plan Red, about how, when America won the Second World War, they beat us by proxy. They got Germany to bring us to our knees. More or less, their big plan in the Thirties was a war against the British Empire. They wanted to own the means of production and all the resources. The British Empire was a third of the map in pink in those days. They extrapolated the outcome and came to the conclusion it would be a stalemate. But I don't like songs that rant on about political things. Basically, you won't convert people.
But there are some great songs in that vein. Jarvis Cocker did one called "Cunts Are Still Running the World". It's bang on point. It starts, "Well, did you hear there's a natural order? Those most deserving will end up with most, that the cream cannot help but always rise up to the top, well, I say shit floats…"
I think I've heard it. It makes people feel good hearing someone expressing what they think. I put something on my Facebook by a group called Phat Bollard, one of their songs ["Millionaire"], just them singing in front of a BHS store. It's very funny.
You do Facebook then?
Zena does it but it's in my name. I'm not good with computers. I just go on PokerStars and I know how to watch football, Breaking Bad and Better Call Saul. I once got on Facebook by accident which is Zena's worst nightmare as I'll likely get us shut down within a month.
Continues overleaf
Would it true to say that, as with Leonard Cohen's mordant humour, people miss the humour of some Only Ones songs. Take "No Peace for the Wicked" which starts, "Why do I go through these deep emotional traumas? Why can't I be what I always wanted to be, carefree?"
It is tongue-in-cheek because back then I was really happy, really content and enjoying my life. I never used to take things that seriously, definitely a tongue-in-cheek song. Back then I didn't give a fuck. The music I did in Seventies in the Only Ones, most of it was humorous, gallows humour, maybe, talking about things that, on the surface, might have been bad situations but I didn't used to invest too much emotional depth in them, I used to try and laugh. Now I sort of feel guilty about some of the things I did, talking about relationships…
Watch the only Ones play "No Peace For The Wicked" on the Old Grey Whistle Test in 1979
I was going to ask you about your treatment of women… [Perrett conducted various affairs in the Seventies and early Eighties, apparently condoned by Zena, most notably, between 1975 and 1979, with Lucinda Foster, who lived for a while with Perrett and Zena in a polygamous arrangement. The relationship grew gradually more drug-raddled, bitter and destructive towards its end and, along the way, inspired a number of classic Only Ones songs, such as, clearly, "Oh Lucinda (Love Becomes A Habit)"]
I didn't used to treat women with any disrespect, I just used to collect longterm relationships. I'm not saying I never had a one night stand after being in a pop group, a rock group, but I was very old-fashioned. I prefer having sex with people I feel close to than having sex with strangers. Having sex with strangers is a waste of time, most of the time. But being in group the other members doing what they were doing I started to wonder if I was a prude. I used to pride myself on experimenting with anything, taking things to the edge, to the limit, so I started feeling maybe I was being inhibited, so I did occasionally [have one night stands], especially in America. In America there are these girls who don't appear to have homes and just stay in whichever hotel the latest English group's in. It's like a career, almost. So there were times I did have one night stands but really I probably had less sexual relationships than most people.
Why do you think that was?
I just used to fall in love - or what I thought was love. You meet somebody, the physical feeling of it, the butterflies in the stomach, the getting to know someone. I used to mistake infatuation for love. I think most people do but grow out of it. Unfortunately I didn't grow out of it until I was about 28. Because of that everybody knew where they stood, I never lied to anybody, I never abused anybody, but I was married and I did have more than one woman. Maybe I gave the impression that Zena wasn't as important to me as she was. That, I think, was deception. Although I never lied, I let them have hope that maybe they could be on an equal footing to Zena. Basically, I'm a loyal person and once I get involved with someone I remain loyal to them - so what happens is I start going out with more than one person. It wasn't fair on people. Everyone deserves their own soulmate. I'm an idealist in most things and I used to be an idealist in what a home situation could be. If there's more than two of you, there's more people to work to the greater good. To me that was the perfect family, me with two wives, but it's hard to make it work.
The sex in one night stands is often not too hot; they're more of a fantasy…
The sex isn't as good. Who can give you better sex than someone who knows what you like? It's just an ego thing, that's the only reason - some men need to satisfy their ego that way. It's a total waste of time. Also it's distasteful, especially when the girls are quite young and impressionable. I suppose I'm a prude, actually. Lots of people thought such things were OK.
Does your career in the Only Ones still make you any money now?
It never seemed important. Zena is the one that's money conscious. She's the reason I have survived. Money has never meant anything to me at all. When me and Zena met we had nothing, we lived rough on the streets, in fields, telephone kiosks, and we were happy.
You were teenage and on the run from Zena's angry, shotgun-wielding father, who disapproved of your relationship.
Later we made money but didn't enjoy it to the fullest until the band started being successful. We could fly off on Concorde to Brazil. I had songwriting royalties but as soon as the band split up I went into a shell and throughout the Eighties I didn't collect them. I'd get occasional letters saying there's royalties for you to collect from America or Australia but I never did anything about it and it wasn't until the Nineties when I sold my publishing that I made any money again. Since giving my publishing to Complete, which is part of Universal, I do earn money from it, but it's not something you could live on. It subsidises benefits but it's not enough to make me ineligible for benefits. The time ["Another Girl, Another Planet"] got used for the Vodaphone ad I was making decent money but I was using drugs then. I got a check for £40,000, and more after that, but it got spent very quickly. I feel liberated without money. I feel I can have political views with a totally clean conscience.
No-one can accuse you of being a champagne socialist.
A song I wrote, "The Immortal Story", I named it after an Orson Welles film which is about a similar subject; when success and money give you a certain amount of power and that's a dangerous thing. I was enjoying being successful and having people do things for me. That was changing me as a human being. In a way that's why, when the band broke up, I found it easier not to have anything to do with the music business. I always thought it was more important to be a human being first and an amateur musician second. I was obviously disappointed because I felt betrayed by the band members, for the last year [of the Only Ones] I felt ostracized. It was them against me all the time.
Can you see it more from their perspective now time has passed?
Not really, no. I've got a friend, Dougles [Hart], who used to play in the Jesus & Mary Chain and he said, "The two [Reid] brothers are the hardest people in the world to work with but I was lucky to be in a band with two great songwriters." Whereas of the Only Ones, only [Mike] Kellie probably appreciated how good I was because he'd been in other bands.
What are your relations like now with the rest of the band?
They're like strangers now. Back then I thought we were all close. We were a gang, us against the world. The first time I realised it wasn't quite like that was the first front cover we had, which was in Sounds. They'd taken these live shots of me and run them in a contact reel under the headline "Perrett Fashion". We saw it when we were on the coach, touring with Television. We were sat at the back and the three of them were reading it. They said to Zena that [such a focus on Perrett alone] must never be allowed to happen again. "This is a band!" As if Zena had any control. That's when I realised the dynamics.
You had a very idealised image of life in a band, maybe.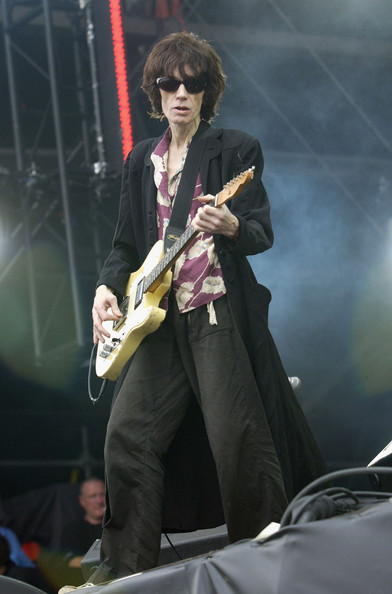 I knew nothing about the history of music. I was just a young person having fun. I never gave any thought to that whereas a lot of people are career-conscious, they know the way bands work. I read an interview with people Booker T. He said Booker T & the MGs were a happy band until they did a tour with Otis Redding, the Stax Tour of Europe. They were treated like stars for the first time. They felt like something special. Then they went back to America and they still felt like stars but Otis was the only one who lived in a big house. That fucked up the dynamics. I've seen so many interviews with musicians where it's things other than music which fuck it up - egos and petty jealousies. It's especially true of someone like Alan [Mair] who'd been in a big band in Scotland [tartan Sixties beat combo The Beatstalkers]. Totally meaningless outside Scotland, like a whale in a puddle, but it happened to him when he was 16 so he probably felt this was something that came naturally. I think he took the Only Ones for granted. I don't think he realised what he was throwing away when he left.
So you don't maintain any contact?
John contacted me in the 1990s and we did some demos before I had The One together.
That was for 4AD Records?
[4AD MD] Ivo [Watts-Russell] wanted to sign me at the time.
Did they ever come out?
I think they were released on bootlegs. Since [the Only Ones reunion] I've had no contact with Alan at all. Kellie, he was a farmer for a while. Me and Zena were once staying in Portmeirion and he was working on a farm near there so we spent one evening with him, that's all.
Did you enjoy the Only Ones reunion?
It was OK, fun playing onstage. I've always felt our audience are really lovely people. If it was up to me I wouldn't have got the band back together. To me a disinterred corpse is never as attractive as a young heathy person. The Clash became good after a while but in the late Seventies, we were a great live band. You can tell on the Peel sessions. They were done on an 8-Track so you couldn't put on loads of overdubs. That was the way we sounded live. Because we always used to be late we did it in one, maybe two, takes. I'm proud of what we did. A good sports person they can keep themselves fit and still produce something almost as good as what they did before. Bands that have kept going, doing it every day, maintain a certain amount of physical well-being in order to do it every night. If you don't do it for 30 years it's like a body running down. It's not a well-oiled machine anymore.
Watch the Only Ones perform the otherwise never-recorded new song "Black Operations" on Later... with Jools Holland in 2008
It sounds like you were underwhelmed by the experience of reuniting.
From a fan's point of view it was nice seeing the four original members onstage playing the songs they loved, but for anybody who hadn't seen or heard the band before, they wouldn't have thought it was something really special. Since we broke up in 1980 there's been a million new bands. It was easy to stand out then. In England nobody wanted to know any band that was pre-1976. When punk happened it was like a clean sheet so any band that got together post-76 had a real chance of making it, but most were people were just learning to play so it was easy for us to stand out. I'm not saying it was a mistake getting back together but I wouldn't have chosen to do it. It's only because I was using drugs, not thinking straight. I like to think I've got more artistic integrity than just being a cabaret nostalgia turn.
But you did play new songs, like "Black Operations" which you did on Later… with Jools Holland.
When we got together in 1976 we rehearsed for 800 hours. Everyone was on a wage because me and Zena had money. They didn't have to do anything else to earn a living. If you rehearse five days a week, eight hours a day, for four months, you get good. After that we started doing 200-250 gigs a year. If you keep playing every day you can do things quite quickly. When you're set in your ways - which most people in their late 50s and early 60s are – it's very hard to devote the amount of time needed to make new songs. You can relearn old song parts that took ages to evolve but learning new songs doesn't happen in the same way.
Because of an ageing memory system.
You can play something great but won't remember it [LAUGHS].
[Producing the 12" vinyl of Wasted Youth 1980 single "My Friends Are Dead" from my bag] What was your involvement in this project?
[Studying the back cover which features a black and white photo of Wasted Youth looking like a goth version of Japan] I produced this and sang backing vocals. I can't remember how they contacted me. It might have been their manager, Terry Murphy, who was landlord of [pub rock/new wave Mecca] the Bridge House in Canning Town. It became a bigger music venue in the Eighties but it was just starting off then. He was the father of the bass player, I think - Darren Murphy. [Points at singer-guitarist Ken Scott] I think he's dead. They were a bit like the Psychedelic Furs just before the Psychedelic Furs, young kids into the Velvet Underground, all in black. There was something about them. I thought they were interesting. The first time I met them I sat them down and said, "Whatever you do, don't take drugs."
Wasn't that a bit "do as I say but not as I do"?
At the time I didn't have a habit. I'd experimented but it was only after the Only Ones broke up I started doing it every day and accepting it, on a day to day basis, as a way of life. I always told myself it wasn't going to last. My parents died, a child taken away, various things stopped me giving up drugs. I didn't intend to never play music again, I intended to have a holiday, take drugs for a couple of years, then come back again. Unfortunately, once things start getting out of control, things always happen that make them more out of control. You can't tell people, they have to find out for themselves. Unfortunately, lots of people look up to musicians and artists. If they know they take drugs these people think somehow this affected their art. All drugs did was stop me writing. They never inspired me. OK, I used them in analogies because they were part of my life so they did affect lyrics but they never inspired me to write. I never thought, "I'm really stoned I'll write a song," I thought, "I'm really stoned, I'll get even more stoned." Unfortunately with this band, Wasted Youth, I think Ken Scott, the singer, got heavily into drugs and ended up dying. It's a shame as they had something about them.
Watch the Only Ones roar through "Another Girl, Another Planet" on French TV in 1979
The song "Another Girl, Another Planet" is, by far, your most well-known. How do you feel about that?
When I played with The One I didn't want to be a nostalgic act. Some promoters insisted on putting "featuring Peter Perret" on posters and when the album came out it mentioned Peter Perrett on it, but I wanted to start again. I was naïve. I didn't realise the Nineties were nothing like the late-Seventies. In the late-Seventies you put out your own records and journalists wanted to find the new thing. The Nineties were very different. At gigs I started off doing a third Only Ones stuff, two thirds new stuff. I hadn't played for 15 years so I had to pander to the audience a little bit. I remember doing a gig where I didn't play "Planet". A famous Irish comedian was there. I can't remember his name but it was the first time he'd seen me. We spoke afterwards and I thought, "Maybe I'm being a bit selfish not playing it." If I went to see someone live I'd want to hear songs I loved. After that I played "Planet".
Do you enjoy playing it?
The last One gig I did was at the Roadhouse in Manchester. I played "Planet" first then all the others were new songs. Getting it out of the way. That's the way I feel, unfortunately. I've got to play it every gig but it's not a song I really enjoy singing, especially now I'm older, because it's quite fast and takes a lot out of you to do it with any energy. It's one of the least comfortable songs to sing so, from that point of view, a burden. But I'm really grateful to it because lots of people I respect have done versions, like R.E.M. Hearing iconic voices singing it is a compliment. It makes me appreciate there was something special about the band. The Cure's version is good. They did it at a soundcheck.
Is it hard to get people to see beyond it to all your other songs?
I don't think it's the best song I've written. The band played great and it's really exiting. It encapsulated the energy of the time. It means a lot to people who were around, an iconic single that was always popping up in John Peel's Festive 50 in the early Eighties.
The first song I heard of yours was "Out There in the Night". Is it really true that you wrote it about a cat?
Yes, it is. I wrote it in 1975. I first did a demo of it playing with Glenn Tilbrook. I think John [Perry] was the bass player. It was about our cat which disappeared. We never found it. I put up a £50 reward so we got all these people bringing round black cats. We'd say, "That's not our cat," and they'd tell us, "No, it is your cat." It was very, very sad. Cats are very tactile. I've never been a dog person. They scare me, go for parts of the body you don't want them anywhere near. Cats rub up against you in a nice gentle way. We didn't have children at the time and the cat was like our child. It was called Candy, as in "Candy Says".
Listen to "Out There in the Night"
What are your memories of the Speakeasy venue.
When we started we had two residencies, one at the Greyhound in Fulham Palace Road where you'd do one set and go home, whereas the Speakeasy was an all-night thing. You did three sets, starting at 10.30, then the last set at 3.00 in the morning. we'd get to know the waitresses, then, after that closed, there were various places you could go afterwards - the Up-All-Night on Fulham Road, the Candybox. When you finish work at 4.00 AM you get to know which places you can maintain the party, like serious alcoholics know the all night drinking spots. Mainly I remember lots of all-night sessions. That's when the Only Ones were doing our residency, from the beginning of '77, then we moved to bigger places. I revisited the Speakeasy when Johnny [Thunders] asked me to play with him and get a band together. That seemed a natural place to start a little side band which was the Living Dead.
In Nina Antonia's book Johnny Thunders is presented as a key figure, but she already had an interest in him, to the extent of writing a book about him, so I wondered how central he really was to you.
I met Nina in about 1982 (Perrett pictured with Antonia, right, in 1996). When Johnny played at the Lyceum he introduced me and said she was writing a book about him. That's when she appeared on the scene. Johnny was a friend. We had similar interests, in as far as we liked taking the same drugs. He had good taste in clothes and music. He introduced himself to me saying, "My name is Johnny Thunders, I love your voice." He flattered me so much. It was the first time a man had seduced me into wanting to talk to him. Back then, if you weren't a girl there was no reason for me to want to talk to you. He'd read that Keith Richards has been listening to our music so he came to a gig out of interest and we became friends. He always represented to me the darker side of what I could be if I fucked up. I've got this terrible reputation but when I used to play with the Only Ones I never used to take drugs. When it came to doing music it was too important - why would I want to take drugs? Maybe afterwards to keep the high of being onstage. That's what eventually sucks you, especially when you get success. 2800 people at the Lysceum treating you like you're God. The adrenalin takes you to a high place. With Johnny he was like Mr Hyde to my Dr Jekyll.
Continues overleaf
So what were gigs with him at the Speakeasy like?
I enjoyed just playing rhythm guitar and backing vocals. The show didn't depend on me. I could be a bit fucked up and it didn't matter, because he was more fucked up than me anyway. I used to have to rehearse the band because he'd be unconscious on the floor. It turned out to be more work than I intended. I thought I could just turn up and have a laugh. When it came to it, Dave Hill from Real Records was interested in Johnny doing an album but I had to promise I'd be involved. Zena negotiated a good deal for him which he totally fucked up because he just accepted a tenth of the money negotiated, just for cash. He thought he'd done really well because he had this great big bag of supposed coke but, because he wasn't a very good junkie, he didn't know what was good and what wasn't, so always got ripped off. He used [drugs] as an excuse for not being successful, the whole "Born To Lose" thing. I never wanted to be a loser, I couldn't see the point of losing. I used to be very competitive.
Drugs were his get-out clause.
I thought it was sad. Throughout the Eighties I did reject him, moments of not being strong enough to start associating with him. I went clean in '88 and could handle seeing people taking drugs in front of me. I wasn't tempted. I was sad when he died. At the time I didn't take it seriously but listening back to "So Alone" I'm really proud of the songs I played with him because I think they're the best stuff he did.
That album very much stands out among his solo stuff.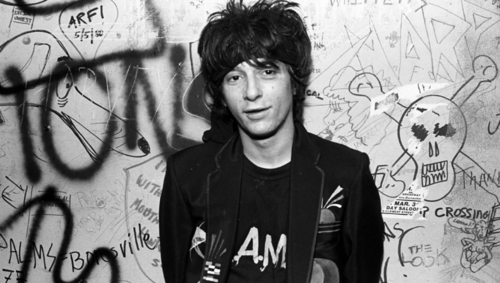 Music meant so much to me, I had to be in a pristine condition to do it. All that meant was, because I was never in a pristine condition, I didn't make music at all, whereas Johnny didn't give a fuck about it, didn't give a fuck how it was presented so long as he did it. At least he did it. There's loads of footage of him and even when he's untogether it's interesting, better than a lot of people who are really polished but haven't got anything to say. Johnny (pictured left) had a charisma about him. He wasn't the greatest lyricist, wasn't particularly intelligent, but he was unique.
In an interview in 1980 you said, "I think there's only a very small percentage of the population that needs music to survive. I think most people just hear something on the radio, and if they hear it again they'll just go out and buy it. The market you've got to get across to is pretty stupid." Do you still believe that?
[LAUGHS] Yeah, it's probably even more relevant now. It could be applied The X Factor. Lots of things I said are more relevant now. In "The Beast" I sang about there being an epidemic [of hard drug use]. I called it that then and now it really is an epidemic. In Russia they can't afford expensive drugsso they make their own out industrial chemicals. This drug krokodil makes your skin fall off, turns you into a zombie. People are taking it just because they want to escape the reality they're in. It would be better if drugs were legal, then they could take drugs that wouldn't make their skin fall off and that would take them to a much better place.
You're in favour of the individual's freedom to use drugs, I take it?
Self-medication is something that shouldn't be frowned upon unless its doing people harm. Our doctor, the one drug that he frowned upon was nicotine because it kills you, gives you lung cancer. His attitude was that heroin doesn't do you harm. The only harm it does you is you get addicted to it and he considered it his job to help you stop if you want to stop. He said he'd much rather have brain surgery done, by a heroin addict than an alcoholic. After Nixon's War on Drugs, we had to follow America like their poodle. The black market is self-perpetuating. There's a lot of money to be made and drugs get really unsafe because they're cut with all sorts of terrible stuff.
Your doctor sounds a fascinating figure.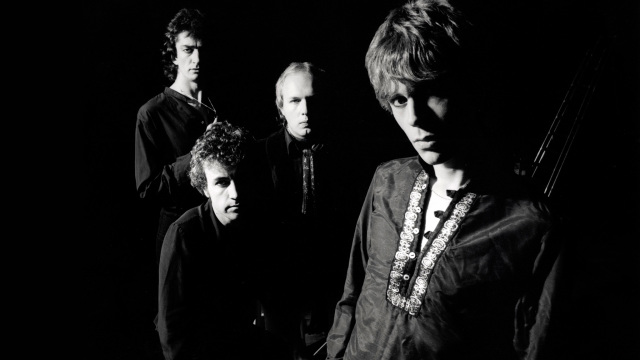 This was over 20 years ago. He got me off drugs in 1988 three times, totally without pain. Nowadays the only game in town is the Narcotics Anonymous. I love Russell Brand but when it comes to drugs a little knowledge is a dangerous thing. His whole thing is abstention, that you shouldn't take anything. The whole NA thing is to go through cold turkey. NA won't even let you take headache tablets. Our doctor said you shouldn't feel pain withdrawing as it teaches your brain that without heroin it's going to be unbearable. He believed in withdrawal without pain. If you're a junkie now there's no-one willing to give you that treatment – withdrawal without pain. This I find very frustrating because I'm the world's expert on drugs, unfortunately. I know how to do it without pain. Ultimately you have to want to stay off but you can get off without suffering. Every rehab you go in they'll give you Methadone to begin with, then most people leave after three or four weeks. They don't know how to reduce from 10 mgs to nothing, from two mgs to nothing. If you decide to go from two mgs to nothing you get the same withdrawals as if you had stoppeda five gram a day habit because you're taking away 100% of what the body is used to. The body can only accept five percent so from two mgs you've got to go down to 1.9 mgs and so on. There aren't any doctors alive anymore who will tell you this. I'm talking about drugs again. It's a shame they're so much of my life.
How is your health?
My sons give me a pep talk and say, "Be positive about your health." Don't old people discuss their health endlessly? I'm in good health until I start trying to do anything really active. I can walk quite fast but I can't talk at the same time. I can't walk fast if I'm carrying shopping. Carrying shopping upstairs I have to gasp for breath for quite a while afterwards. As far as holding a guitar and standing up for an hour singing goes, I had to relearn how to do it. I played a gig at Hebden Bridge recently and was pretty pleased with the way it went.
Your sons seem close to you.
One thing I'm proud of is my good relationship with my kids. I don't know if it's out of guilt from my own relationship with my parents but [his sons] are just good people. They had the most unconventional upbringing. It's amazing they survived the things they experienced. We used to be the kids. At a very early age they used to look after me and Zena. They are so level-headed.
[Perrett then questions me extensively about my own life and we end up talking about Brighton]
Does Nick Cave live in Brighton?
Yes, I think he lives in Hove.
He's a nice guy. When I played the ATP Festival [with the Only Ones in 2007] he was in the chalet opposite. My kids were at the time in a band called Love Minus Zero. I gave him their CD, then when Primal Scream were playing somewhere in Hammersmith I gave Peter, one of my sons, a ticket. When he was there Nick Cave came up to him and said, "I like your music." That's really nice. A lot of people wouldn't have bothered.
That's very human and decent, he sounds like he's not up his own arse.
This French band said that what they really liked about the Only Ones was the humility and the humanity. They're two things you have to try and hold onto. It's very difficult because people's egos become enflamed by celebrity culture. They start mixing with other celebrities and lots of them forget how to interact with normal people. I saw a quote from Bono where he thought that capitalism is the answer to poverty. If that's how far away from reality he's become I'm glad I didn't carry on [to major success]. U2 supported us when we played in Cork. Chris Blackwell wanted to sigh us to Island. He'd personally only signed Steve Winwood and Bob Marley but unfortunately we went with CBS and the next person Chris Backwell signed was U2.
Do you have regrets about that?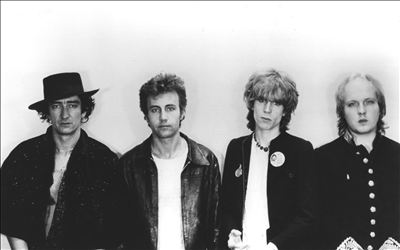 Of the three main labels who wanted to sign us, the other two had bosses who owned their companies, Chris Blackwell with Island and Seymour Stein with Sire. I was never career conscious. To me, how can I choose between three offering the same amount of money. Chris Blackwell said that whatever CBS offered he'd match. It was literally as childish as me being such a Bob Dylan fan [Dylan was originally signed to CBS], such a stupid reason to throw away a career, because that's what we did.
Because CBS didn't throw their weight behind you.
Everybody involved in signing us left within six months, That's what happens at a company like that which is purely a corporation. Blackwell or Stein would have been hands-on, we'd have signed with the people who owned the company. We never met the people who owned CBS, rich Jewish businessmen in New York. We just became lost in the new guard. They pushed the bands they'd signed because that's how they get their kudos, as the person who signed a big band. They're not going to care about a band that's left over from the previous incumbents.
The Only Ones' version of the carol "Silent Night" is beautiful - how did it come to be?
A Dutch radio station asked us to do a Christmas message for their listeners – "This is such-and-such a band wishing you happy Christmas." I didn't want to do that so I said we'd record a song instead. I thought of doing "Silent Night" but, as usual, we were late and there were only five minutes left of the session. We started recording and after one verse I realised I didn't know any more and I made the next verse up as I was going along. I didn't think any more of it but when we got a copy of it we really liked it and Johnny Thunders loved it.
Did it ever come out, other than on the Only Ones posthumous Remains collection?
Originally I was going to release it at Christmas 1982, printed 5000 vinyl copies. My mother died in November '82. I missed her funeral. I had a lot of guilt about that. Then [recently] someone on Facebook asked why "Amalia Fischer" was scratched into the outro groove of the record. I'd asked the people who pressed the record to put my mother's maiden name on there. It was a gesture towards my mother that I'd completely forgotten about. It made me feel a lot better. I missed my father's funeral. I was there outside as they came out but all the relatives must have thought I was a total cunt. You're just late for everything when you're smoking crack. In those days it was called freebasing. You used to make it yourself and it was totally pure, not like the shit they started making in the Nineties. It was very hard to get out of the house. You always want one more smoke before you leave. You can't even get out of the car because you want one more smoke.
Listen to "Silent Night"
Zena's sister Koulla sang backing vocals on lots of the Only Ones records. She had a striking, sweet, childlike voice.
I got her to do backing vocals because her voice was a bit like Zena's. Zena had an amazing voice but she was our manager and she had to get the respect of the business people. We felt it would demean her if she was my girlfriend or backing vocalist. She even changed back to her maiden name. When she became pregnant lots of people at CBS wanted to know who the father was. We discovered pretty early there weren't many females [in the music business]. She was in Cosmopolitan as one of the six most important women in music. Koulla was 15-16 but sounded like a little girl. Someone mentioned The Smiths were looking for that sound and used little children on one track.
Well, Johnny Marr was a serious Only Ones fan.
He came to all our gigs round the northwest area. John [Perry] became journalist in the Eighties and interviewed him for a magazine about guitar technology. Johnny Marr said, "Do you remember me? You chucked me out of your dressing room once for picking up your guitar." He was a big enough fan to come into our dressing room. I bumped into him at Connect Festival in 2007 and he said one of his proudest memories was when he got arrested in a Baby's Got a Gun tee-shirt and spent a night in the cells in it.
Baby's Got a Gun has an intriguing back cover (pictured below), the band facing assassination by pistol, as reflected in dressing table mirrors.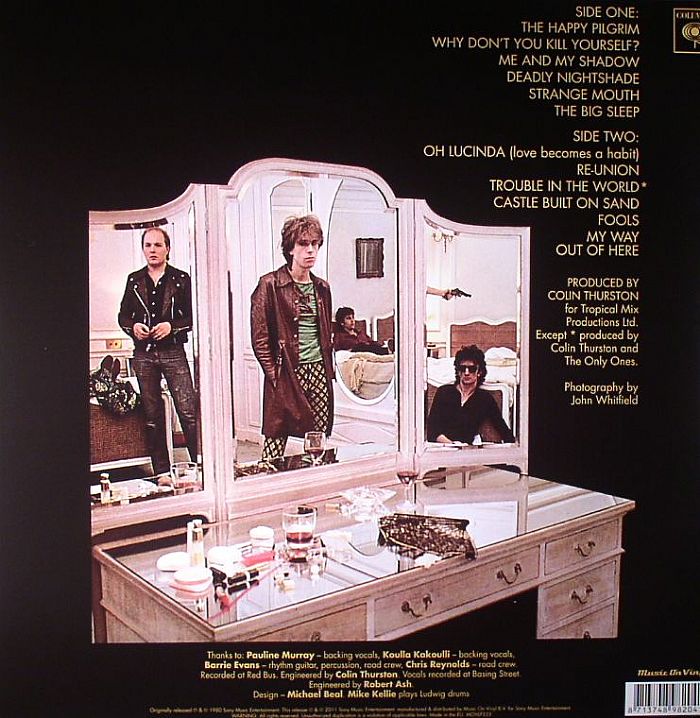 The front cover was my idea, a picture of us in my house. The back cover was CBS taking the title literally. They booked a suite at the Savoy Hotel for the night. We turned up and they had this model. For me, if someone was going to be in it, it had to be someone I knew. I didn't feel comfortable. It didn't seem to relate to my life. So I sort of said, "I don't really want her in the picture." We compromised so all you can see is her hand holding the gun. I suppose it's quite interesting, the way the mirrors are used, but I don't like the picture because of the trousers I was wearing.
Why's that?
We'd just been to Amsterdam and I'd bought them from this warehouse there that sold second hand clothes. They were harlequin trousers but when I came back from Amsterdam I had crabs for the first and only time ever. I got rid of them. I was with a girl there so I thought that's how I'd got the crabs. For that photo session I put those trousers on and realised they were infested; that's where I got the crabs. So whenever I see that photo it reminds me of a really uncomfortable time in my life and these fucking trousers I'd worn without washing. I didn't know you could catch things like that from clothing - never wear anything second hand until you've washed it at 2000 degrees.
There are so many bands since the Only Ones that owe you a huge debt. Suede and the Libertines, just for starters.
I liked Suede's first three singles, the best things I was hearing at the time. I first heard the Libertines when my son Jamie bought their first album. I heard it and thought it's not bad, and then when Pete Doherty left the Libertines he met my other son Peter socially. He was in the process of forming Babyshambles and asked him to play bass. Every now and then Peter would tell me Pete Doherty wanted to meet me but I didn't want to meet anybody, I didn't like meeting strangers at all. I had no reason to meet strangers. I was still taking drugs at the end of 2004.
But you did end up meeting?
After a dozen times of asking, his manager at the time said, "Pete wants you to produce him." I got sucked into thinking I might be useful in some way. My son was playing in this band and I thought, "If there's anything I can do to help, then maybe." My defences were weakened over a period of time. I approached the project meaning to help, but after a while I realised that Pete Doherty just liked meeting people he thought would be a nice notch on his belt, like "I've met Shane McGowan, done something with him." I felt totally used in the extending orbit of Peter Doherty. It felt degrading because I wasn't used to meeting people so my good nature was easily abused,. When I turned up at the studio he was mingling with typical junkies. These are the people who give junkies a bad name. A human being is a human being so the fact they take drugs shouldn't make them bad people - but lots of these people were scum. I tried to be a positive influence but he was intent. I thought my way was right but his ambition was such he just wanted to be famous. He's very clever at doing that. He's always had an ambition to be a celebrity. It's the antithesis of what I believe in. I would never not turn up for a gig just because I didn't feel like it, knowing there were fans waiting who'd travelled a long way. But then he'd turn up for an interview with the Evening Standard and be outrageous, smoke crack in front of them. It's done him good, he's a proper fully-fledged celebrity. he obviously knows more about the modern world than I do. It made me feel I don't fit in, having success the way he did rather than concentrating on doing the best music he could.
Are we going to be getting more music from you?
Yeah, yeah. I've got something, the backing track's ready with a guide vocal on it. Kellie's on it with my kids. I've got other tracks recorded. I might release them online and then a limited edition vinyl. I've been trying to get as healthy as possible to sing. Now I almost have the range I used to have. I did two gigs – the Felipop Festival in Spain last August and one at Hebden Bridge more recently. Kellie's got a unique style and for certain songs it suits, that looseness. Other things need more power. My boys' band, Strange Fruit (pictured left), are powerful. Playing with the Only Ones again was OK but it didn't feel right towards the end. I'd see Strange Fruit and think, "I'd like some of that." I haven't got as much energy as I had and they have that energy.
The young will do that.
How old are you?
47
So you feel normal. When you get to 50 you start feeling like you might be approaching middle age. When you get to 60 you're not the same person. You're a bit old. I'm not ageist but I do feel fucking old.
Watch Peter Perrett at the Felipop Festival 2014
One of my teachers thought I was a psychopath but I wasn't. I was angry, an angry young man
Explore topics
Share this article