CD: Songhoy Blues - Music in Exile |

reviews, news & interviews
CD: Songhoy Blues - Music in Exile
CD: Songhoy Blues - Music in Exile
The musical upside of Jihadism in Mali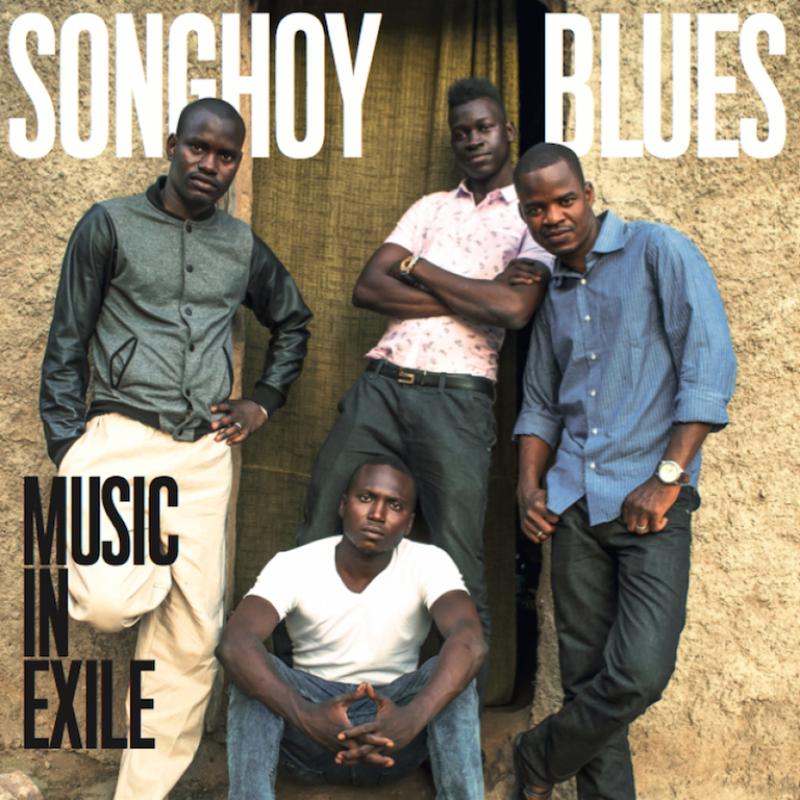 New blood from Bamako
Songhoy Blues, a punchy guitar band with roots on the edge of the desert, take the downhome country sounds of Ali Farka Toure, Afel Bocoum and Sidi Toure and give them a high-octane dose of urban urgency.
They don't just play those mesmerising Sahel blues licks with electric instruments, but they pack a punch that comes from transplanting laid-back village cool to the steamy cauldron of the city. It's a lot like Elmore James or Howlin' Wolf taking the raw Delta sound of Robert Johnson or Charley Patton and upgrading it to match the citified excitement of the South Side of Chicago.
"Music in Exile" burns with the passion of youth, the energy of young musicians who have hit town blazing with ambition, but also the anger at Northern Mali being taken over a couple of years back by Islamic fundamentalists who dream of creating their version of paradise on earth – a heaven without music and dance, and in which any sign of Dionysiac revelling is to be stamped out.
Songhoy Blues was created by four young men: Oumar Toure and Aliou Toure, who both left Gao as the jihadists threatened; Garba Toure, the son of Ali Farka Toure's percussionist and drummer Nathanial 'Nat' Dembele. They were fortunate to be discovered by the guys from African Express, Daman Albarn's enlightened project that promotes collaborations between musicians from Europe and the USA with the best Malian talent, a remarkable power for good that survives on enthusiasm for the best music rather than post-colonial missionary zeal or the exploitative search for profit.
Produced by African Express stalwart Nick Zinner of the Yeah Yeah Yeahs, who has managed to get a raw guitar band sound without losing any of the music's desert roots, the album features the highly rhythmic but lilting music of the Songhoy people. This is closest in feel to the Bambara music of Bassekou Kouyate or Super Biton de Segou, but close as well, though a little more ornate, to the music of the Tuaregs. It's immensely danceable, bursting with a joy that transcends the terror that led these musicians to leave their endangered homes and travel to Bamako. In music, as in literature, the pain of exile causes suffering, but in touching the soul, encourages remarkable feats of creativity.
The pain of exile causes suffering, but in touching the soul, encourages remarkable feats of creativity
rating
Explore topics
Share this article