Album of the Year: Bassekou Kouyate and Ngoni Ba - Jama Ko |

reviews, news & interviews
Album of the Year: Bassekou Kouyate and Ngoni Ba - Jama Ko
Album of the Year: Bassekou Kouyate and Ngoni Ba - Jama Ko
Mali star's fierce but graceful call for resistance to Islamist threat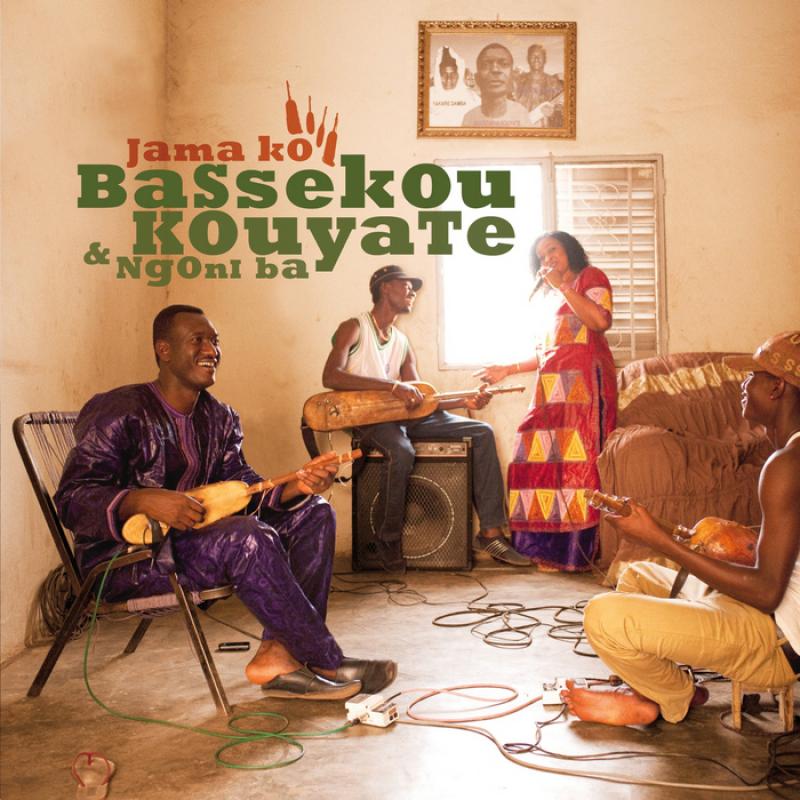 Delicacy and fierce energy: Bassekou Kouyate and friends
Mali has been in the news this year: music was under serious threat from the fundamentalism that spread through the north of the country and ransacked parts of the ancient city of Timbuktu. The jihadists are hardly music-lovers and Mali's creative community, one of the most productive in Africa, stood firm while feeling the cold winds of Islamist repression, and reacted with characteristic vigour.
The griots or
jalis
of West Africa have always sung alongside the just warriors, giving them courage with their heart-warming music
Bassekou Kouyate, the great ngoni player from Ségou, known for his pioneering ensemble of small West African lutes, responded to the onslaught from the desert north with an album that displays even more energy than the consistently excellent ones he has recorded over the last few years. This is an album that speaks with commitment and clarity. Traditional songs recall the heroes who resisted the Islamist power-seekers in the past, and newly-written songs, like the rousing "Ne me fatigue pas" are driven by the ripple of a talking drum and a tightly woven cascade of notes. Bassekou wields his wah-wah pedal with a skill reminiscent of Jimi Hendrix and is joined by a well chosen team of singers – the gravelly-voiced Zoumana Tereta, a soulful Kasse Mady Diabate, and his own wife Amy Sacko, who sings with as much fervor as any of Mali's top cantatrices.
The music of Ségou, fed by the spirits of the Niger River and the surrounding savannah, has always been a little wilder than the majestic and more aristocratic praise-singing of the Mandinka. There is plenty of delicacy and subtlety on Jama Ko, but what stands out is a fierce and relentless power that compels the listener to get up and dance. This, while retaining the grace and elegance that is so fundamental to the best music of Africa.