Listed: The Facts about Factual TV in 2014 |

reviews, news & interviews
Listed: The Facts about Factual TV in 2014
Listed: The Facts about Factual TV in 2014
This year's documentaries climbed high and swung low on Britain's social ladder
Saturday, 27 December 2014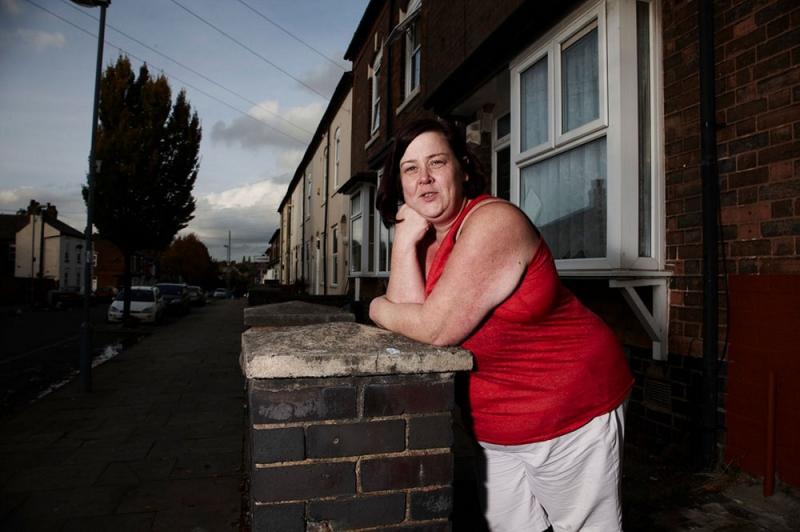 White Dee, star of Benefits Street. And Celebrity Big Brother
It is a truism that the great tradition of documentary filmmaking has long since migrated to the big screen. Factual takes time which costs money, and squeezed television producers rarely have enough of either. It's not uncommon for films shown in Storyville, the BBC's admirable international strand, to have started out with a cinema release. And yet somehow 2014 saw some very solid, respectable work in factual.
The best came about partly thanks to technology, which has allowed for the proliferation of unmanned cameras, useful for getting close to suspects in police stations and big animals in the wild. Here are the nine big things that happened in factual television this year.
1. It was 20/50/100 years ago
It sometimes looks as if the thinking of television creatives is dominated entirely by what happened a round number of years ago. A lot was going on in 1964 – too much to list here, while television leapt to celebrate the centenary of the birth of Dylan Thomas. One of the finest anniversary documentaries marked the 70th anniversary of the Normandy landings, superbly commemorated in colorised archive footage with D-Day Sacrifice (National Geographic). Somewhere a team of TV execs is probably already working on a contingency plan for the Norman invasion, a thousand years on in 2066.
2. O! What a ubiquitous war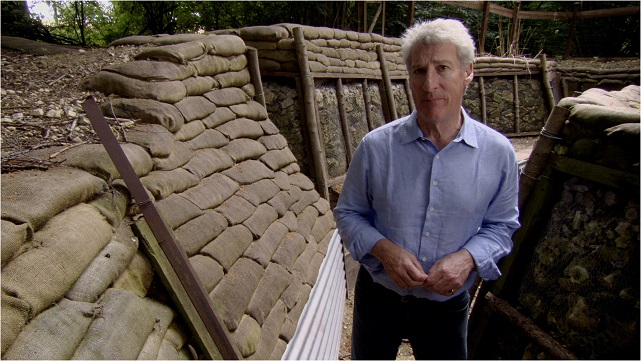 In 2014 the schedules of factual television have been overlorded – and perhaps overloaded – by a single event: that 100 years ago this year, the world went to war. There have been dramas, but there have also been documentaries, of which the standouts were Royal Cousins at War (BBC Two) and Britain's Great War (BBC One), the latter written and presented by Jeremy Paxman. This was very much his gig, but in the year he retired from Newsnight he resisted the temptation to append his name to the title, unlike others…
3. The rise and rise of the possessive presenter
There was a plague of presenters' names worming their way into the titles of programmes, above all on BBC Two: Andrew Marr's Great Scots, Kate Adie's Women of the First World War, Melvyn Bragg's Radical Lives, James May's Cars of the People, and sundry more. It was a cult of personality brought to you by the genitive case. Anyone would think nobody would watch unless this precaution had been taken. All of these presenters are television essayists, so fair play. Up to a point. But please could it not be allowed to get out of hand in 2015?
4 Posh rules
There were more posh docs than you could shake a shooting stick at. Tatler invited BBC Two's cameras in to watch them simultaneously fawning on and (almost imperceptibly) extracting the Michael out of the super-rich. You Can't Get the Staff (Channel 4) looked in on indigent (en)titled types as they tried to hire workers. And then there was the return of the Fulfords (pictured), a dismally dim clan of Devonian dinosaurs who effed and roared in Life Is Toff (BBC Three). Much more of this and the average viewer won't just suffer from indigestion. They'll be in severe danger of contracting gout.
5 Meanwhile on Benefits Street
The series which created the loudest noise hung around at a single street in Birmingham where most of the residents are claiming eponymous handouts from the state. A parade of petty thieves, single mums and Romanians ignited an almighty furore in all corners of the media. This is what good television should do. Benefits Street (Channel 4) also made a star out of White Dee, a personable urban philosopher who talked a lot more horse sense about the conditions of poverty than any politician seen on your screen in the past year. She inevitably graduated to reality TV by appearing on Celebrity Big Brother (Channel 5).
6 Reality is indestructible
Reality is not factual, which explains why there's a lot of it about. One fondly hoped that Big Brother had breathed its last when Channel 4 announced in 2009 that it was being dropped. Its celebrity offshoot comes back every year on the tide (on Channel 5), as do Strictly Come Dancing (BBC One), I'm a Celebrity, Get Me Out of Here and the dark lord's twin factories of celebrity-in-the-making, X-Factor and Britain's Got Talent (the last three on ITV). These shows are now part of the national furniture, the glue that holds sofa-bound UK together. It has become impossible to imagine a future without them, like the West End without The Mousetrap. Or NHS hospitals without MRSA.
7 Back to workplace documentaries
BBC Two has become the place to watch men and women at work. In A Very British Airline, BA opened up for the cameras to film fatuities about its effort to attract more high-end customers. It came across as a catastrophic exercise in public relations. Under Offer: Estate Agents on the Job was almost as horrid. The view was much lovelier from the gutter. Watermen: A Dirty Business (BBC Two) underlined the age-old truth that the more unpleasant the work, the pleasanter the people doing it. See also the delightful tarmackers in The Motorway: Life in the Fast Lane.
8 Access (almost) all areas
The best factual television is always provided by filmmakers given the time and the access to construct a truthful story that tells us something we don't know. In Broadmoor (ITV), Olivia Lichtenstein got into the notorious hospital after five years of negotiation and filed an eye-opening report. The ever reliable Storyville (BBC Four) strand delivered a similarly profound insight into the world of Russian prisons. The most gripping documentary series of the year was 24 Hours in Police Custody (Channel 4). Without resorting to hysteria or manipulation, it used a trope of suspenseful drama – the ticking clock – to show the hard-working, personable staff of Bedfordshire Police in a commendable light.
9 We're going to miss David Attenborough
The great man doesn't get out much these days. Three years ago in Frozen Planet he went to Antarctica, then in Africa he topped and tailed each episode. In Life Story (BBC One) Sir David was on screen only for the opening shot of meerkats emerging from their burrows. The camera work of natural history filmmakers continues to be utterly astonishing, and the 10-minute how-we-got-the-shot segments attest to their resilience and determination. That honeyed voiceover is the cream of the cake. Long may the king of the BBC jungle reign.
Watch a clip from Life Story
Somewhere a team of TV execs is probably already working on a contingency plan for the Norman invasion, a thousand years on in 2066
Explore topics
Share this article