Benefits Street, Channel 4 |

reviews, news & interviews
Benefits Street, Channel 4
Benefits Street, Channel 4
Hot-button TV boasts the DNA of old-fashioned documentary-making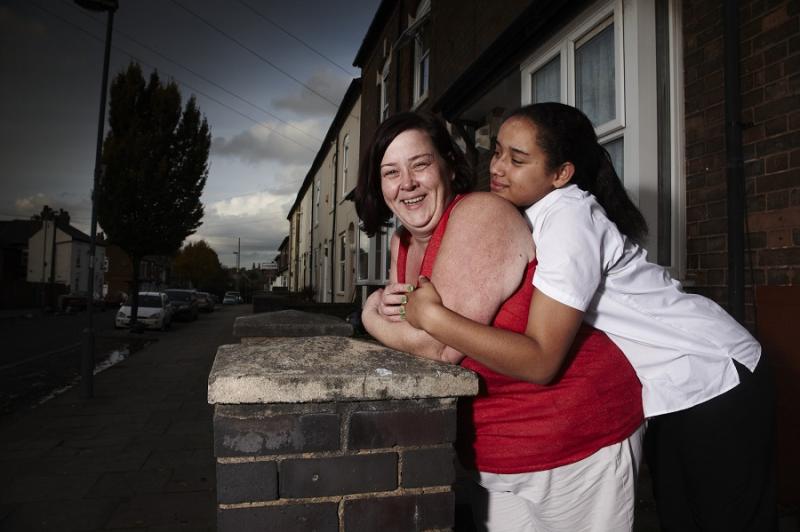 White Dee, matriarch of Benefits Street, with her daughter Caitlin
A week ago the first episode of Benefits Street crashlanded on Channel 4. It visited the eponymous area of Birmingham where most residents are on some form of social security. Housing benefit, child benefit, disability benefit: you name it, they were in IDS's crosshairs. Channel 4's regular payload of viewers shot off the chart: 4.3 million was higher than the ratings for any of its programmes last year.
Many of them have apparently taken to visiting James Turner Street, where the luckless and mostly likeable stars live. This must be what people mean by a hot-button issue, the button being on the remote.
The lurid opener focused on a couple of small-time scammers and shoplifters, one of whom was back inside by the end of the episode after breaching the terms of his Asbo. But the star of the show was and is White Dee, so named because one of her (thinner, bolshier) neighbours is called Black Dee. White Dee exudes a mumsy charisma that has made her matriarch of the street. She has a wise old head capable of laughing off any reverse, including apparently the total absence of the father of her two children.
Romanians now have the right to a greeting from Keith Vaz and a work permit
There are generally not a lot of fathers about in James Turner Street (a rare sighting: Mark, pictured with Becky below). Perhaps they're all job-seeking in Romania, given that by episode two half of Romania's dads seemed to have made the journey over here. Fourteen of them were living in a house built for four, replacing a sizeable family of Roma gypsies whose youngest son was the only English speaker and had swiftly learnt how to address the landlord who switched off the gas as a "fucking dickhead". The 14 dads had been lured to Britain by the promise of £40 for eight hours' bean-picking a day, only to discover gangmaster terms of employment are not what you'd call strictly contractual and the pay was actually more like a tenner for 17 hours. "England, home of democracy, and country of opportunity," said one mournful Romanian, the mordant irony entirely surviving translation into English. White Dee up the street took a more philosophical position. "I don't know what makes foreigners believe it is a country of possibilities," she said. "It's just a shithole like every other country."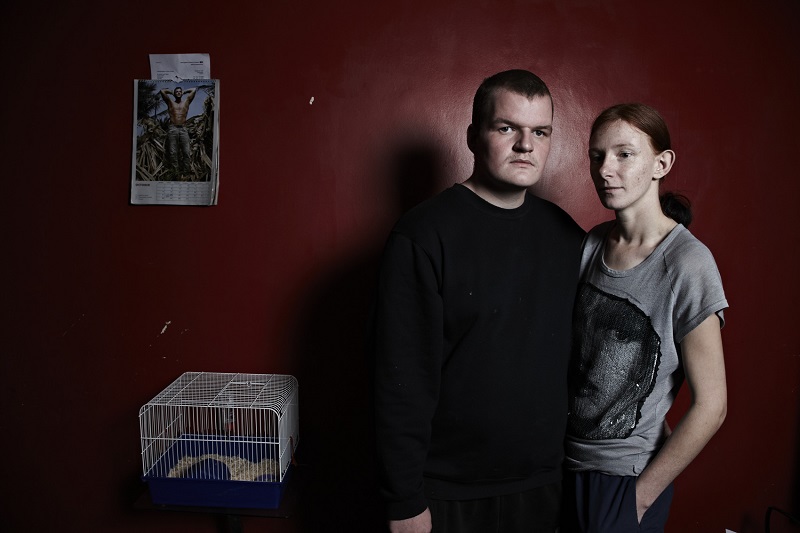 The business of benefit is always going to be topical, but Benefits Street has in one sense come along at just the wrong moment. Romanians now have the right to a greeting from Keith Vaz and a work permit, so the many migrants from that country we met here are actually messengers from recent history. For the most part pleasant and articulate ones, it should be stated. And of course none of them was on benefits.
There's precious little catnip for Conservatives here. The strictly non-aligned programme-makers have not made it their business to enquire why the street's inhabitants are living off the state and not in work, nor to blame them for it. Instead they have delivered an old-time observational documentary which no more than nods to the formulaic tropes of modern clickbait TV. Under the blaring headline is a thoughtful portrait of a community shaped by the forces of history, which still somehow observes the basic civilities and looks after its own. Benefits Street deserves the benefit of the doubt.
I don't know what makes foreigners believe it is a country of possibilities. It's just a shithole like every other country
rating
Explore topics
Share this article