Mike Nichols, 1931-2014 |

reviews, news & interviews
Mike Nichols, 1931-2014
Mike Nichols, 1931-2014
A chameleonic talent at home in the worlds of theatre, cinema, and comedy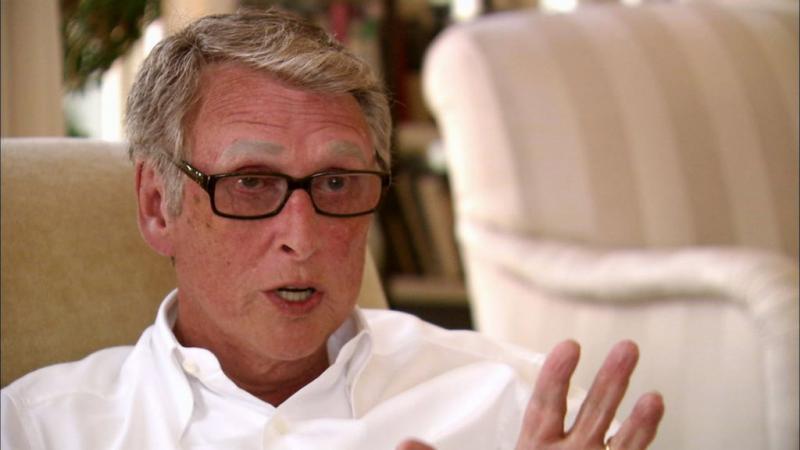 In conversation: Nichols was an actor's director who coaxed the best from talents old and new
He was at home with screen newcomers like Dustin Hoffman and Cher and knew how to handle such old pros as Richard Burton and Elizabeth Taylor, while his stage work gave a leg up to then-unknowns Robert Redford and Whoopi Goldberg and he collaborated time and again with Meryl Streep and Emma Thompson.
Mike Nichols was comfortable within the knockabout world of Monty Python, winning one of his nine Tony Awards for directing the musical
Spamalot
, a decade after he forsook the glitz of Broadway and Hollywood to make a rare acting appearance in the National Theatre premiere of the Wallace Shawn three-hander,
The Designated
Mourner
. That quietly cunning and disturbing play existed in a world and time away from the antic landscape of the Knights who say Ni.
In short, Nichols not only was a member of the select EGOT club, having at various points across his six-decade output won an Emmy, Grammy, Oscar, and Tony, but he was a bona fide directorial shape-shifter who never lost the capacity to surprise. Half of the vaunted comedy duo of Nichols and May, the partnership between him and the comparably protean Elaine May that helped define the improv culture a half-century or more ago, Nichols was equally drawn to the early work of Neil Simon (the 1963 Barefoot in the Park, starring a fledgling heartthrob by the name of Robert Redford), and late Chekhov: two starry stagings of Uncle Vanya and The Seagull, respectively, that between them brought such disparate talents as Julie Christie, Nicol Williamson, Natalie Portman, Kevin Kline and his adored and adoring Streep to the New York stage.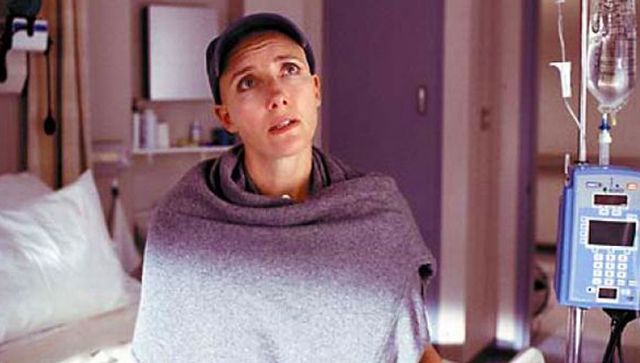 Streep's work with Nichols on films, TV and the stage representing a series of markers to her own career, she was due to star in Nichols's next project, an HBO film of the Maria Callas-themed play Master Class, at the time of the director's death. That venture - a reworking of a stage hit - was very much of a piece with a director who moved between disciplines and whose film career began with a neophyte Nichols putting Burton and Taylor through their maritally marauding paces in the film version of Edward Albee's Who's Afraid of Virginia Woolf?
Undaunted by the heady company, Nichols triumphed there and elsewhere, other notable stage-to-screen transfers under his watch including the film of Patrick Marber's era-defining play Closer, which brought Oscar nods to co-stars Natalie Portman and Clive Owen, as well as Wit and Angels in America, both with Emma Thompson and both for HBO. The latter featured the sort of celebrity line-up of which Nichols was inordinately fond, Thompson (as the angel of the title) joined by, yes, Streep as well as Al Pacino, Mary-Louise Parker, and Jeffrey Wright. All four actors won 2004 Emmys as did Nichols and the mini-series itself. (Thompson, playing a cancer patient in Wit, is pictured above.)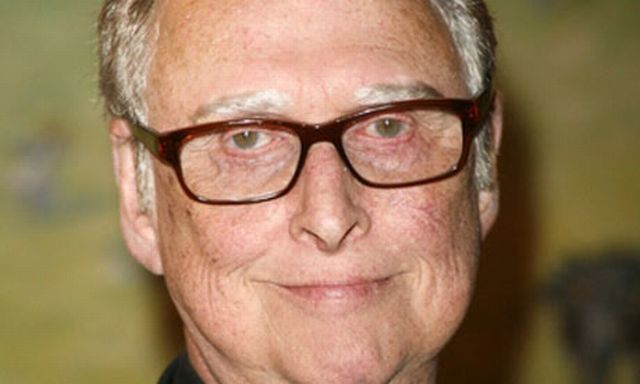 I met Nichols twice (well, three times if one counts a brief restaurant encounter while he was in London preparing the West End bow of Spamalot) and can attest first-hand to his easy charisma and charm alongside a hint of the take-no-prisoners acumen beneath without which the Berlin-born Mikhail Igor Peschkowsky would doubtless not have reached such heights. On the set of Wit, he leavened the bleakness of the topic with a ready, well, wit, while a subsequent visit to the London location shoot of Closer found Nichols quick to engage in banter but also to make sure a pesky photographer was got rid of so that Jude Law - the actor in the frame at that moment - could continue filming unimpeded. Nichols didn't give interviews blithely and he let you know when he thought they were going well. "You're good," he would say when a question pleased him, but one could just as readily imagine the speed with which he might wrap things up should the conversation begin not to suit.
Closer came with the kind of all-star cast on which Nichols thrived and for which he was sometimes derided. Few who caught his 1992 Broadway version of Ariel Dorfman's play Death and the Maiden, with Gene Hackman, Richard Dreyfuss, and a Tony-winning Glenn Close, thought it possessed the power of the earlier, more modest London staging from Lindsay Posner that starred Bill Paterson and Juliet Stevenson. But in addition to enjoying the company of stars, Nichols knew how to create them, as well. Dustin Hoffman (pictured below) was a jobbing actor in New York when Nichols took a punt by casting him as Benjamin Braddock opposite Anne Bancroft in The Graduate, winning the filmmaker his best director Oscar. Just last year the director confounded expectation by choosing a comparative fresh face in Rafe Spall to star opposite Daniel Craig and Rachel Weisz in a sellout New York staging of Betrayal: the third point of that play's adulterous triangle cast an antidote to its husband-and-wife stardust.
In his own domestic life, Nichols was widely known around his beloved Manhattan as husband to the hugely popular TV newswoman Diane Sawyer, the couple seen regularly at Broadway first nights as recently as the Terrence McNally revival, It's Only A Play, some six weeks ago. (That play's star, Nathan Lane, was brought to mainstream attention by Nichols, who cast Lane opposite Robin Williams in the film comedy, The Birdcage.) Nichols was faulted in some circles for not having a distinct-enough style. You couldn't pinpoint a Nichols screen signature the way you could the work of such contemporaries as Martin Scorsese, Robert Altman, and Woody Allen, to name but a few. To that extent, he was an actor's director without ever becoming an auteur.
But when he and and a given cast were on form - one thinks of Streep cradling a nervous movie newbie in Cher in the underrated Silkwood or Jeremy Irons and, again, Glenn Close steaming up the stage in 1984 in the Broadway premiere of Tom Stoppard's The Real Thing (that play's best stage outing ever) - Nichols seemed to speak the actor's language of empathy, humour, and accessibility, all for the most part urbanely and unhistrionically expressed. I won't soon forget Nichols's 2012 Broadway remounting of Death of a Salesman, in which his Willy Loman, Philip Seymour Hoffman, had been thought in advance to be too young and perhaps even unseasoned in life to tackle such a grievous part. In fact, the production signalled a pinnacle in the careers of two men now no longer with us. Attention, to put it mildly, is being paid.