LFF 2014: A Little Chaos |

reviews, news & interviews
LFF 2014: A Little Chaos
LFF 2014: A Little Chaos
Pulpy costume drama is a visual feast
Saturday, 18 October 2014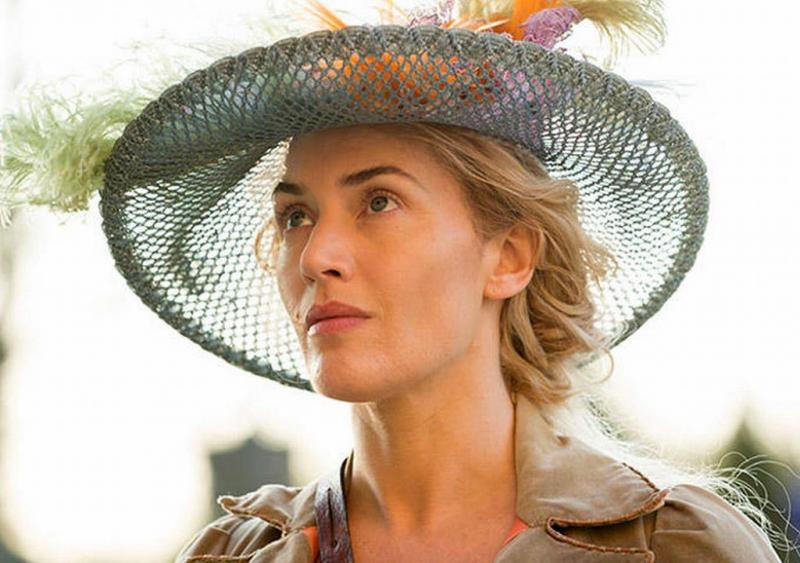 Pass the secateurs: Kate Winslet plays a gardening whiz in co-star Alan Rickman's latest directorial gig
Alan Rickman returns to film directing 17 years after he first stepped behind the camera with a film as pulpy and bodice-ripping as his debut feature, The Winter Guest, was chilly and austere. Visually enticing and packed with a blue-chip international array of actors, several of whom have precious little to do, A Little Chaos addresses a preferred English topic (gardens and gardening) displaced to some mighty elegant French environs.
The result is pictorially ravishing if often pretty silly, though filmgoers of a certain disposition may be too dazzled by the scenery and frocks to care.
Rickman's Sense and Sensibility co-star Kate Winslet has the lip-quivering lead here, playing Sabine de Barra, the woman who, against the gender odds, was hired to help make something luscious out of the Versailles landscape that Louis XIV called home. But a long-tressed Rickman's appearance as the Sun King notwithstanding, the actual man in Sabine's life turns out to be her immediate employer-turned-bedmate, André Lenôtre, the designer extraordinaire (local commissions included St James's Park in London) who is dismissive of Sabine before proceeding over time to fall for her, the two finding in one another's company respite from the abrasions of life that have led them toward the contrasting order and beauty of nature. Matthias Schoenaerts brings a certain Euro-hunk appeal to Lenôtre – a part made to order for a young Gerard Depardieu.
In fact, A Little Chaos boasts not a single French performer in any major roles, leaving the fast-rising Belgian actor Schoenaerts as the lone thesp to fly a Continental flag and Stanley Tucci, of all people, on hand as the king's queeny brother: a performance that could have been assembled via outtakes from his work in The Devil Wears Prada. Virtually everyone wears one dazzling get-up or other, not least a sprightly Jennifer Ehle, who pops up as the leader of a salon of ladies quick to offer comfort to the inwardly grieving Sabine until such time as our heroine's baleful past is made clear. The climax includes a lengthy, tell-all flashback, some of it in slo-mo, but for all its upscale Mills & Boon theatrics, costume designer Joan Bergin is the offscreen star.
For all its upscale Mills & Boon theatrics, costume designer Joan Bergin is the offscreen star
rating
Explore topics
Share this article