Guglielmo Tell, Teatro Regio Torino, Noseda, Usher Hall, Edinburgh |

reviews, news & interviews
Guglielmo Tell, Teatro Regio Torino, Noseda, Usher Hall, Edinburgh
Guglielmo Tell, Teatro Regio Torino, Noseda, Usher Hall, Edinburgh
Wildly thrilling Festival performance enough to convert anyone to Rossini
Wednesday, 27 August 2014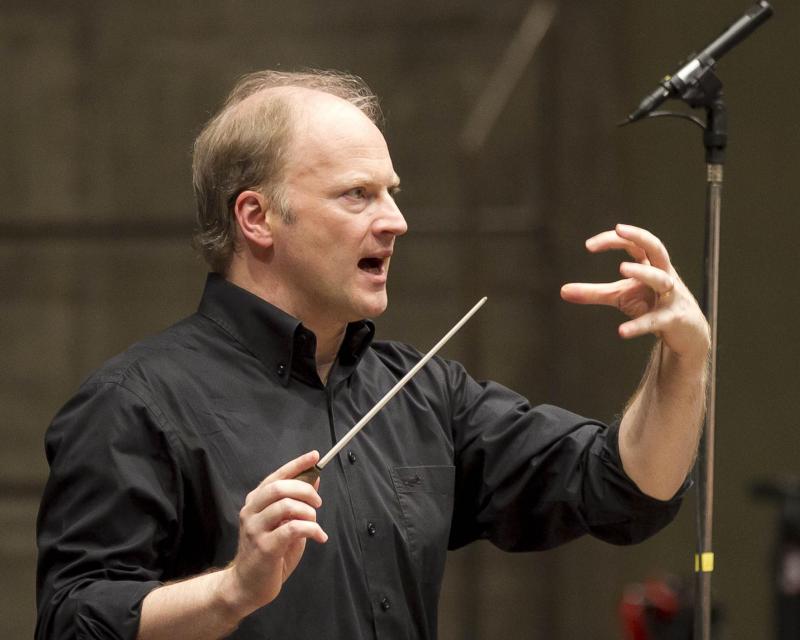 Live wire: Gianandrea Noseda, most energetic conductor ever?
First, confessions. I'm the dance critic here at theartsdesk. Yes, this is a review of a concert performance of an opera, and no, I haven't picked up a detailed knowledge of Rossini's oeuvre as a byproduct of my education in pirouettes and Pina Bausch. I attended last night's concert as a common or garden punter, and a chance one at that, taking a ticket to save wasting it after its original owner had to give it up because of a work commitment.
Alexandra wrote a piece the other week about what opera has to offer the under-30s. Though I'm far from an opera novice, I am in that demographic and I had no idea who Gianandrea Noseda was; I would never have bought a ticket for a four-hour concert performance of Rossini's Guglielmo Tell myself. But if you offered me the chance to go back again tonight, I would drop everything and go, and here's why.
The opera is based on Schiller's play about the legendary Swiss freedom fighter, William Tell (pictured right). Schiller wrote it in the heady years after the French Revolution, when the passionate young intellectuals of Europe thought freedom finally had a chance of becoming a live political principle. Rossini's opera comes from the late 1820s, a time when revolution was brewing again in Europe because the freedom genie of 1789 refused in the end to stay in the bottle constructed for it after 1815. This is a work steeped in real history: if that of Switzerland appears a little misty, it's because it's overlaid with the story of all the European national and constitutional movements (small and esoteric as many of them were) which since 1789 had taken 'Liberty!' as their battle cry. As history plays go, it doesn't get more inspiring than this. Plus, it has family relationships, a frustrated love affair, and a couple of kickass female characters (Anna Maria Chiuri as Edwige and Angela Meade as Matilde) who ace the Bechdel test.
Of course, if big themes and real history alone made for a spellbinding evening, we'd all be at home reading Gibbon's Decline and Fall and wouldn't have needed to invent IMAX cinemas. We want thrills and energy too. Gianandrea Noseda was crackling with those, conducting with his whole body and the thrumming physical intensity of a boxing bout. I've seen dance performances with less jumping than this remarkable 50-year old supplied, his two feet clean leaving the podium over and over again. Everyone else on stage had caught his fire, and when you harness that kind of energy to making sound - I'd say you'd need a lot of electricity to produce the same volume with amps.
"Acoustic" in music often means "a bit gentle and intimate" but by God, not when you're talking about an Italian symphony orchestra and chorus in full flow. If Elton John had written 'Bennie and the Jets' about last night's soloists and the Teatra Regio Torino chorus (pictured left in the theatre's staged production), he'd have written "you're gonna hear acoustic music, solid walls of sound!" And these sound walls are not flat like concrete, but gilded and moulded, varicoloured and gorgeous – like the Usher Hall itself (which incidentally must surely be the only grand civic building in the world which manages to pull off lilac-based décor).
I didn't know the opera at all, apart from that iconic overture, but the music was fantastic - rich, tuneful, varied, evocative. You hear the peasants dancing, the waters rushing in the dangerous eddies of Lake Lucerne. The famous incident with Tell's son (Marina Bucciarelli) and the apple is tense, and gripping. And in the Usher Hall's incredible, clear acoustic, Noseda and the Teatro Regio Torino orchestra make it all sound brand new, like 1000 thread count cotton sheets fresh out of their packaging - crisp and colourfast.
As a mark of musico-sartorial achievement, it puts Kylie's gold hotpants into perspective The achievement of technological and human symbiosis in an orchestra blows my mind. Instruments made of nothing fancier than wood and catgut and people, plain, un-digitally-enhancd people, manipulating them with an intricate skill that in each case has taken decades of hard work to acquire. Watching dozens of players with their fingers flying, their bows dancing madly, all in harmonious co-motion, to produce an effect of unrivalled subtlety and complexity – I'd say a Mexican wave in a huge sports stadium might about match it for thrill. If the wavers were reciting the Iliad as they went. In Greek. Electrifying doesn't cut it: the sight of so many people pouring all their guts and energy into something so complex is awe-inspiring.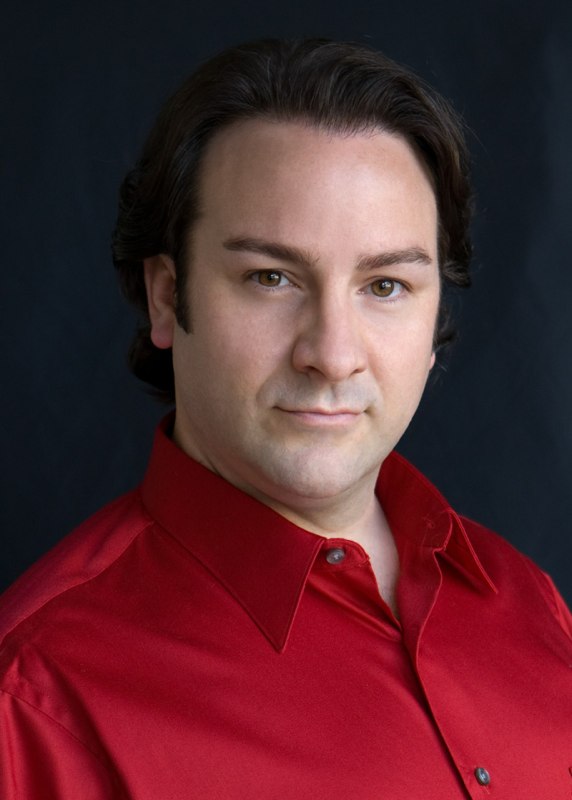 And the singers! We're the YouTube generation, "hey, look at this video of a man doing backflips on the Empire State Building" our equivalent of rubbernecking on the street. We should be out watching opera. Look at John Osborn (pictured left), who played Arnoldo last night. He's a normal looking chap, could be your cousin, or your estate agent. But he can make a sound in his own body that makes a huge concert hall shake and actual wood and plaster vibrate: he can set hundreds of cubic metres of air suddenly roiling with soundwaves, like a whirlpool jacuzzi buzzed into life. And he can sustain the sound, and shape it to create words and emotions. If this were a staged opera he could do all that, and make love to a lady while wearing a jerkin and a stupid hat. As a mark of musico-sartorial achievement, it puts Kylie's dancing and singing in gold hotpants into perspective, it really does.
When Osborn's Arnold proclaims that William Tell (Dalibor Jenis) will be saved from his unjust death sentence, he spits "Non morrà!" with flashing eyes, as if his backbone were made from girders. It's Gandalf saying "you shall not pass" but at 100-plus decibels, for several minutes, with 65 backing singers and two dozen high Cs.
By the last scene I'd forgotten about following the libretto in the programme. The music tells the story - you didn't need words to know that the showdown between courageous, hard-as-nails Tell and the Austrian tyrant Gessler (Luca Tittoto) ended badly for the latter. It culminated in all the soloists and chorus belting out "Libertà! Libertà!" at full volume – and, well, if my hair wasn't blown straight out behind me like a flag in a Force Five, then it should have been. It's enough to make you want to be Swiss. And certainly, certainly enough to make anyone, of any age, seek out more performances of this fabulous work by these fabulous people.
Noseda conducts with the thrumming physical intensity of a boxing bout
rating
Explore topics
Share this article