Edinburgh Fringe 2014: Chris Turner/ BEASTS/ Angela Barnes/ Show Pony |

reviews, news & interviews
Edinburgh Fringe 2014: Chris Turner/ BEASTS/ Angela Barnes/ Show Pony
Edinburgh Fringe 2014: Chris Turner/ BEASTS/ Angela Barnes/ Show Pony
More from the world's biggest and best arts festival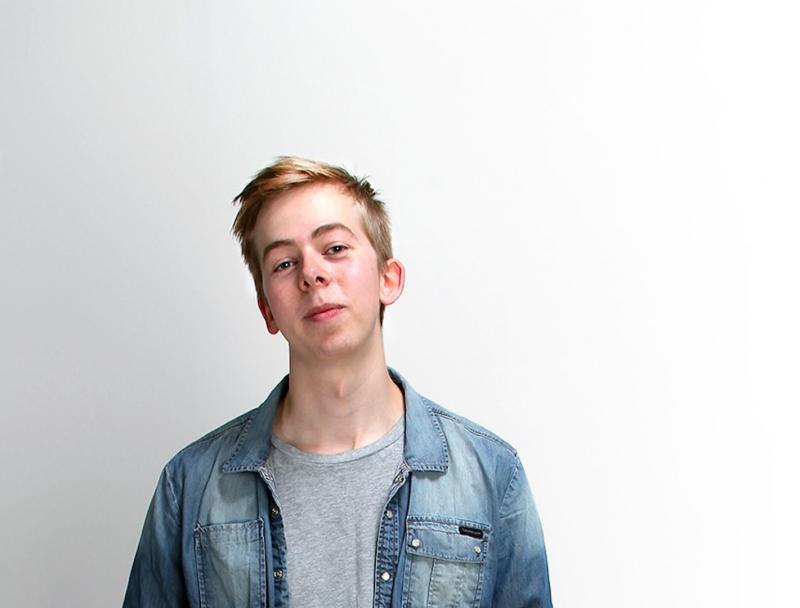 Chris Turner, a super-talented wordsmith with a penchant for Latin-based gags, makes an assured debut
Chris Turner: Pretty Fly, Pleasance Courtyard ****
This is Chris Turner's debut show as a stand-up, although his previous experience in improv group Racing Minds gives him a wonderful assurance on stage and an easy rapport with his audience.
Turner, 24, is an impressive gagsmith and Pretty Fly is packed with jokes and puns, and displays his obsession with Roman numerals - "I've got literally MMs of them" - and the Periodic Table. Well he is, by his own admission, a nerdy archaeology and anthropology graduate.
He tells an autobiographical story, about growing up obsessed with hip-hop, his student drinking and his now ended relationship with his first serious girlfriend. There's a lengthy anecdote about a disastrous trip to Paris, which was supposed to be romantic yet was anything but, and while it may not have been the most productive segment of the show jokes-wise, it shone an agreeable light on the man rather than the entertainer.
Turner ends the show with a very fine improvised rap, which rounds off an accomplished debut by a super-talented wordsmith.
Chris Turner is at Pleasance Courtyard until 25 August
BEASTS: Solo, Pleasance Courtyard ****
BEASTS - Owen Roberts, James McNicholas and Ciaran Dowd (left to right in picture) - are a sketch group whose characters are, respectively, a rubbish magician, a poncey playwright and a frustrated burlesque dancer; the set-up of this show is that the trio have split up, but the space has been booked so each thought they would use the hour to stage their own solo show.
It's a neat device, which means the three performers weave in and out of each other's stories and the tension mounts as they try to outdo each other and then sabotage the others' sets. BEASTS know how long to milk a running gag - "Ian, the one-eyed man" - and get great fun out of mocking McNicholas's oh-so-serious biography of Nelson Mandela, complete with inappropriate musical backing.
Directed at pace by Pappy's Tom Parry, this is an hour packed with gags both verbal and visual, a brilliant payoff to end the show, and is huge fun.
BEASTS are at Pleasance Courtyard until 25 August
Angela Barnes: You Can't Take it With You, Pleasance Courtyard ****
Angela Barnes has reached the age, she says, where most of her friends are either newly married or new parents and expect her to babysit for free. Her material is at first old territory about being single and childfree in her mid-thirties, but she gives much of this a fresh twist with acerbic one-liners - "At 37 a walk of shame is a parade of triumph for me." It's when she gets on to the subject of her late father that the show really takes fire, however..
He was a sex-shop owner, a naturist and - she discovered after his death - a very keen swinger. Cleverly she doesn't make him the entire focus, but weaves tales about him into her life today, to show how he is responsible for much of who she is. She uses a box of favourite things, which all prompt a memory or an anecdote, to give a narrative structure to the show and - unusually for one dedicated to and ostensibly about a dead parent - Barnes never descends into self-pity or mawkish memory. Rather, she says carpe diem - just as her dad did - and goes for it.
This is a heartwarming show and Barnes - punchy and immensely likeable - keeps the gags coming.
Angela Barnes is at Pleasance Courtyard until 24 August
Show Pony, Just the Tonic ***
This hour is as daft as they come, as double act LetLuce - Letty Butler and Lucy Pearman (pictured by Steve Ullathorne) - weave a surreal tale of equine madness involving a pink panto horse, a mini-me My Pony, Seb Coe, Ian McShane and an extended fart joke. Oh, and some audience participation as well.
The twosome are a classic straight guy/fall guy combo, with Butler as the po-faced head of the horse, called Eamon, and Pearman at the back end and the instigator of mayhem - and indeed the originator of the enormous fart, which Butler is forced to apologise for repeatedly as it ruins his chance of Olympic glory in front of Coe.
The utterly mad story takes us from Ireland to Arabia and beyond as Eamon strives to fulfil his dressage dream and the pair play Irish nuns, a circus mouse (where McShane is the ringmaster) and the King of Sudan, with Coe being played by some poor sap from the audience - who supplied his own horsey puns during the performance I saw, womanfully and nicely batted off by Pearman and Butler.
The show is rough around the edges and has weak moments (not to mention a shortage of killer lines) but LetLuce have real appeal and this is an enjoyable hour.
Show Pony are at Just the Tonic @ The Mash House until 24 August
Turner is, by his own admission, a nerdy archaeology and anthropology graduate
Explore topics
Share this article