Polar Bear, XOYO |

reviews, news & interviews
Polar Bear, XOYO
Polar Bear, XOYO
Acclaimed post-jazz band launch In Each And Every One at XOYO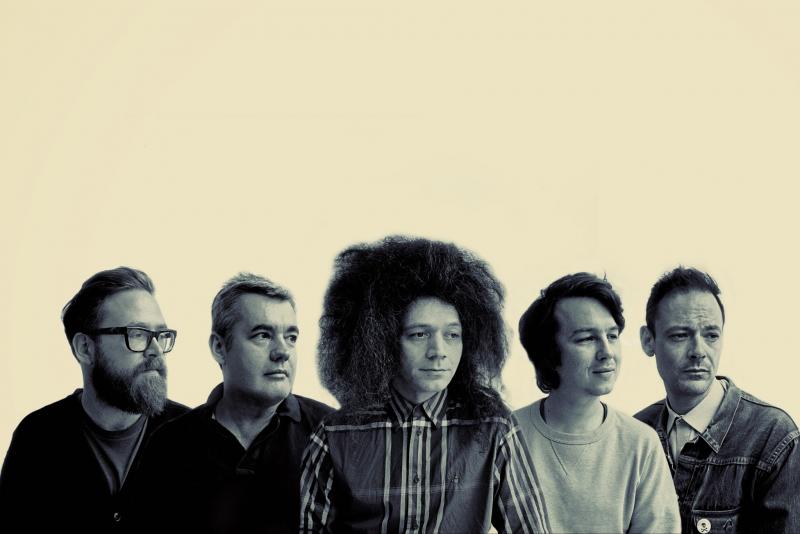 Polar Bear: is their music what XOYO audiences want?
"The most influential band of the last ten years. Period," said Jez Nelson, of BBC Radio 3's Jazz On 3, announcing Polar Bear to the XOYO audience last night. It's difficult to live up to an introduction like that, especially when the band wanted the audience to focus on their new album, which was launched that night.
They gave a typically committed and masterful performance of their well-received new album,
In Each And Every One
, which drummer, bandleader and composer Seb Rochford introduced with his trademark bashful charm.
The playlist followed the order of the album quite closely, beginning with "Open See", and ending with "Life and Life", with an encore of "Maliana". A section of the band's 10" vinyl release last autumn was the only piece not from the new disc. Fans of live music would have been reassured to know that it took the band longer to play seven tracks live than 11 on the CD. This demonstrates the freedom and skill with which they developed and improvised on the recorded versions of the same pieces.
It was, however, also noticeable that the tracks played were generally the more lyrical, melodic ones. "Be Free" was especially effective, as its meditative yet questing mood resolves into a joyous slice of melody. Others, such as "Lost in Death" parts 1&2, remained in that state of reflective absorption throughout. The fact that these were then extended by several minutes each over the recorded versions, without the balance of the spikier album tracks such as "WW", made the mood relaxed and ruminative to the point of hypnosis. XOYO is in many respects an excellent venue for Polar Bear's music, which needs a space intimate enough to hear the crucial details, but large enough to move, and soak up the crowd vibe. But the audience, to begin with warmly receptive, became a trifle restless by the end of the second set. Even the fans in this temple of hipsterdom wanted a moveable groove, and more tunes.
This is music of rare originality. Rochford has blended some of the most enduring and important features of jazz, such as the improvisation, rhythmic complexity, and assimilated into them Leafcutter John's infinitely varied electronic sounds. The infrequency of their live appearances guarantees Polar Bear a full house when they do come out. But rather than being a band for XOYO, influence or no influence, the band's natural audience - ironically for their generic billing as a 'post-jazz' outfit - probably remains in the jazz club
The mood was relaxed and ruminative to the point of hypnosis
rating
Share this article