Derek Jarman: Pandemonium, Somerset House |

reviews, news & interviews
Derek Jarman: Pandemonium, Somerset House
Derek Jarman: Pandemonium, Somerset House
Marking the 20th anniversary of the film-maker's death, this exhibition whets one's appetite
Tilda Swinton in Derek Jarman's 'The Last of England', 1987
It is 20 year since Derek Jarman died of an AIDs-related illness. To commemorate the event King's College London, where he studied English and History, is staging Pandemonium – an exhibition, a symposium, a 24-hour installation in the ornate chapel and coach trips to Prospect Cottage in Dungeness where Jarman retreated after discovering he was HIV positive and created an idiosyncratic desert garden in the shingle.
The earliest exhibit is a cubist self-portrait dating from 1960, the year he entered King's College aged 18. He won a prize for it in the University of London Union Art Competition; he also became art director of the student magazine Lucifer, but neither event gives King's the right to stake a claim in Jarman's future success.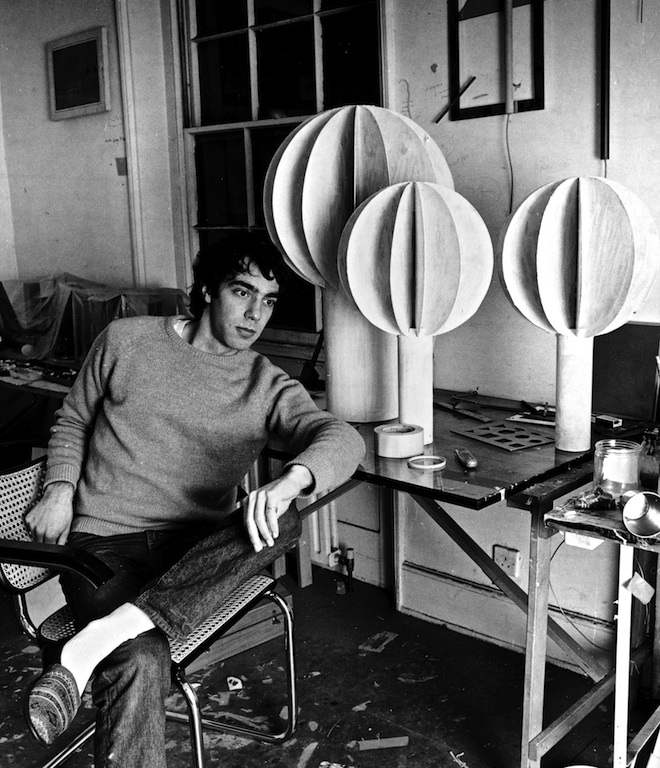 The coup must be irritating for the Slade School of Art, which can surely claim far greater influence on the career of the man best known for cult films like Jubilee (1977), featuring Jordan and Toyah Wilcox and dubbed the first punk movie, and Caravaggio (1986) starring Tilda Swinton, in which paintings by the Italian master of chiaroscuro are re-created as living tableau bathed in richly emotive lighting.
I remember Jarman (pictured above right © Ray Dean) flouncing in and out of the Slade's Theatre Design Department in a black cape and large black hat. His first commission – to design the sets for Frederick Ashton's production for the Royal Ballet of Jazz Calendar starring Rudolf Nureyev – came a few months after he graduated from the Slade in 1967. His minimalist designs featured a shimmering ball and two pyramids, one made of perspex, the other from pearlescent sequins. His break into film design came three years later with Ken Russell's The Devils and it wasn't long before he began making his own movies.
The exhibition focuses mainly on the early super 8 films such as Death Dance (1973). One after another, four naked young men are claimed by death; they fall to the ground where they lie until their bodies dissolve into dust. This monochrome elegy to youth is a remarkably prescient observation on the brevity of life and perhaps because of its DIY ethos – death is a friend draped in a sheet and wearing a skull mask – it is strangely affecting. (Pictured below: Burning the Pyramids (Art of Mirrors), 1970-73 © LUMA Foundation)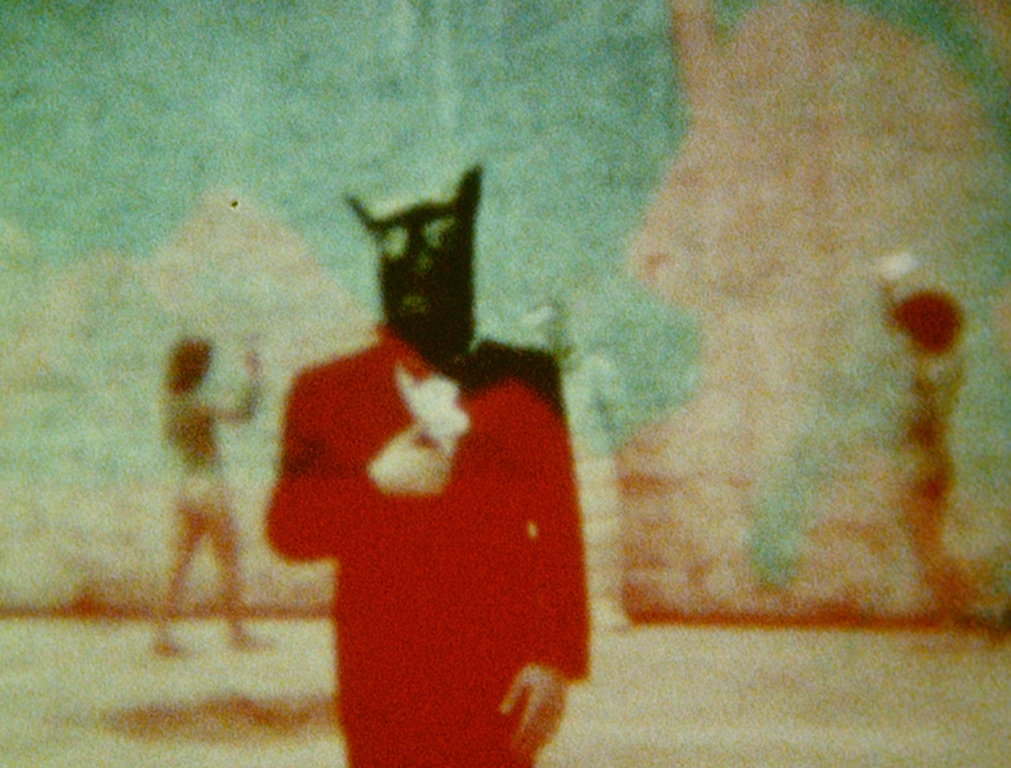 Garden of Luxor (1973) is a dream-like collage of evocative images. Close-ups of a young man's mouth are overlaid with glimpses of Egyptian pyramids, the Sphinx, a garden in Luxor, galloping warriors and a reclining pharoah. Red filters create an over-heated air of decadent sensuality and transform dense foliage into veils of patterning resembling red blood corpuscles.
In the mid 1970s Jarman lived and worked in Butler's Wharf, a derelict warehouse overlooking the Thames where Andrew Logan staged The Alternative Miss World Competition, a gloriously camp jamboree that gained national notoriety and, in 1975, was won by Jarman dressed as Miss Crepe Suzette (pictured below left © Ray Dean). Shot in colour and black and white, Studio Bankside (1970-72) is a film diary recording life in a previous warehouse space. Footage of Jarman and his friends is interspersed with shots of studio clobber, flowers and the river; it would be little more than a visual list if it weren't for the image of a bright orange light filament repeated like a punctuation mark throughout the footage.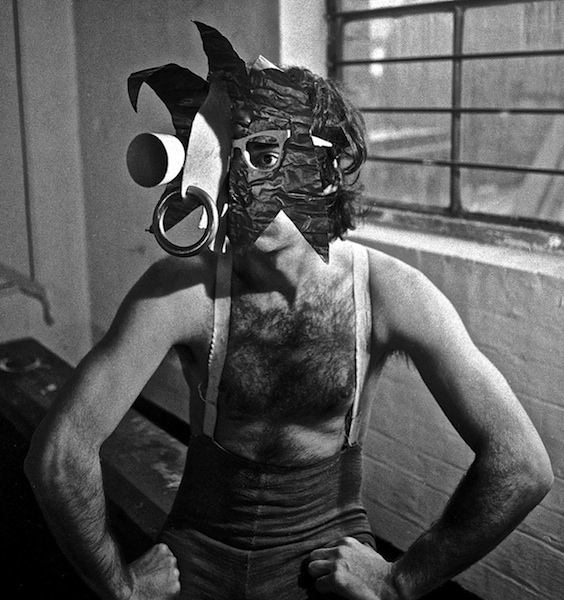 The Last of England (1987) (main picture), which many regard as Jarman's best film, will be screened on 6 March. Meanwhile, though, you can see it as an installation projected simultaneously onto five screens. It might seem like heresy to divvy up a feature length film in this way, but since unrelated sequences shot beside the Thames are intercut with found footage – including his parents' home movies, Indian troops on parade, RAF planes taking off on bombing raids and aerial shots of the Maze Prison in Northern Ireland – this added dislocation follows in the sprit of the original.
Tilda Swinton poses for wedding photographs with her ugly sister bridesmaids – two men in drag. But her bridal gown soon begins to feel more like a trap than an opportunity and in a glorious twilight sequence we watch as, in a swirling frenzy of despair, she tries to escape the stifling embrace of matrimony.
Other sections paint a dyspeptic view of a society in moral crisis. Drunken men couple orgiastically on a union flag; rough sleepers are rounded up by gun-toting louts and shot, while a Pan-like figure dressed in a tutu dances round the flickering flames of a fire burning in a dustbin.
The exhibition is like a taster that whets one's appetite for more. And more comes in the form of a continuous 24 hour screening of The Angelic Conversation (1985) in King's College chapel on Jarman's birthday (31 January) followed the next day by a symposium in which various specialists in mediaeval, film and queer studies, discuss the work.
Overleaf: watch Guy Lavender's interview with Derek Jarman
I remember Jarman flouncing in and out of the Slade's Theatre Design Department in a black cape and large black hat
Explore topics
Share this article