Count Arthur Strong, BBC Two |

reviews, news & interviews
Count Arthur Strong, BBC Two
Count Arthur Strong, BBC Two
Graham Linehan's latest venture brings an iconic radio character to the screen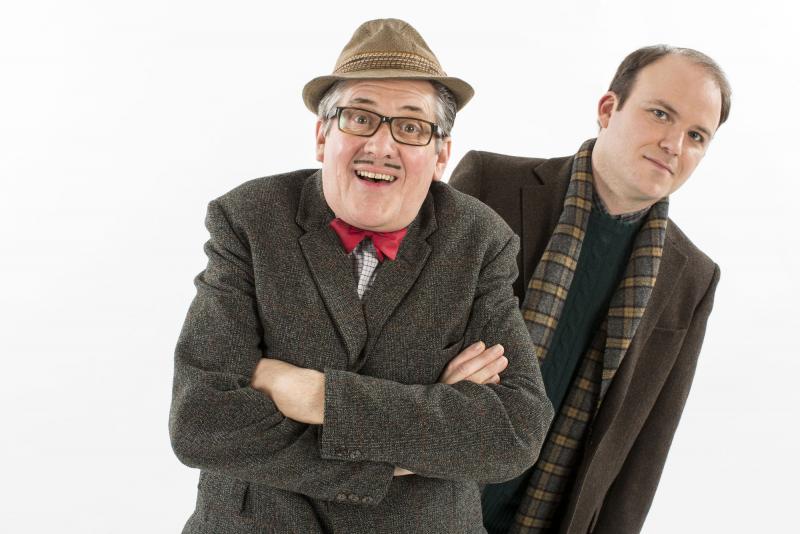 Steve Delaney is Count Arthur Strong and Rory Kinnear is his comic foil
Count Arthur Strong, the creation of Steve Delaney, is a bumbling, stumbling has-been variety turn and self-described thespian whose ego is inversely proportional to his talent. The character, a Harry Worth lookalike who mangles his words, became a cult hit at the Edinburgh Fringe and for several years Count Arthur Strong's Radio Show! ran on Radio 4.
On stage there was much slapstick humour and visual gags (most famously wearing a dinner jacket with the coat-hanger still attached), while on radio the Count's utter lack of verbal dexterity (a phrase he would surely mangle) was given full rein.
Now Delaney has teamed up with Graham Linehan (who also directed the first episode), creator of The IT Crowd and co-creator of Father Ted, to give the character a reboot in its transfer to television, in a sitcom format after a pilot - in which Delaney's character fronted a TV gameshow - was ditched.
In order to make Count Arthur work in the wider world he has to be put into a believable universe
Linehan and Delaney have filled out the Count's backstory and Rory Kinnear, a subtle and generous actor, plays his foil. Kinnear is Michael Baker, who is writing a book about his dead father, Max, Count Arthur's partner in a short-lived double act. Father and son were estranged and Michael meets Count Arthur to talk about the old days, which were never good on account of Max ditching him because he was hopelessly bad as a memory man who couldn't remember a thing.
Michael is as smug and deluded about his talent as Count Arthur is about his, saying he took The Daily Telegraph's description of his best-known book, "Museums: Their Conscience, Our Conscience" - "My attention to detail was bordering on the anal" - as a positive. As the series progresses, Michael has to spend way more time with Count Arthur than he had planned, and he is sucked into his world of misfits, mishearings and misunderstandings.
In order to make Count Arthur work in the wider world he has to be put into a believable universe, and much of the sit on this sitcom takes place in Count Arthur's local café, where an assortment of his oddball friends gather and which he visits every day. He drives the owner, Bulent, to distraction, even when ordering a cooked breakfast.
"I don't know why but the number one seems to be beckoning me today. With fried bread and baked beans."
"So number four?"
"Yes, you can do it that way as well."
Delaney and Linehan neatly set up the story, although the thing I loved about the radio show – Count Arthur's pomposity and irritation with life, in which an hilarious mix of malapropisms, Spoonerisms and downright idiocy would form a crescendo of confusion on his part - was noticeably absent here.
If that verbal play has been lost in translation (although only on the evidence of the first of six episodes), then at least Delaney is as good as ever, while Kinnear is an excellent straight man, neatly parlaying his character's meanness and vulnerability, and strong support is given by Chris Ryman as Bulent. But then any programme where Barry Cryer, a comedy god, does a guest turn (as an old mucker of Max Baker), is worth tuning in for.
Count Arthur Strong is on BBC Two on Mondays
Michael is as smug and deluded about his talent as Count Arthur is about his
rating
Share this article