Karl Hyde, Union Chapel Islington |

reviews, news & interviews
Karl Hyde, Union Chapel Islington
Karl Hyde, Union Chapel Islington
Can the stadium techno superstar achieve something more delicate?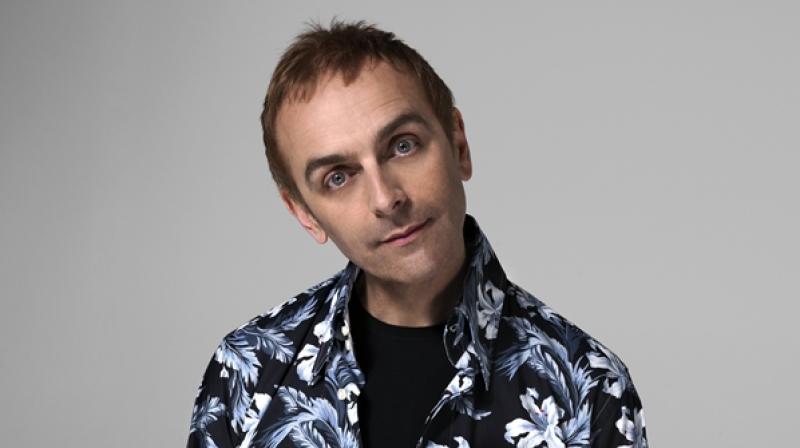 Karl Hyde: elegant
I have to admit I was That Hipster with Underworld: loved them circa 1991, stopped being intensely interested around the first album, diverged almost completely after "Born Slippy" went supernova circa 1995. It was wonderful the way that Karl Hyde bodged together torn up fragments of overheard conversations into his rave-dada lyrics to express the delirium of the rave era, but as the band's instrumental film soundtracks started to become the most interesting thing about them, perhaps foolishly I wrote him off as a one-trick pony, never again to repeat the inspiration of "Mmm Skyscraper I Love You" or "Cowgirl".
Consider me chastened, then, by his solo album Edgeland. The album is an exquisite 21st century singer-songwriter affair that mostly leaves thumping beats and high-speed babble behind for finely detailed electronic-acoustic structures. I loved it on first listen and have become a fan all over again more and more with each subsequent play – though I did wonder how it would come over live, particularly given the unforgiving acoustics of the Union Chapel which can turn any kind of over-embellishment in music into reverberating mud.
The audience shared Hyde's journey into the cultural-technological overload of international stardom
The setup consisted of two keyboard players, a bear-like bassist and Karl centre stage with guitar looking every inch the stadium electro-techno star that he is and rather significantly better than a 55 year old who's had brushes with death from alcoholism has any right to. They stood behind a large backdrop of Hyde's own typically stark monochrome art, with what looked like pieces of ragged, broken Japanese kanji characters looming over them, but as soon as the picture seemed to coalesce with the sound, it was instantly clear that this set was going to fit the surroundings just fine.
The elegance with which the instrumental parts wind around Edgeland's songs was frequently breathtaking – never more so than on the repeated songs from "Your Perfume Was the Best Thing" which were devoid of drum machines. Hyde moved, seemingly involuntarily, like that stadium star, his hip moves and illustrative hand gestures at their most extreme putting him somewhere between Bono and Gary Numan, but the the brilliance of the performance was tha,t like the ambition of the song structures, like his "meaningful" between-song patter, he wore it lightly and made it work.
The church surroundings brought out qualities of a lot of his songs that were, if not quite hymnal, then certainly devotional in their explorations of innocence and experience. Lines like "sometimes you don't know what you're getting 'til you're in love" and the Paul Simon-like "sweetly dropping expletives into conversation" hung in the air, the ageing ravers of the audience in reveries as they shared Hyde's journey into the cultural-technological overload of international stardom and back to the Thames estuary backwaters – the Edgelands of the title – of his birth. Reviving Underworld's 1993 "Dirty Epic" at the end, he reminded us that he'd always been capable of peculiarly moving lines like "sainted rhythms on the midnight train to Romford", and I found myself deeply moved, determined to re-assess his back catalogue and chastened once again.
Watch the video for "Cut Clouds"