CD: Anaïs Mitchell and Jefferson Hamer - Child Ballads |

reviews, news & interviews
CD: Anaïs Mitchell and Jefferson Hamer - Child Ballads
CD: Anaïs Mitchell and Jefferson Hamer - Child Ballads
The mother of all folk sources revisited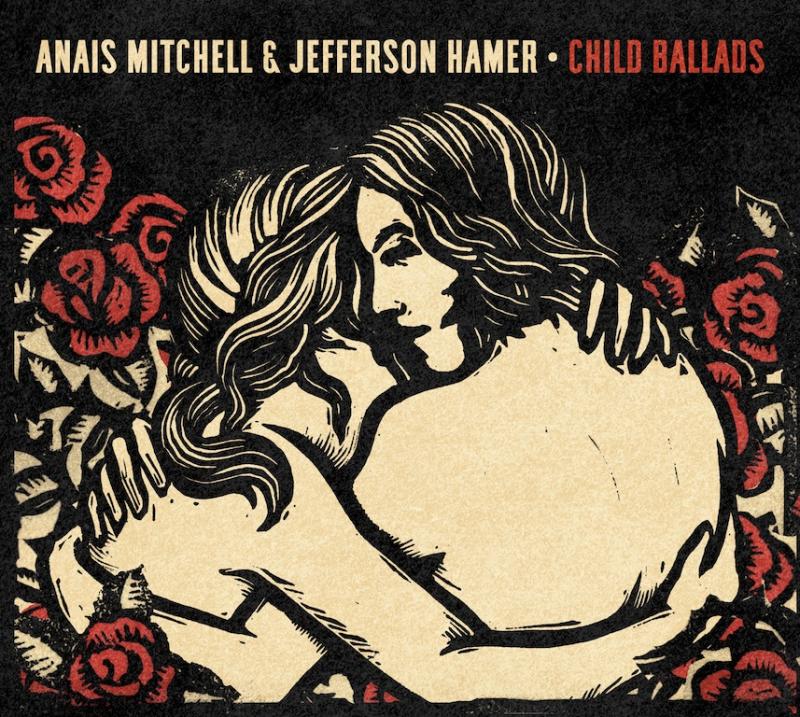 Artwork by Peter Nevins
Anaïs Mitchell is one of America's leading new folk singers, a protégée of Ani di Franco. She is a poet steeped in the archetypes of Greek mythology, old stories that she has evoked in a contemporary setting, not least in her re-telling of the Orpheus myth, Hadestown.
It is hardly surprising then that her latest album, made with Jefferson Hamer, should tap into the mother of all British American sources, the Child Ballads, a compendium of Scottish and English ballads, brought together in the 19th century by Francis James Child. These tales of love, death and sorcery are cousins of the Greek narratives, exploring as they do the depth of human experience, both light and dark. Songs such as "Sir Patrick Spens", "Geordie" and "Clyde Waters", included on this album, have provided over the years a great source of inspiration for musicians on both sides of the Atlantic, from Joan Baez and Bob Dylan to Anne Briggs, Martin Carthy and Fairport Convention.
For this concise collection, Mitchell and Hamer sing mostly in harmony, in a tone reminiscent of the Louvin Brothers' airy spirituality and the melancholy nostalgia of Gram Parsons and Emmylou Harris. Harmony singing is more than the sum of its parts, and when two voices blend as these do, the emotional power they communicate results from a combination of contrast and kinship. For these crystalline interpretations of the canon, Mitchell has toned down the occasionally mannered sweetness of her voice and Hamer softened his delivery. Although they don't seek to disguise their American accents, they both sound less "country" than in their solo recordings. On "Willie's Lady", one of the album's high points, the combined voices, tinged with an unearthly mix of tragedy and innocence, have a magical quality that enthralls.
The recording and production of the album – by Gary Paczosa, who has worked with Alison Krauss and Dolly Parton - is appropriately discrete, yet intimate. Violin and accordion are used sparingly and always to good effect. There is nothing groundbreaking about Child Ballads: that is hardly the purpose of a project that seeks to re-interpret folk masterpieces, not in the spirit of literal authenticity - for Anaïs Mitchell and Jefferson Hamer take liberties with the lyrics, as all their predecessors have done - but with a freshness that comes from bringing love and awe to works of abiding genius that merit perennial re-invention.
When two voices blend as these do, the emotional power they communicate results from a combination of contrast and kinship
rating
Explore topics
Share this article