Classical CDs Weekly: Bach, Dvořák, Gallay |

reviews, news & interviews
Classical CDs Weekly: Bach, Dvořák, Gallay
Classical CDs Weekly: Bach, Dvořák, Gallay
Solo works for cello and horn alongside two delectable symphonies
Saturday, 19 January 2013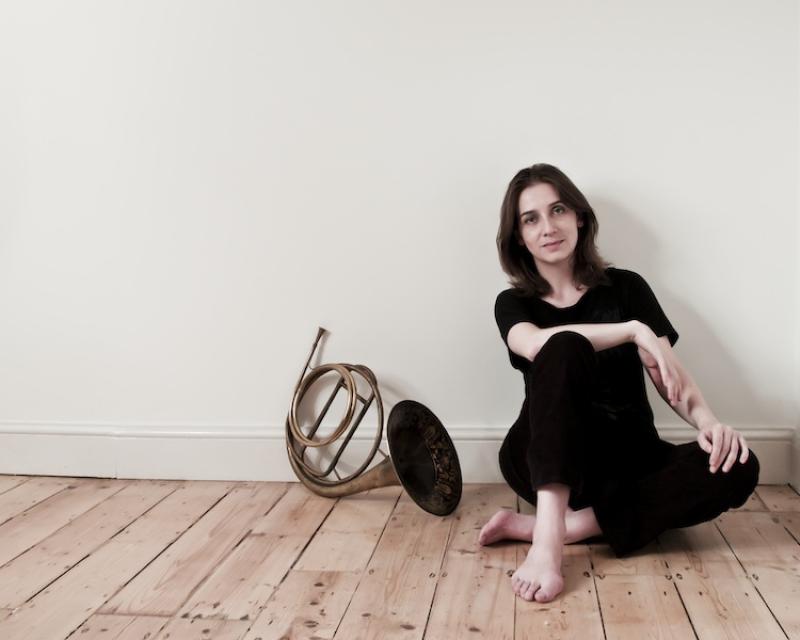 Anneke Scott takes a well-earned break from playing the unvalved horn
Bach: The Six Cello Suites Peter Wispelwey (Evil Penguin Records)
Bach' s Cello Suites remained stubbornly off-limits to me until I read Eric Siblin's affectionate, rambling book, The Cello Suites: In Search of a Baroque Masterpiece. I'm now a convert; after overdosing on thick orchestral sludge we all need a palate cleanser, and these six solo suites do the job beautifully. Like many, I got to know these works through Pierre Fournier's elegant 1960s cycle. You soon find yourself acquiring, imperceptibly, other sets. You won't get bored of hearing this music. Dutch cellist Peter Wispelwey's third recording was made to celebrate his 50th birthday, and it offers a glorious contrast. The playing is exquisite, and the combination of a warm, close-up recording and Wispelwey's's decision to tune his baroque cello to a lower pitch (A=392) gives the suites an appealing, earthy gruffness.The point is made forcefully in the accompanying DVD, where the charismatic, enthusiastic Wispelwey shows us how differently the same passages can sound when pitched differently.
This is the best "making-of" DVD I've seen – scholarly, entertaining and visually appealing. It also makes one wish that the Oxford live performances which accompanied these CDs could be issued in some form. Wispelwey's approach makes for compelling listening. In his words, with looser, thicker strings, "their speech is even more characterful… having removed myself from the comfort and smoothness of the modern cello gave the sensation of entering rooms that I hadn't been in before." There's a daring expressiveness on display, along with several tempo choices which might alarm traditionalists. They should watch the DVD first, and all will make sense. Sound and production are excellent. The record label, charmingly if inexplicably, is called Evil Penguin.
Watch Peter Wispelwey play Bach: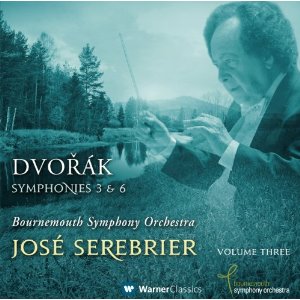 Dvořák: Symphonies 3 and 6 Bournemouth Symphony Orchestra/José Serebrier (Warner)
José Serebrier's Dvořák cycle hasn't disappointed so far. These two symphonies are seldom heard in concert, and the competition on CD is consequently less fierce. Their prevailing sunniness can seem disquieting – most of the weighty late-romantic symphonies are grand statements in minor keys. Dvořák's Sixth is a large-scale work in unruffled D major. It begins in beguiling fashion, with rising fourths in low strings launching music which swings with unforced elegance. Serebrier keeps the triple time rhythms buoyant and alert, never letting the textures muddy. This is seriously lovely stuff – a radiant Adagio is followed by a Scherzo which couldn't come from the pen of any other composer, and a Finale which wraps things up in brassy style. The orchestral playing is beyond reproach – limpid wind solos and plenty of warmth in the lower string sound.
Dvořák's 3rd is rarer still, a three-movement work in E flat, starting with another triple time movement. Its catchiest thematic idea is disarmingly bare, a simple descending scalic figure manipulated, rescored, reharmonised in all manner of ways, recalling Brahms. The middle movement's loud climax, all brass chorales and swirling harp, suggests Das Rheingold, while always sounding like Dvořák. We all enjoy discovering music we've not heard by composers we're fond of, and there's so much more to Dvořák than the New World Symphony and the Cello Concerto, good though they are. This is very, very impressive.
Préludes, Caprices, Fantaisies – Concerts Cachés – Solo works for horn by Jacques-Françoise Gallay Anneke Scott (natural horn) (Resonus)
Jacques-Françoise Gallay was born in Perpignan in 1795. Precociously gifted as a horn player, he got his first professional job as a teenager and eventually enrolled at the Paris Conservatoire aged 24 to study both horn and composition. His reputation soon spread; Rossini wrote music for him and Berlioz was a fan. Valved horns were starting to appear in Germany, but Gallay remained loyal to the hand horn, later composing scores of solo works for the instrument. The instrument's pitch is determined by the length of the crook inserted; Gallay never specified which keys he required, leaving it to the discretion of the performer.
Playing these pieces on a modern instrument is difficult enough. Hearing them performed with this much panache on an unvalved horn built in 1823 is astonishing. Anneke Scott's playing is bold and dramatic, Gallay's theatrical background reflected in the music's swagger. These short pieces are essentially technical studies, but they're consistently entertaining. Wisely, Scott doesn't attempt to minimise the difference between the horn's pinched, nasal stopped notes and the breezy natural harmonics, making the instrument sound much more natural, much more human. The faster moments are incendiary – I'm addicted to the flamboyant opening flourish of the fourth of Gallay's Douze Grands Caprices. Scott has sequenced these short works neatly, and several of the slower, more reflective Préludes provide relief from the pyrotechnics. It's wonderful – and appears on the Resonus label, which means that it's a download only. But it's reasonably priced, brilliantly recorded and comes with an excellent sleeve note.
Wispelwey's's decision to tune his baroque cello to a lower pitch gives his Bach an appealing, earthy gruffness
Explore topics
Share this article