Band of Horses, Hammersmith Apollo |

reviews, news & interviews
Band of Horses, Hammersmith Apollo
Band of Horses, Hammersmith Apollo
Hard working Southern charmers strike gold on this tour
Wednesday, 21 November 2012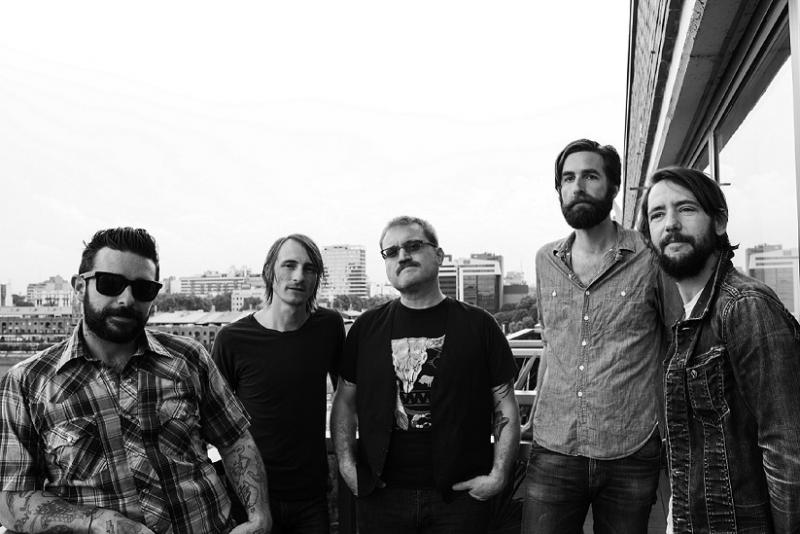 Band of Horses: beards, tattoos and a 'Weed Party'
Even their name, Band of Horses, conjures up something exotic. The Carolina five-piece's lyrics may occasionally veer towards the angsty but their sound is firmly anchored in their sumptuous sweeping Americana. It earned their last album, Infinite Arms, a Grammy nomination. This year's Mirage Rock takes that formula and shakes it up with a handful of grit.
Last week's Later with Jools Holland was a taster of the new live show. The band's tweets indicated Jimmy Page was impressed. Last night singer Ben Bridwell came out on stage in a denim shirt and baseball cap looking like a trucker and announced he and the band were determined to make this a fitting end to the tour even if it was only a Tuesday. He looked around: "uh, it is a Tuesday, right?"
The band attacked the tracks with reckless abandon and wild enthusiasm
But it wasn't just a fitting end to their tour; it was one of the standout gigs of 2012. It also often felt like a road trip. Behind the band images and videos projected onto a vast screen depicted mountains, cities, roads, shacks, deserts, lakes and owls. With lyrics that were hard to hear these had the effect of transporting you across the wilds and heartlands of America. Bridwell played a charming and enthusiastic guide. In fact, if he hadn't sung so well, you might have thought he was on something. He wore a fixed, goofy smile and his thick Southern accent and clear tenor voice moved easily through country, Southern rock and Indie folk.
The stage was simply set. In front of Creighton Barrett's drums stood lanky Bridwell and hairy Tyler Ramsey on guitar. To their left was the rangy Bill Reynolds and to his left the slightly more comfortably built keyboardist/guitar player Ryan Monroe. Monroe might not have looked as athletic as the others but, from the moment he threw his guitar over his head for his roadie to catch, he showed he was the most energetic.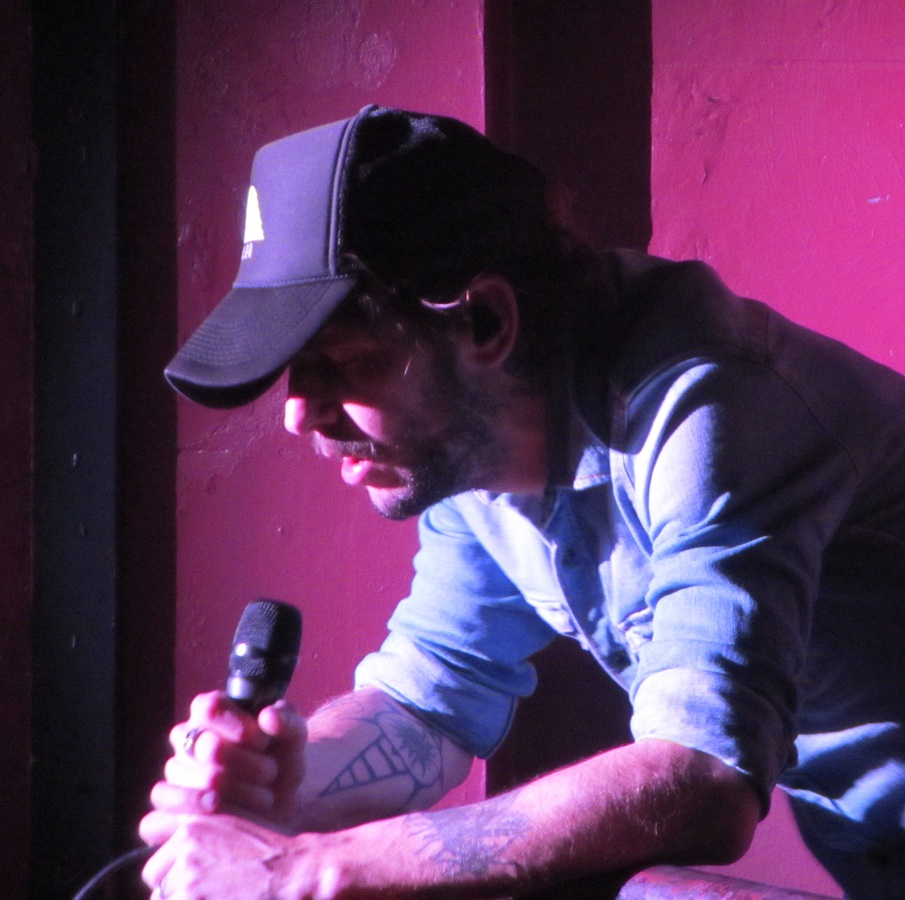 Other than for the disappointingly muffled "Heartbreak on the 101" the sound was exemplary. The songs were culled evenly from all four albums. Seven out of 25 came from the new one. As expected most were heavy with Eagles-style harmonies, but were also generally heavier than their studio counterparts. Particularly so on some of the new ones: "Electric Music", "Knock Knock" and "Feud" strayed into Kings of Leon territory.
The band attacked the tracks with reckless abandon and wild enthusiasm. Added to the sense of being present at the "Weed Party" they'd sung about half way through was a deeper sense of place and imagination. It made the night really something special. How odd then that the crowd took so long to warm up. Especially as, as early as the third song, "Compliments", Bridwell had actually wandered through them. But, until right at the end, appreciation seemed to be limited to nodding and smiling. Maybe they were just being very British. Or maybe Bridwell had predicted it: it was something to do with it being a Tuesday.
Maybe that would explain why some left before the encore to get quickly to the tube. For their benefit this is what happened: Bridwell and Ramsey came back not to the stage but to the balcony (pictured above) and performed spellbinding unplugged versions of "Evening Kitchen" and "No-one's Gonna Love You". They then joined the band for a rousing finale of "Funeral". Just as they were about to walk off, they broke into an impromptu cover of an old soul song, "Am I a Good Man?" As I left I heard one fan say, "that was the best 20 quid I've spent all year." Quite.
It wasn't just it a fitting end to their tour; it was one of the standout gigs of 2012
rating
Share this article