Keep the Lights On |

reviews, news & interviews
Keep the Lights On
Keep the Lights On
Love is a drug in a sensitive New York gay relationship story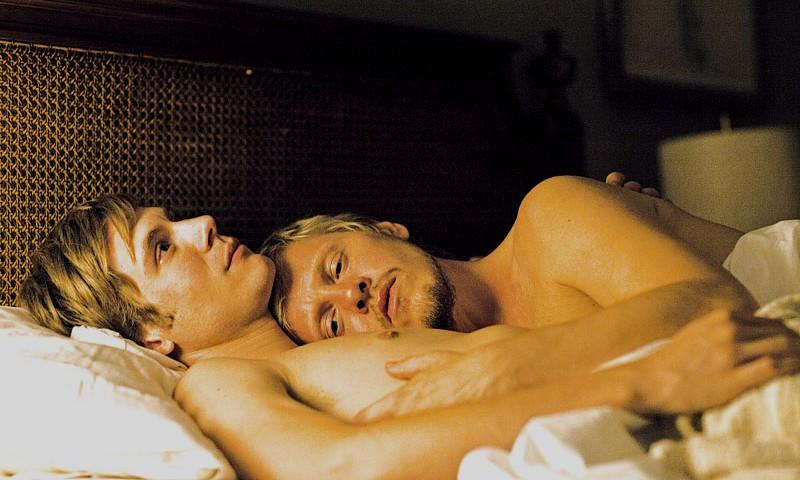 Someone to hold, someone to be held by: Paul and Erik, not yet in darknessin 'Keep The Lights On'
American indie director Ira Sachs's last film was Married Life, and he returns to similar territory in Keep the Lights On, which could just as easily be titled Scenes from a Relationship. Episodes over the decade from 1998 onwards tell the story of the coming together - and falling apart - of a New York gay relationship, one that Sachs has said draws on his own life.
Sachs is writing implicitly from the point of view of his character, Erik, a blond, slightly gap-toothed and emotionally open Dane (Thure Lindhardt) who's floating happily in Big Apple life. The film's title doesn't refer to bedroom behaviour, I think, but instead to Erik's attempts to create a home-beacon to which his troubled partner Paul (Zachary Booth) can return regardless.
If drugs are part of the couple's comfortable bohemian lifestyle, so is sex
Paul's trouble is acute - the crack addiction that, repeated trips to rehab aside, threatens his love and indeed life. Fiction comes close to fact here: not only is Erik a filmmaker like Sachs, but the director's real-life ex-partner, Bill Clegg, has penned his own memoir of the time Portrait of an Addict as a Young Man.
If drugs are part of the couple's comfortable bohemian lifestyle, so is sex. We first see Erik playing the sex phonelines, but the encounters that follow show him with a vulnerability - one-off partners either already have boyfriends, while the first time he meets Paul, a publishing lawyer whose closet door is still ajar, the latter says he has a girlfriend. Erik is socially and professionally well-gounded, but several steps ahead on the commitment front.
The two eventually move in together, with much to be happy about, but Erik, "the more loving one", is all too prepared to disregard what's really going on with his partner's "secret". First Paul abandons dinners with friends, then starts vanishing for weekends at a time. He misses a trip to the Berlin film festival, where Erik's latest documentary has won an award, and switches his phone off for weeks. Erik comes home to an empty apartment, and desperation.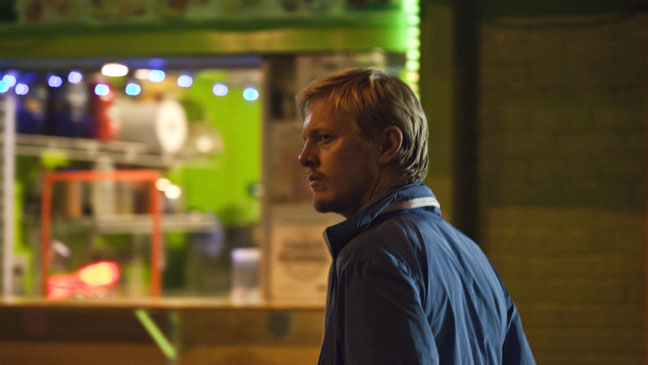 Downs and ups duly follow – the first ultimatum that sends Paul to rehab, a later happy Christmas the couple share with friends, lovers' tiffs; the hope remains among all who surround them that something better may prevail. Paul, aware of his own beauty and with a certain callowness of character, may be dependent on substances, but Erik can't escape behaviour patterns that hold him no less firmly.
Such darker strands aside, Keep the Lights On is a loving film - almost "post-gay" because we're engaging with characters who are defined by much more than their sexuality (hints of last year's British film Weekend); it's a generation for which AIDS, though still in the air, no longer dominates now that treatments are available. It says much about the warmth of a group of overlapping friends, and the sheer melting-pot character of New York itself, tenderly shot here in 16 mm by Greek cinematographer Thimios Bakatakis (Dogtooth, Attenberg), especially strong in street exteriors (Erik roams the city, pictured above right).
Keep the Lights On has a lovely sense of place, while Sachs alludes to New York gay life in earlier generations (when it was indeed a sub-culture): Erik's documentary is about Avery Willard, the activist and photographer of the mid-century whose subjects ranged from theatre to the male body. Another such presence comes in a soundtrack by (Charles) Arthur Russell, its final number his classic "This Is How We Walk on the Moon"; Erik walks away into the crowds to Russell's line, "every step is moving me up". It's a brilliant closing mood touch, that nudges this small - in the best sense - film towards excellence.
Keep the Lights On is on limited release from 2 November