Greg Davies, touring |

reviews, news & interviews
Greg Davies, touring
Greg Davies, touring
Super-sized comic proves thoroughly capable of dragging a crowd into his world
Saturday, 13 October 2012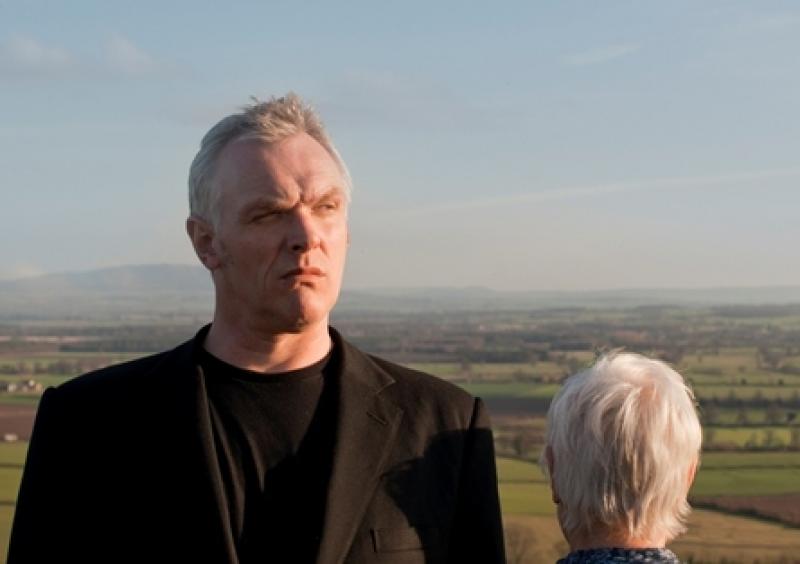 Greg Davies and the back of his mum's head
Greg Davies strolls onstage to the sound of Fatboy Slim's remix of Wildchild's "Renegade Master", the "44 year old renegade master," as he drily observes. From there he initially dwells on middle age and the way his stomach has expanded. His manner is so genial that his gigantic size - 6'8" – is not especially immediate or imposing. Clad in jeans and a black T-shirt he achieves the rare feat, throughout the 90-minute set, of being likeable and funny without ever utilising viciousness.
The show he's now touring is called
The Back of My Mum's Head
and we're soon into why – primarily because of the multiple aspects of his behaviour from youth to the present day that his mum does not consider "normal". He produces a flip-chart on which he lists the themes he'll be discussing during the show, ranging from "Audience Interaction" to "Discrediting Children".
He performs a script based on the time he rang his mother to tell her he was performing in Singapore
One of the themes is "Soundscaping" which turns out to be a countdown of his favourite curious unlikely noises people have made, all with a tale attached. Between each one we're supposed to sing the countdown music from Top of the Pops which we do with increasing enthusiasm as he makes the idea bloom. For the record, of the five, the sound effect for his "single puff/single clap" fart in Spain after subsisting on a diet of meat and cheese is the biggest hit with the Brighton crowd.
Davies only once brings up his most famous television role, as the teacher Mr Gilbert in The Inbetweeners, at an apposite and climactic point during a series of observations regarding shockingly incongruous lines that pop out of people's mouth unbidden in extreme situations. This leads on from his commentary about what harsh creatures children are, something he undoubtedly had time to observe during his decade as a teacher.
The show returns often to his mother and towards the end, with roles played by audience members, he performs a script based on the time he rang his mother to tell her he was performing in Singapore and her response, which took in parasitic fish and genitalia, alongside his assurances that their conversation would never end up as part of his stage act. By this time his engaging but conversational manner has swept us along and he performs his concluding number, a wonderfully overblown epic song about Bonzai trees strummed on a miniature guitar. Davies hauls the audience into a series of preposterous cod-new age conceits that move the song and the evening into the realms of the cosmically ridiculous. It is his show's high point and on it he rightly concludes, promising no encore (although he cannot resist popping round the curtain as we all troop out after the lights are up to jovially mock us for taking his statement at face value).
The Back of My Mum's Head is on tour until 14 December
He achieves the rare feat of being likeable and funny without ever utilising viciousness
rating
Explore topics
Share this article