James Yorkston, Oran Mor, Glasgow |

reviews, news & interviews
James Yorkston, Oran Mor, Glasgow
James Yorkston, Oran Mor, Glasgow
An intimate take on some well-worn songs from the Fife songwriter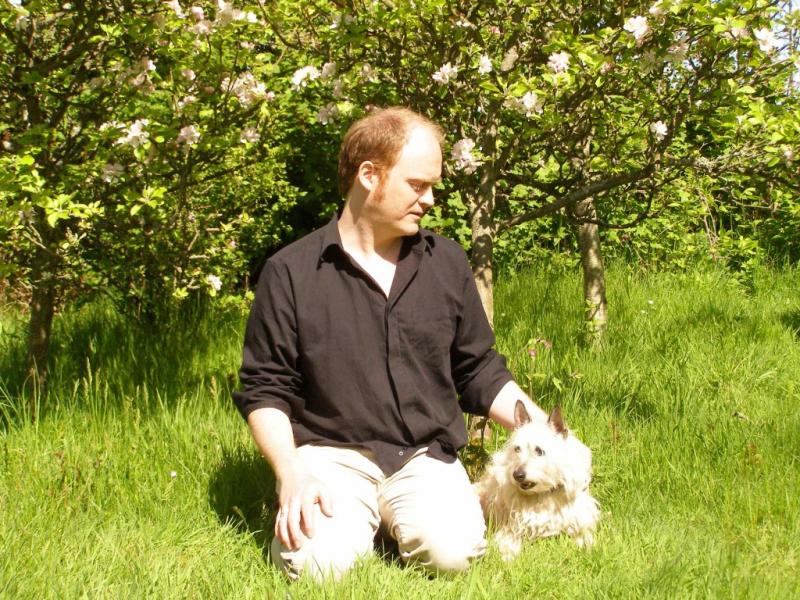 He Spies Dogs: James Yorkston
"Before I met James Yorkston, I used to write songs that had choruses in them - and here's one of them." Irish folk-inspired singer-songwriter Seamus Fogarty may be one of the newer additions to the legendary Fence Records label from which Yorkston sprang, but at the end of a clutch of dates on which the more established artist performed his 2002 debut Moving Up Country in its entirety he certainly isn't over-awed.
And nor he should be. Yorkston's emergence from the crowd to provide some harmonies for one of his protege's earlier songs - one of the ones with a chorus, and a smart and foul-mouthed one-man barroom band jam it was too - was a surprise to everybody, cutting an unassuming figure in salmon-coloured jeans and a baseball cap and armed with little more than an acoustic guitar and a great line in wicked stage banter.
Yorkston himself greeted every song like an old friend - old friends that he had, he claimed, been 'practising enough'
Although some of the shows on this anniversary tour have featured Yorkston's band, the Athletes, Glasgow was instead treated to an intimate solo show which saw these beautiful songs stripped to their purest form. Despite their obvious folk-inspired roots the songs we were here to celebrate last night, as Fogarty hinted, tended to shy away from traditional structure. Yorkston's writing is both lucid and meandering, weaving tales from the road and the landscape of his native Fife with subtle religious imagery and a wry take on relationships into songs that regularly tip the five- or seven-minute mark. It is a testament to the strength of the writing that, 10 ten years on from the album's release, Moving Up Country sounds as fresh as ever performed track-by-track; a lovesong to the long player.
Yorkston himself greeted every song like an old friend - old friends that he had, he claimed, been "practising enough". "In a way these shows are easy because you don't have a setlist - but at the same time they're tough, because you don't have a setlist," he explained. "What if all you want is to play some Status Quo?" A new album, his first since 2008, is due later this year and is, he claimed, his "best yet". He plays it to send his kids to sleep in the car, he said, but they go to sleep "joyously".
(Incidentally, the hint of a Status Quo cover was not nearly Yorkston's most bizarre between-songs aside. That award must surely go to his Jubilee-themed tale of the time he met the Queen - a "nice wee wifey right enough", apparently, if a bit too keen that her loyal subjects buy themselves new boats no matter what their wives may think.)
For all the meandering nature of his compositions that joyfulness - playfulness, even - is at the heart of much of Yorkston's early work too, particularly on the album's title track, the bouncy "Cheating the Game" and frenetic "I Spy Dogs". Although the basement of a picturesque converted church was an appropriate setting for such an intimate performance, some songs secretly begged for a little more appreciation than a sneaky chair-bound wiggle of the hips. He gets booked to play a lot of churches, he said. When his father (whose seventy-first birthday it was last night, apparently) asks whether he has been recently he can truthfully reply "aye, probably more often than you".
It was a shame that more of those sneaky hip-wigglers didn't make it for the venue's ridiculously early doors, missing a set from Two Wings, one of Glasgow's current best-kept under-the-radar secrets. Having previously only caught them in an acoustic format I was surprised by the heaviness of their full-band sound, which combined woozy southern grooves and psychedelic influences with gorgeous harmonies and Hanna Tuulikki's curious, Joanna Newsom-esque quiver. If their chaotic finish - a full-on Hendrix-style freak-out, with Tuulikki's voice turning into a ghostly howl that filled the room to the rafters - was anything to go by then great things beckon.
Watch Yorkston perform "Tender to the Blues" from the album live in London last year
Yorkston's writing is both lucid and meandering, weaving tales from the road and the landscape of his native Fife
rating
Share this article