Classical CDs Weekly: Massenet, David Russell, Weinberg |

reviews, news & interviews
Classical CDs Weekly: Massenet, David Russell, Weinberg
Classical CDs Weekly: Massenet, David Russell, Weinberg
Romantic opera, Soviet orchestral music and a seductive guitar recital
Scottish guitarist David Russell goes baroque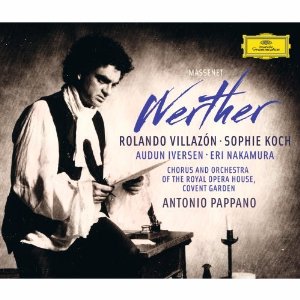 Massenet: Werther Rolando Villazón, Sophie Koch, Orchestra of the Royal Opera House/Antonio Pappano (DG)
Massenet's Goethe adaptation needs a lot of love to make it convince as a drama. Fortunately this live Covent Garden performance, taped last May, has Antonio Pappano at the helm. There's no one better at glossing over the piece's longueurs. You need someone who can make you forget Werther's clunkiness, its occasional risible moments. I can never maintain a straight face in Act 3 when Charlotte learns of Werther's fateful message: " I am leaving on a lengthy journey. Will you lend me your pistols?" Rolando Villazón plays the unfortunate hero. The voice isn't as alluring as it was. But it's still commanding, and Villazón does make make Werther a credible protagonist. He's more than matched by Sophie Koch's Charlotte, able to imply so much depth of feeling with the slightest of vocal gestures. Villazón's performance can't help feeling slightly hammy by comparison.
No, buy this set for the white-hot orchestral playing. Brief orchestral interludes erupt with colour under Pappano and the score's fruitier outbursts are incandescent, a good example being Werther's declaration of love near the close of Act 1. Massenet's deftly orchestrated music is always interesting enough to hold one's attention. So much depends on the two leads that it's easy to overlook the supporting cast. Stuart Patterson and Darren Jeffrey don't irritate as Schmidt and Johann, and Eri Nakamura is vibrant as Charlotte's sister Sophie. The stage and audience noise add the right level of ambience without becoming intrusive. Good notes and a full libretto.
Pappano and Villazón discuss Werther
Weinberg: Cello Concerto, Symphony no 20 Gothenburg Symphony Orchestra/Thord Svedlund, with Claes Gunnarson (Cello) (Chandos)
Very, very occasionally you come across unknown pieces of music which have an instant, overwhelming physical impact. You want to pick them up and hug them, before discreetly introducing them to trusted friends. Mieczysław Weinberg's 1948 Cello Concerto is one of those works, an understated jewel. This composer's star is finally in the ascendant. The operas The Passenger and The Portrait have been performed in the UK, and this most elusive of 20th-century composers is beginning to emerge from the shadow of his mentor Shostakovich. The opening Adagio of the concerto is a stunner, an effortless, lyrical outpouring which has haunted me for weeks. The three subsequent movements are almost as good; a Spanish-inflected moderato, a folky scherzo and a wonderful, valedictory finale which could make a sensitive listener sob. It's supremely performed by Claes Gunnarson.
The coupling is a tougher sell; Weinberg's Symphony No 20 is pitch black and macabre, the melancholy tone lightened by occasional glimpses of dark humour. The ageing composer wrote on the manuscript, "With the help of God I may yet manage to write this one. But I don't believe so." Sparely scored, it's oddly affecting if ultimately depressing, the C major coda grey and sardonic rather than triumphant. Beautiful sound and excellent performances from Thord Svedlund's Gothenburg Orchestra.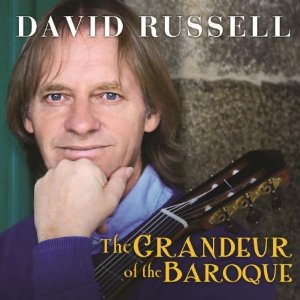 The Grandeur of the Baroque: Music by Bach, Handel, Couperin and Weiss David Russell (guitar) (Telarc)
Is this a daft title for an album? Surely the whole point of transcribing baroque keyboard music for classical guitar is to get away from notions of grandeur and letting us hear these works in a more intimate, subtle way. The modern guitar can do many things, but grandeur isn't one of them. Anyway, David Russell's playing is both effortless and compelling, and shows how sensitive transcriptions can help us hear the familiar with fresh ears. Russell's initially improvisatory take on a Bach toccata taken from the Partita in E minor is breathtaking, the fingerwork as he tackles the fugue section beyond reproach. It just sounds right. As does Handel's Suite no 7 in G minor. I listened to this work first on harpsichord; after several effortful minutes it was a huge relief to return to Russell's softer-grained guitar version.
Couperin's Vingt-Sixiéme Ordre is lighter fare. His subtitles to each of the four movements raise a smile; it's hard to resist pieces with names like La Convalescente and L'Epineuse. Russell's ornamentation defies belief – trills so neat that it's hard to believe you're not hearing a keyboard player. I confess to not having heard a note by Silvius Leopold Weiss before listening to the suite which concludes this disc. You realise why you've not come across him before: the music is attractive but sadly anonymous. Baroque muzak. But the Bach, Handel and Couperin transcriptions are magnificent.
The modern guitar can do many things, but grandeur isn't one of them
Share this article