CD: Hanson - Shout it Out |

reviews, news & interviews
CD: Hanson - Shout it Out
CD: Hanson - Shout it Out
Infectious, wholesome pop suggests it's time to take these boys seriously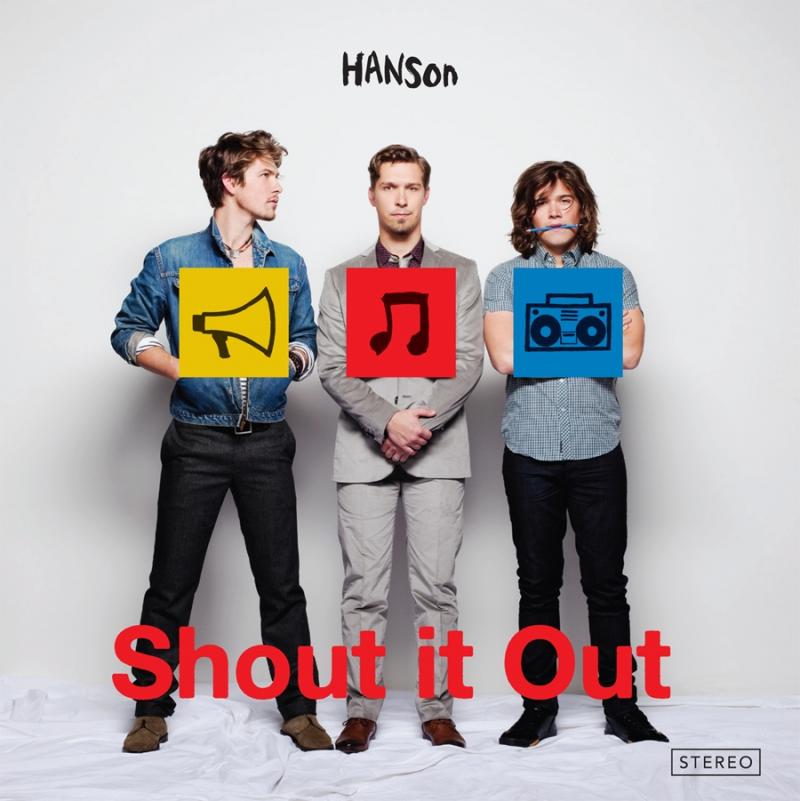 Hanson: Motown meets hoedown
Of course, Hanson are a joke. Literally. On the internet you'll find them as a subsection of "blonde jokes". And looking back on 12-year-old Zac's ridiculous hair on "MMMBop", it's easy to see why. But they are no longer blond, nor are they kids anymore. In fact, between them, they've got eight kids of their own. And so the question is, is now the time to take the clean-cut brothers from Tulsa, Oklahoma seriously?
And the answer is, sort of. Sure, Shout it Out is unlikely to make anyone's album-of-the-year list, but where they get it right there's something so joyous about the trio's Motown-meets-hoedown sound, you'd have to be a real sourpuss not to raise a smile. Laudably refusing to go down either of the obvious boy-band routes of warbling R'n'B or anaemic rock, the standout tracks, "Waiting for This" and "Thinking 'Bout Somethin'", are happy, wholesome pop with masses of Stax-style horns thrown in courtesy of Michael Jackson's old arranger.
The sunshine continues on the single "Kiss Me When You Come Home" and on "Give a Little", but, unfortunately, the ballads "Carry You There" and "Me Myself and I" are overblown and sickly. "Use Me Up" does serious-and-emotional a little better but is still unlikely to appeal to anyone over 15 or male. The boys are at their best when being up-tempo and entertaining. And that is mainly where they remain for the rest of the album, which is a little over-polished but otherwise sustains a mood that sits somewhere between BillyJoel and Huey Lewis.
It won't change your life, it isn't destined for critical acclaim and the lyrics are somewhat iffy. I gave up listening after "Where do we go from here?/ The future's so unclear/ You're such a doll, my dear" on "And I Waited". But this is Hanson, and really what do you expect? Certainly nothing as much pure, lightweight, summer fun as this.
Watch Hanson perform "Thinking 'Bout Somethin'"
Share this article