CD: and the Native Hipsters - Original Copy |

reviews, news & interviews
CD: ...and the Native Hipsters - Original Copy
CD: ...and the Native Hipsters - Original Copy
A juicy treat for fans of the extremely bizarre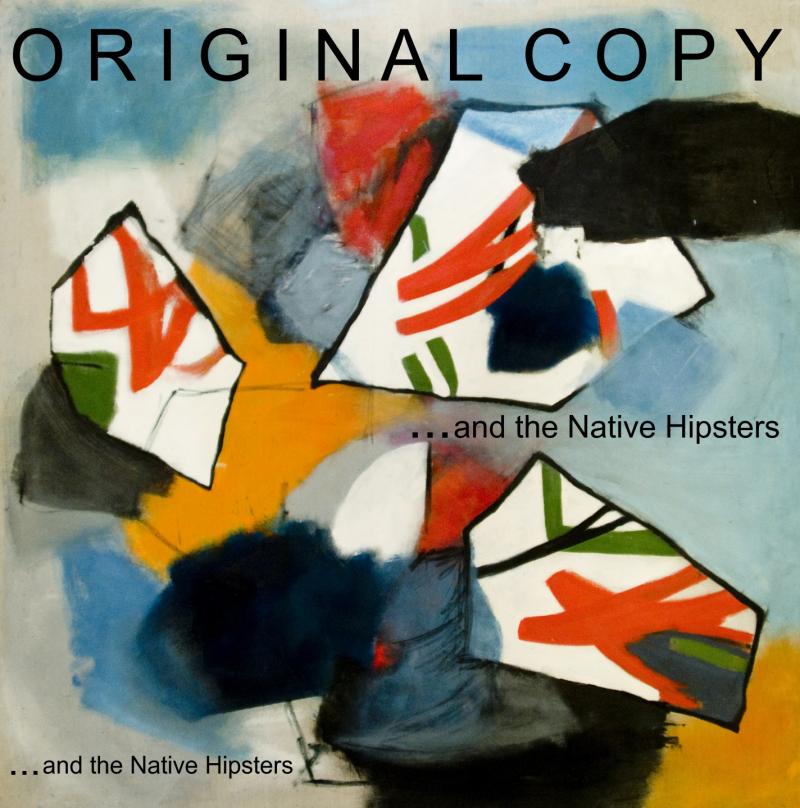 ...and the Native Hipsters, cover art courtesy of vocalist Blatt
One of my formative musical experiences, small but important, was tuning into John Peel's late night Radio 1 show, early in the Eighties, and hearing …and the Native Hipsters' "There Goes Concorde Again". It was, quite simply, the weirdest "pop music" I'd ever heard – lo-fi, abstract and deranged, most of it consisting of a female voice, sounding funny-farm pie-eyed, repeatedly announcing, "Ooh look, there goes Concorde again".
It had a whiff of actual madness and, setting aside
Guardian
-style agonising over pop revelling in mental illness, to my junior self this was thrilling. It was also, in some very, very odd way, hugely listenable, and still is.
In the Eighties …and the Native Hipsters only released a few EPs, then vamoosed, but since 2001, a couple of albums featuring new and old material have appeared. This third volume sees emphasis on the new. The band are William Wilding – who occasionally pops up at festivals as vinyl-smashing cabaret lunatic Woody Bop Muddy – and visual artist Nanette "Blatt" Greenblatt. Original Copy, happily, is business as usual, which is to say, it's not usual in any sense.
Original Copy is the polar opposite of predictable
With an Ivor Cutler-esque sense of the surreal, tinted with the deadpan absurdism of I Ludicrous, they can be funny as on "A Drink With The Girls", a Mike Leigh-meets-Luis Buñuel dating duet, but more often they're simply fascinatingly strange, Blatt's faintly Northern tones ruminating on whether to run off with a dog that buys ecological washing powder, and suchlike. The music is equally offbeat, running the gamut from caustic free jazz to Bontempi cheese in a single song, but also containing enough melody to boost the likes of ecological parable "Goodbye To Everything". There is an unlikely cover of Grinderman's "No Pussy Blues" featuring, of all people, David Bowie producer Tony Visconti on a recorder solo. Yes, Original Copy is the polar opposite of predictable. You never know what's going to happen next - surely a small sign of greatness?
Business as usual - which is to say, it's not usual in any sense
rating
Explore topics
Share this article