Classical CDs Weekly: Dvořák, Ravel, Garth Knox |

reviews, news & interviews
Classical CDs Weekly: Dvořák, Ravel, Garth Knox
Classical CDs Weekly: Dvořák, Ravel, Garth Knox
19th-century Romanticism, fruity French ballet and offbeat viola music
Garth Knox revives the viola d'amore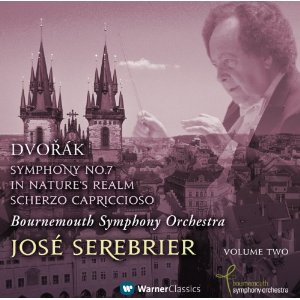 Dvořák: Symphony No 7, In Nature's Realm, Scherzo capriccioso Bournemouth Symphony Orchestra/José Serebrier (Warner Classics)
Each of Dvořák's last three symphonies is a wonder, and the Seventh is possibly the best of the lot. It's a work which can get under your skin. The dark D minor tonality is so right for this music; there's a brooding darkness to the orchestral sound coupled with swaggering rhythmic drive. And the melodies are consistently gorgeous. The symphony is often described as Brahmsian, though José Serebrier rightly suggests that Dvořák was a better orchestrator, having spent years as a viola player. Also, Brahms's symphonies are rarely this mercurial or exciting. A dull performance of Brahms 4 feels like an admonishment from a well-meaning but dull relative. A good reading of Dvořák 7 should be exhilarating but terrifying. This is a superb performance, coming from a consistently undervalued conductor and a hard-working regional orchestra. Serebrier gets the glowering opening exactly right. The dotted rhythms possess just the right kick and the orchestra's lower strings are suitably murky but always clearly defined. And despite the gloom, the outbursts of joy are thrilling. The woodwinds and horns in the slow movement make a sublime noise, and the Scherzo's cross rhythms are immaculate. Serebrier follows his mentor George Szell in having his horns whoop up to a high D near the abrupt, major-key close, but you forgive him for it. Dvořák would surely have approved.
The overture In Nature's Realm emerges as an underrated gem, and even more successful is the Scherzo capriccioso; both works clearing the air after the symphonic sturm und drang which precedes them. The Slavonic Dance at the start of the disc is perhaps a misfire – it's lovely, but would have been better after the main course. Orchestral playing is first-rate, and Warner's sound is good. Serebrier's recent Dvořák New World was impressive, and this is better still.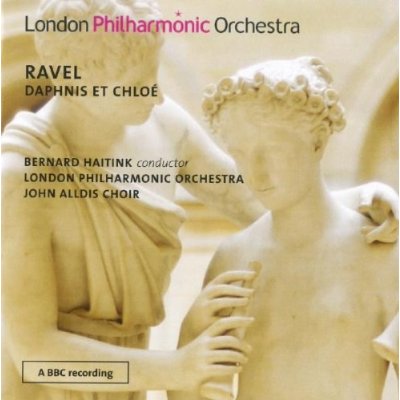 Ravel: Daphnis et Chloé London Philharmonic Orchestra, John Alldis Choir/Bernard Haitink (LPO)
Commissioned by Diaghilev, Ravel's Greek-myth-inspired Daphnis et Chloé was premiered by the Ballets Russes in 1912. Live orchestral performances usually give us one of the two truncated suites which Ravel extracted; hearing this vast score in one sitting is a rare pleasure. And it's a credit to the playing standards of the LPO as heard in this 1979 concert relay that all concerned surmount Ravel's hurdles with consummate ease; there's little sense of exhaustion as the Bacchanale crashes to a joyous close. Daphnis is a gloriously extrovert work; whilst several of Ravel's later works exude a fussiness, a chilly, crystalline perfection, this baggier score offers the listener a warm, all-embracing hug. And under Haitink's benign direction, this performance has lots to commend it.
Haitink has always been good at large-scale structures; he's a musician who can knit the most discursive of Mahler symphonies into a satisfying whole. This expansive Daphnis reminds us of Ravel's description of the ballet as a "symphonie choréographique". Recurring melodic gestures are subtly highlighted, and what can become a sequence of aimless impressionist doodles becomes gripping. The small, but perfectly drilled John Alldis Choir sing the all-important vocal parts with delicious accuracy. Haitink admirers need not hesitate. The only minor niggle is the slightly dry, clinical BBC sound, taped in an unforgiving Festival Hall.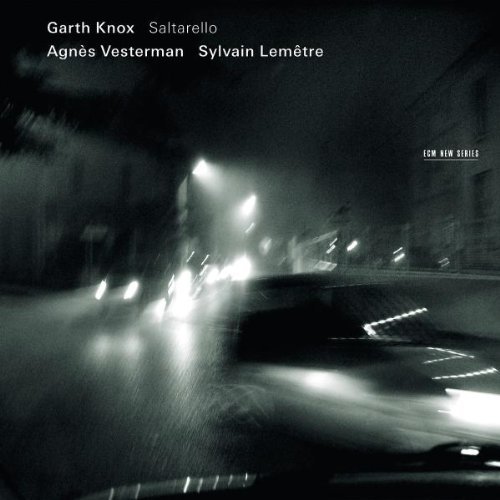 Garth Knox: Saltarello – music for viola, viola d'amore and fiddle, with Agnès Vesterman (cello) and Sylvain Lemêtre (percussion) (ECM)
Garth Knox, Irish-born and now resident in Paris, was the Arditti Quartet's viola player in the 1990s. On this ECM disc he also plays a medieval fiddle and a viola d'amore. Some forgotten instruments (like the serpent) are best read about instead of revived, but the viola d'amore can make a beguiling sound. The sympathetic strings give its timbre a unique warmth, and Janáček's original draft of his "Intimate Letters" quartet used one instead of a conventional viola. Knox's playing is heard to brilliant effect in a remarkable, stripped-down take on a Vivaldi concerto for the instrument. The accompaniment is distilled to its bare essentials – in this case Agnès Vesterman's agile cello playing. The sparseness never once registers. Vesterman skips around with as much agility as Knox, and she achieves miracles in Vivaldi's tiny central Largo. The pair also give us arrangements of Purcell and an imaginative transcription of Dowland's Flow my Tears. Not all is shadows and gloom; the recital opens with Knox and Vesterman's joyous mash-up of two Celtic tunes.
Finnish composer Kaija Saariaho's two-part Vent Nocturne fuses solo viola with subtle electronic textures. The wintery, breathy effects make the viola line sound all the more poignant, a recognisably human voice set against a frozen, nocturnal landscape. Percussionist Sylvain Lemêtre lends subtle colour to an imaginative conjunction of melodies by Hildegard of Bingen and Guillaume de Machaut, and he and Knox shine in the two sets of medieval and Celtic dance tunes which close the disc. But, as I've mentioned before, what is it with ECM and their dreary black-and-white sleeve art? This is as vibrant, as colourful, as entertaining a disc as you'll ever hear, but you'd never guess that from the cover photo.
Explore topics
Share this article