Opinion: RIP Sound Quality? |

reviews, news & interviews
Opinion: RIP Sound Quality?
Opinion: RIP Sound Quality?
Digital killed the stereo star: how the MP3 file spells the death of good sound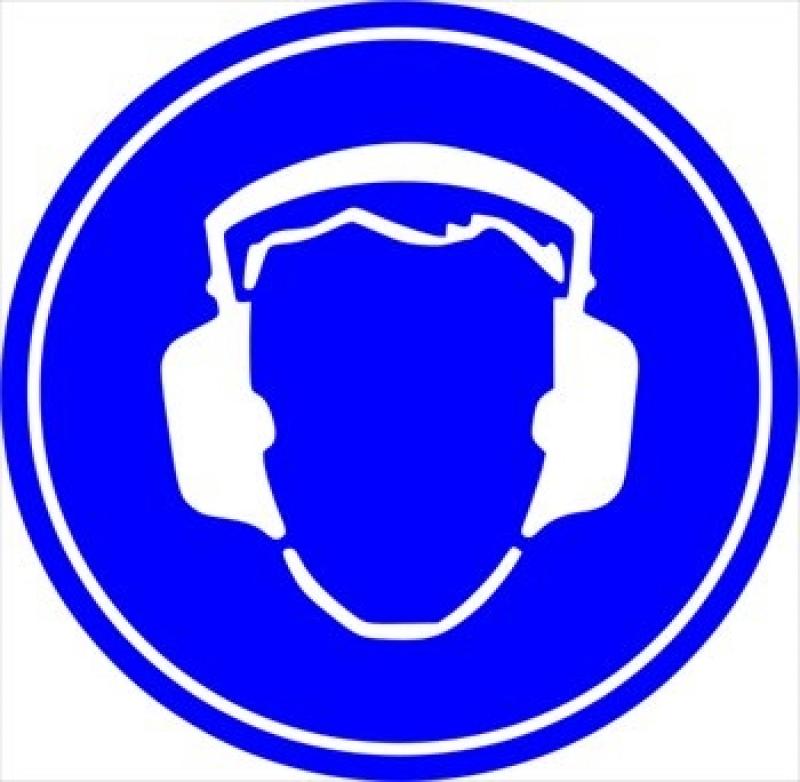 Listen through hearing protection to simulate the MP3 experience
We all know people who listen to their music from iTunes, aren't fussed with CDs and use their computer as the sole source for their listening. They're listening to MP3s, the file format developed for portable players. But MP3s are compressed files with less data than those on a CD. Why listen to this fast-food version of music at home? Do so and it's a nail in the coffin of sound quality.
This isn't about the pros and cons of downloading or any of the surrounding issues. It's not about streaming via Spotify – that's just an advanced form of radio. This is about the creep which is leading to an acceptance that second, third or fourth-best is OK as long as it's technologically whizz-bang and convenient. It might be, but it can still sound like rubbish. This technology was never meant for home listening. It's fine for kids playing songs on mobile phones while upstairs on a bus. It's fine for headphones while on the move. It's probably OK for listening while washing the dishes. But why chose medium wave or AM when something that's more than VHF or FM is just as easily available? Back catalogue and current CDs are hardly bank breakers.
Now is a good time to ponder this. The slow death of high-street music retailer HMV is playing out in headlines – they aren't selling enough CDs. It's also 10 years since the iPod hit the shops. Even George W Bush has been asked what's on his iPod. Of course, there are other MP3 players, but the journalist Leander Kahney nailed it by titling his book The Cult of iPod.
Why would anyone want to hear an MP3 in a home situation? Keeping up with the technology Joneses might be one reason. Laziness another.
Even though it's painful, a few technical things need bearing in mind. Digital files are a series of ones and zeroes. An MP3 is a different type of file to the one on a CD, a compressed reconfiguration of that file. Elements of the CD file are retained during the conversion to an MP3, creating a new one with less data – fewer ones and zeroes. The conversion process is irreversible. If an MP3 is re-saved as the CD-type file, the result will still have that lesser amount of data. Of course, there are different densities of MP3 file, and choices can be made during the conversion about how much data is lost – but data is always lost. However it's done, an MP3 is always a diminished version of the original. An MP3 file can have 11-times less data that that heard on a CD.
Why would anyone want to hear an MP3 in a home situation? Keeping up with the technology Joneses might be one reason. Laziness another. Even more sadly, perhaps people just aren't listening – it's just another background hum. MP3 players can be stuck into the uselessly dubbed "docking stations" – is putting a plug in a socket "docking"? - and the music is heard. These things can cost as much as or more than a CD player. MP3 playlists and libraries exist on the computers which spurt the files into the player. Easier then to play music back from the computer. Why pick up a CD? However snazzy the computer or sleek and shiny the equipment, it's still not playing what the artist intended to be heard. The full spectrum of sound is not there, dynamics are lost.
Radiohead recognised the sound-quality issue with their recent sneak album King of Limbs when it arrived in the world via download. It was available in MP3 format and (for a bit more money) in the uncompressed WAV format too. But you'll never get eight million WAV files onto an MP3 player as they're too large. If the compressed format is how a growing mass of listeners hear their music, why should bands, singers, whoever, bother to make high-quality recordings in high-spec studios? Is Edison-era wire recording going to return?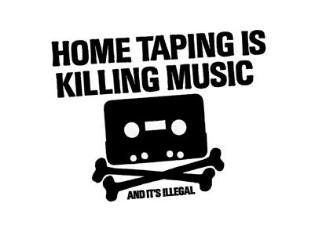 This plea isn't anti-technology. It's a lament. The compressed digital file was meant for use in the same spirit as the transistor radio – to be used portably. Back in the Eighties the music industry said home taping was killing music, meaning that home taping was cutting into profits. At least making a tape wasn't passive. You had to physically find what you were going to record, press buttons, put things in and out of the cassette player, write tracklists.
Right now though, it's laziness that's probably going to kill the music.