theASHtray: Homeland, Kings of Leon, and we need to talk about Aïda |

reviews, news & interviews
theASHtray: Homeland, Kings of Leon, and we need to talk about Aïda
theASHtray: Homeland, Kings of Leon, and we need to talk about Aïda
Yeah butt, no butt: our new columnist sifts through the fag-ends of the cultural week
Saturday, 25 February 2012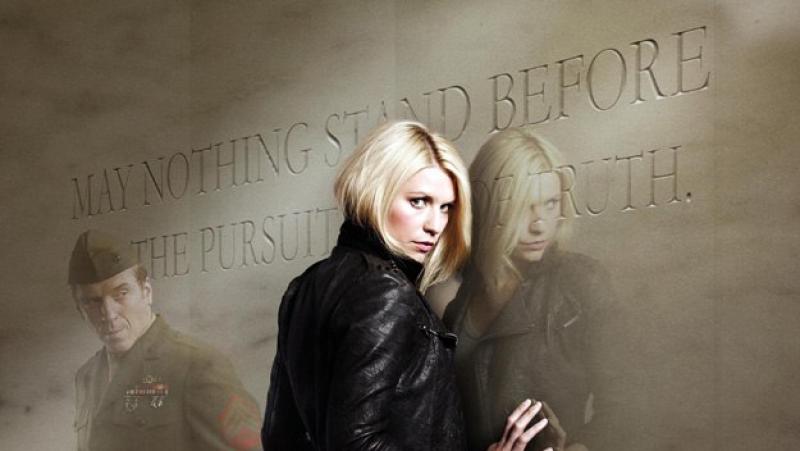 The Central Intelligence Agency: always listening... to jazz
So Homeland is here, and mid-ranking-CIA-operative Claire Danes is chasing Marine-Sergeant-and-possible-al-Qaeda-double-agent Damian Lewis all over the shop (but really only in their heads, so far), and neither of them is getting anywhere fast, so Claire goes home for a kip and sticks on some relaxing music, and would you Adam 'n' Eve it? – another bloody jazz nerd!
Seriously, has anyone done research into the neurological links between analytical thought and jazz? Or whether the CIA does the bulk of its recruiting in Manhattan after-hours clubs? Or whether all spy dramas are now just tangential homages to John le Carré? For comparison, Rubicon, the jazz-free code-cracking alternative (also rather good) is currently re-running over on BBC Two – and I was building up quite an elaborate hypothesis regarding precisely the sort of OCD wannabe-spies who are drawn to all this shadow-war stuff when I realised I was doing so in the margins of the crossword… and hurriedly threw it away.
---
Much hoo-ha of late concerning Aïda, and Raymond Gubbay's elephant-lite-but-otherwise-specTACular staging of same, at the Albert Hall. The official PR claims – that the show will be "staged amidst the ruins of Ancient Egypt" – are plainly a bit of a stretch (which didn't stop at least one eminent critic from travelling to Luxor, the better to prep for his feature); but if anyone has the instinctive Big Top panache to distract audiences from the total absence of drama in Verdi's megalithic opera, it's probably Gubbay. This is not a recent objection, either. The now widely-noted Letters of Note blog has in its virtual possession a classic 1872 letter from one Signor Prospero Bertani, in which the outraged punter tears a strip off Verdi for making him sit through Aïda not once but twice, and demands a refund – which Verdi pays! Let the word go forth that I think this is a very good MO for the arts.
---
In other blog-jammin' news, I am grateful to Andrea K. Scott at the New Yorker for directing me to the thoroughly excellent (and anonymous) WTF Art History. As the name might suggest, this online resource, purportedly curated by a professional art-historian, takes some of the more eyebrow-raising instances off the walls of the world's galleries and groups them under such self-evident headings as Paleolithic, Early Christian and Renaissance, Manuscripts, Penises and Breasts. If you've ever found yourself ruminating over the face of Messerschmidt's Vexed Man, what exactly Death is up to while "embracing" the Young Woman, or the farts of Hieronymus Bosch, this is the site for you. My favourite, though, is Nikolaj Abildgaard's Hamlet Showing his Mother the Ghost of his Father (c.1778, oil on canvas), which ought, more appropriately, to have been called Hamlet's Mum Checks Out our Hero's Steel Buns.
---
Received, for Valentine's, Stephen C. Mitchell's Talihina Sky Kings of Leon rockumentary. In this rags-to-riches tale of four boys from a town so hillbilly there are only two surnames to choose from, who'd've had money on their revivalist dad being the first to fall off the wagon? But so it is, and the one thing you can say for the film (in which the extended family wash in the creek, pray before tossing horseshoes, and only recognise their boys on a Rolling Stone cover when it appears on The Price Is Right) is that there's a genuine feel-good finale when Caleb, Nathan, Jared and Matthew Followill all make it through in one piece. "Ah lived a little. It were't good livin'…" Uplifting stuff, and a sure-fire endorsement of the power of plaid. Also, some fine tunes.
---
Did you hear that Classicfm are running hearing-test adverts? Well, quite.
Seriously, has anyone done research into the neurological links between analytical thought and jazz?
Share this article