2011: Morrissey, Manics and the Resurrection Shuffle |

reviews, news & interviews
2011: Morrissey, Manics and the Resurrection Shuffle
2011: Morrissey, Manics and the Resurrection Shuffle
A year when the past came back to haunt us, sometimes in a good way
Saturday, 31 December 2011
Morrissey: no spring chicken but still ruffling feathers with some great shows
I have always fought hard to resist nostalgia, but 2011 was the year when I succumbed. Maybe the present – and the future – was just too awful to contemplate, but I found myself constantly looking back. Whether it was onstage, onscreen or on a hand-held device the past seemed to provide the requisite cultural comfort food. Dessau Towers remains a dubstep-free zone.
The tipping point was one weekend in July when Morrissey pitched up in a Kent field and delivered a sublime greatest hits set. Like many middle-aged people he went through a phase of rejecting his youthful outbursts, but now he is clearly comfortable doing Smiths hits. Either that or he has decided that it is what sells tickets. Morrissey was supported by Iggy Pop, Lou Reed and Patti Smith – a phenomenal line-up for 1975 and pretty strong in 2011, even if Iggy is pure panto these days and Lou seemed to be having a right moan.
On the day after Morrissey the resurrection shuffle continued, with Pulp reconvening in dusty, dry Hyde Park. Jarvis Cocker was on splendid form, a cross between an Open University lecturer and Serge Gainsbourg. Morrissey probably shaded it, but there was still something special about a packed park singing "Common People" in the shadow of Park Lane's multi-million pound mansions. Then just as it seemed as if Brit-rock could get no better, just before Christmas Manic Street Preachers (pictured below right; credit: Alex Lake) memorably closed a chapter in their career at the O2. All 38 singles in three hours – breathtaking.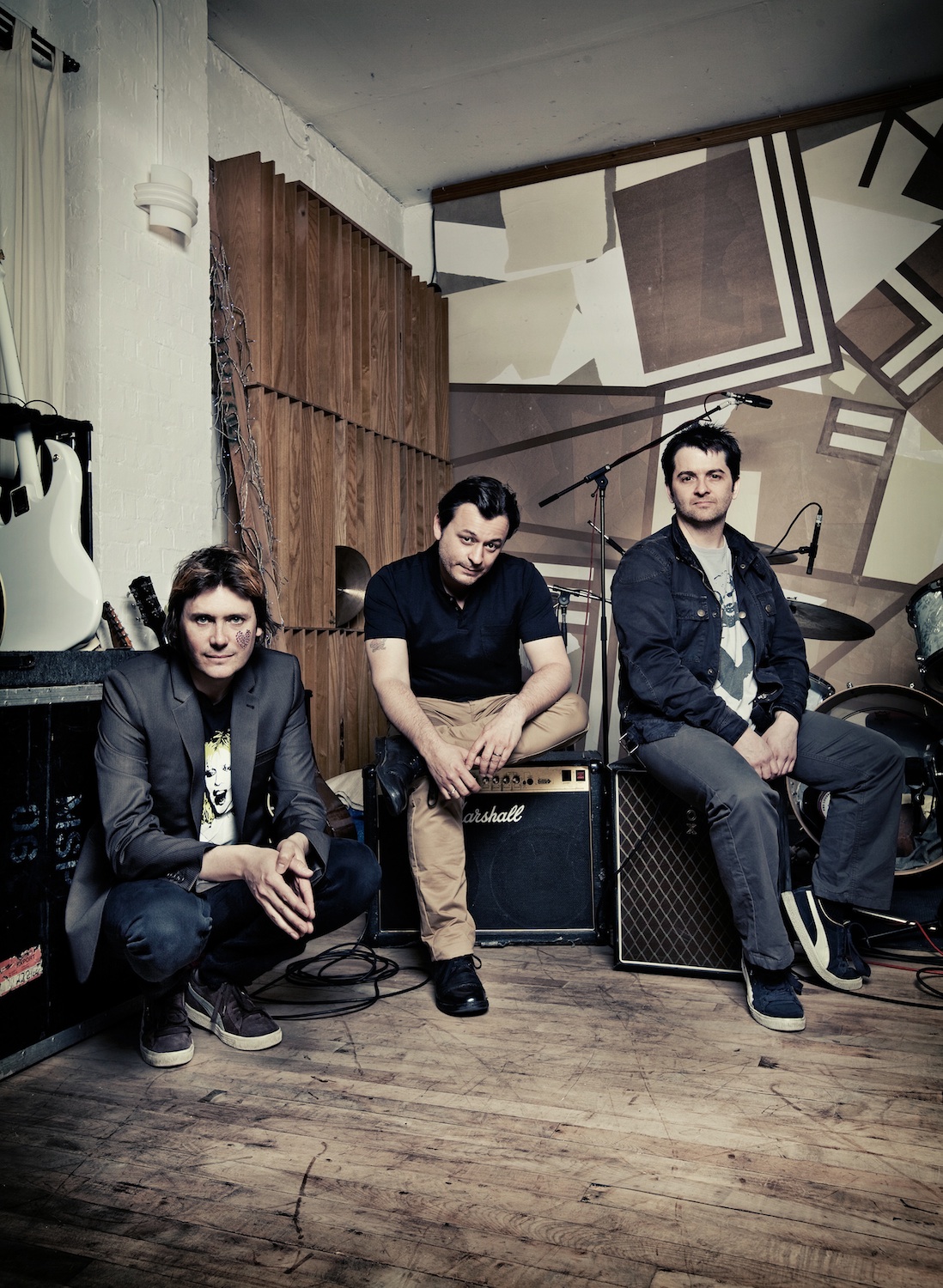 The old guard continued to offer new thrills on albums. Nick Lowe is in his sixties, but proved he still had it – whatever that elusive "it" is – on The Old Magic. Elbow underlined their status as glorious late bloomers with Build a Rocket, Boys! and PJ Harvey, made an album to remember in Let England Shake. I was disappointed by her show at the Troxy at the time, but it is a gig that has stayed with me – Harvey belting out anti-war songs sporting feathery headgear that made Lady Gaga look dowdy.
In comedy things were a little more up to date. I agree with Veronica Lee that this year's Edinburgh Fringe was not a classic. There was no breakthrough sensation like Bo Burnham, no new show from the legendary Daniel Kitson. But there were memorable nights out watching Richard Herring and Josie Long, and I admired the new trend for immersive sets, with Edinburgh Comedy Award nominees Sam Simmons and Nick Helm and eventual winner Adam Riches all dragging fans onstage.
While the doom-mongers keep writing its obituary, television had a formidable year. Fresh Meat, The Shadow Line and The Killing spring to mind. And like my colleague Howard Male, I thought The Slap was a belter. Interestingly though – this may be the shape of things to come – I didn't watch any of The Slap when it went out. I watched it all on iPlayer. I'd like to claim this is because I had a full social life. It is actually because it just felt more convenient.
So it looks like there will be more nostalgia in the future. Nostalgia for when I used to watch things when they were broadcast. That is the profound difference between TV and live music. You really have to be there with the latter. I've yet to see mobile phone footage of a gig – and God knows the web is drowning in it – that comes close to the live experience.
One piece of nostalgia I avoided in 2011? Downton Abbey. I watched the first episode and to hijack a phrase recently borrowed by Ricky Gervais, decided that life's too short to spend my time with the goings-on in a big posh house. I'm old enough to remember Upstairs Downstairs. I don't want to go back there.

2011 highlight: Manic Street Preachers blasting their way through "Revol" at the O2.
2011 letdown: Noises Off at the Old Vic. A revival that had had very good reviews and boasted very good performances, but to me felt painfully dated.
2012 recommendation: The Stone Roses – Spike Island gets the revisit treatment with this lucrative reunion tour. Could be great, could be dreadful. Definitely compelling either way.
Watch Morrissey perform "There is a Light That Never Goes Out" at Hop Farm
PJ Harvey belted out anti-war songs sporting headgear that made Lady Gaga look dowdy
Share this article