CD of the Year: Danger Mouse and Daniele Luppi - Rome |

reviews, news & interviews
CD of the Year: Danger Mouse and Daniele Luppi - Rome
CD of the Year: Danger Mouse and Daniele Luppi - Rome
Lush, orchestral, darkly romantic soundtrack to a non-existent film
Wednesday, 21 December 2011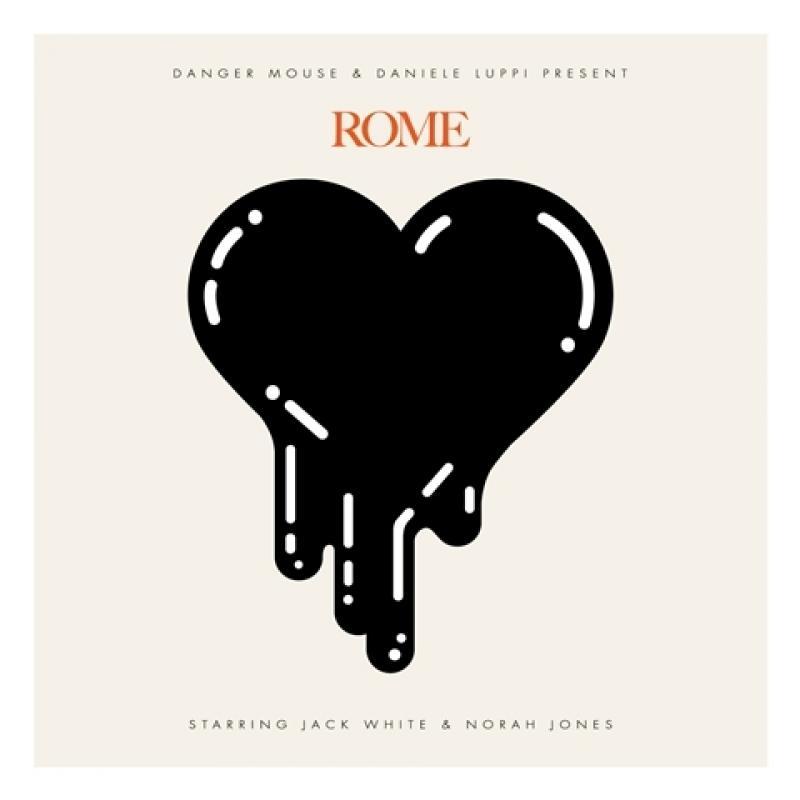 'Rome': retro chic with a modernist edge
Recorded in the Eternal City by Brian "Danger Mouse" Burton and Italian composer Daniele Luppi as a self-financed labour of love, the widescreen orchestral luxuriance and sheer craft of Rome made it one of the most accomplished and darkly romantic pop artefacts of the year.
In the same way that Buena Vista Social Club used musicians from the glory days of Cuban music, Rome reunites musicians who appeared on the much-loved soundtracks of the Spaghetti Westerns of the Sixties and Seventies. But where the spirit of Buena Vista was pure nostalgia, the inclusion here of freshly written songs and contemporary singers Jack White and Norah Jones makes for an album based around retro elements with a modernist cut of its jib.
Four years in the making, the duo began to record in Rome in October 2006, booking Forum Studios (formerly the Ortophonic Studios) founded by, among others, Ennio Morricone, whose spirit haunts the album. They also tracked down vintage instruments and re-united the musicians, many now in their seventies and eighties. They included studio backing band Marc 4 and I Cantori Moderni, a choir led by Alessandro Alessandroni.
Only after all the backing tracks were laid down did they start to approach singers, and it does sound at times as not entirely cohesive. The songs work best, notably "Black," sung by Norah Jones over the same chords as the Eagles "Hotel California". She sounds shiveringly gorgeous and more husky than usual, as though she has recently taken up smoking. "Two Against One", sung by Jack White, is another darkly atmospheric cracker, with its existentialist sub-text: "I'm already fighting me, so what's another one?"
The rest of the album, mainly instrumentals, sounds as you might expect of a soundtrack to a film that doesn't exist – the listener is challenged to come up with a film of their own. In total, it's as gorgeous as a cover of L'Oumo Vogue, with fabulous aesthetics, perhaps a shade narcissistic in its self-regarding cool, but hugely delicious anyway.
Listen to "Two Against One"
Norah Jones sounds shiveringly gorgeous and more husky than usual, as though she has recently taken up smoking
rating
Share this article