CD: Kate Rusby - While Mortals Sleep |

reviews, news & interviews
CD: Kate Rusby - While Mortals Sleep
CD: Kate Rusby - While Mortals Sleep
'Barnsley Nightingale' recasts carols as attractive, if slightly serious, folk songs
Thursday, 15 December 2011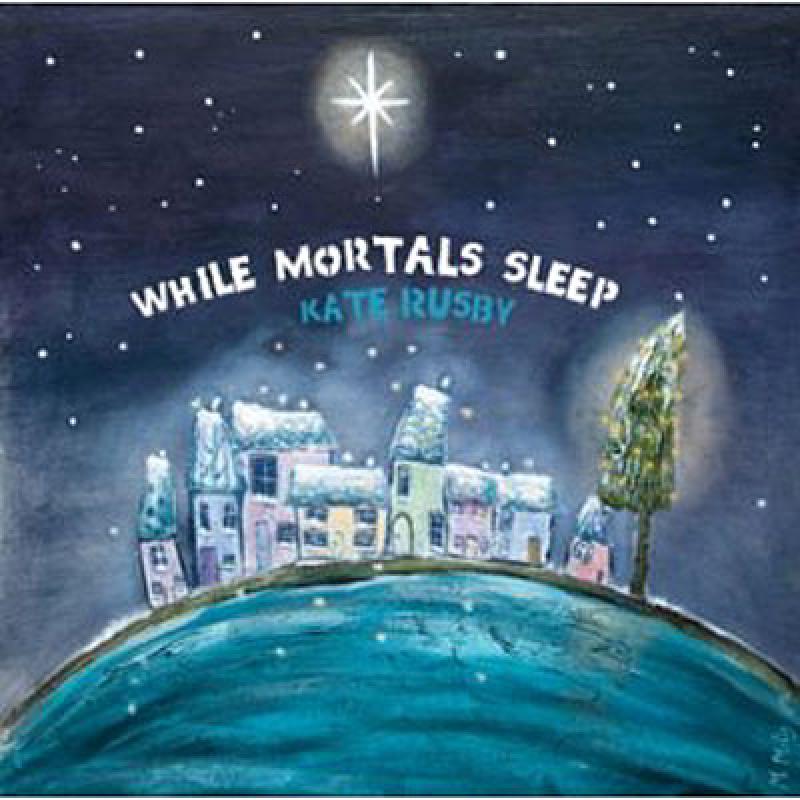 Kate Rusby's Xmas: serious reflection
Christmas albums are often a time to forget about the other 11 months of the year and get stuck into some festive silliness. Not for Kate Rusby. On this, her second volume of carols inspired by the South Yorkshire tradition, she's still doggedly plying her trade, recasting some well-known and other unfamiliar Christmas melodies as simple hearth-side folk songs.
The result may not be the sort of thing Jim Royle would open presents to, but it's sure Christmassy in a soft, poignant and delicately beautiful way.
While Mortals Sleep's mix of folk, Yorkshire and Christmas is never better encapsulated than in the opening song, "Cranbrook", where "While Shepherd's Watched" is set to the tune of "On Ilkley Moor Baht 'At". With its guitar, accordion and brass band, it's rootsy and warm, and despite this being one of only a handful of upbeat tracks, Rusby's voice is vespers soft whilst her accent is as broad as the Dales. The album's overriding sense of reflection, however, may divide listeners. Some will find it excessively subdued, whilst others, especially folk fans, will marvel at its wholesome beauty. However, if Rusby doesn't have quite the sense of "joy to the world" she had with 2008's Sweet Bells, there's more than enough cosiness on offer here.
There's nothing more fuzzy than the self-penned "Home", for instance. One of the album's highlights, it's just the sort of thing to snuggle up on the sofa to with a glass of mulled wine. Although some of the lesser-known numbers like "Diadem" and "The Wren" feel more like sitting in Church, the "ho-ho-ing" of "Kris Kringle" halfway through brings a welcome note of frivolity to proceedings. And whilst Roy Wood and Wizzard this most certainly isn't, it's bound to become a cherished part of many serious music fans' Yuletide music collection.
Kate Rusby performs "Sweet Bells" on Songs of Praise
Christmassy in a soft, poignant and delicately beautiful way
rating
Explore topics
Share this article