DVDs for Christmas: Classical |

reviews, news & interviews
DVDs for Christmas: Classical
DVDs for Christmas: Classical
A broad sweep of the year's most memorable releases
Wednesday, 14 December 2011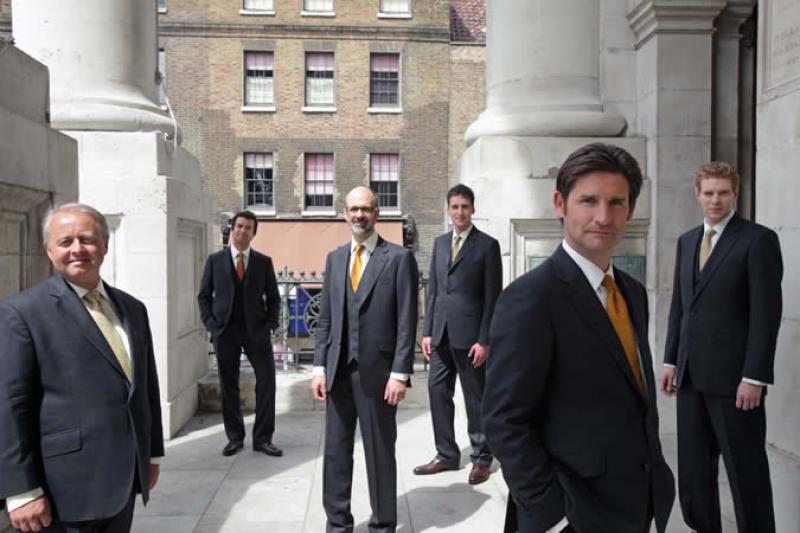 The King's Singers: nicely attired
Unlike audio recordings, classical DVDs can only be properly taken in if you're sitting down for 80 minutes, ideally in the same seat. So they have to be pretty special to warrant repeated viewings. So much depends on the production and direction; how to make interesting the sight of a middle-aged bloke waving a stick at a sea of other middle-aged blokes, many of them looking as if they'd rather be somewhere else.
Here's a selection of things which have lodged in my conciousness over the past year, including a couple of seasonal discs.
A Concert for New York: Mahler Symphony No 2 New York Philharmonic/Alan Gilbert (Accentus)
Mahler's extravagance must be appealing to DVD producers. With this music there's a wide dynamic range and huge forces to watch. This live traversal of Mahler 2 was recorded in New York on the eve of the 10th anniversary of 9/11, so it's predictably an emotive occasion. And Alan Gilbert's performance is pretty sound, even if you crave a little more recklessness and excess. The recorded sound is a little raw, and you do get a feel for the sheer terror which this symphony can evoke – it's no surprise to see one of the horn players wearing earplugs. It's a pity that Michael Beyer's video direction, so sensitive in the Abbado Mahler 9 mentioned below, is so fussy – we don't need this much footage of the audience watching the outside broadcast, or travelogue-style footage of the city. There's a superior Mahler 2 DVD from Leipzig, conducted by Chailly and on the same label.
Mahler: Symphony No 5 London Philharmonic/Klaus Tennstedt (ICA Classics)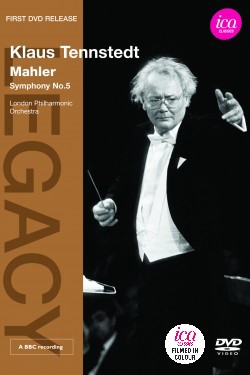 This feels worlds away from the two other Mahler DVDs in this round-up. And it was recorded in 1988, which already feels like the distant past. Several live Mahler performances by Klaus Tennstedt have leaked out over the past few years, and they invariably hit the mark better than his safer, studio performances. This Fifth, from the RFH in December 1988, is an entertaining watch. It's raw, physical, raucous and, most crucially, dangerous. As with Abbado's Mahler 9, there's magic in watching this frail figure conjure up sounds of such ferocity. And the physicality of Tennstedt's approach, glasses perennially on the point of sliding off his perspirant nose, is joyfully reflected in the London Philharmonic's playing; an ensemble clearly in love with their conductor. The sound is still clear and well balanced, and the BBC production is clean and unfussy.
Mahler: Symphony No 9 Lucerne Festival Orchestra/Claudio Abbado (Accentus)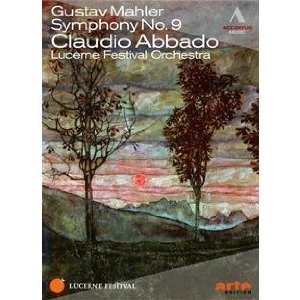 This really is something special, and one of the few classical orchestral DVDs which I've watched repeatedly. Abbado's performance is remarkable. It's not just the pin-sharp orchestral playing from the hand-picked orchestra, but the effortless ease with which this piece unfurls. From the flickering, faltering heartbeat rhythms heard on cello and low horn at the outset, to an ethereal chord at the close of the Adagio, this really does get everything right. Middle movements are witty as well as sarcastic, but it's the bittersweet love of life which is projected in the two massive outer movements. Abbado is compelling to watch, and Michael Beyer's direction is unobtrusive, combined with excellent sound. Watch this and you're left suspecting, even knowing, that this is the greatest symphony ever written.
Michel van der Aa: One – chamber opera for soprano and video Barbara Hannigan (soprano) Michel van der Aa, stage and video direction (Disquiet Media)
The strangest, most haunting of the opera DVDs which have come my way this year. This is a 46-minute one-hander composed in 2002, in which Candian soprano Barbara Hannigan plays the One of the title, a woman sharing the stage with Van der Aa's video inserts – showing Hannigan's alter ego and a cast of elderly women, presenting their stories in mock-documentary fashion. It's baffling, but chilling; and it's remarkable to witness how brilliantly Hannigan performs alongside her video double. The final minutes, as Hannigan's elderly self delivers a brief soliloquy, are terrifying. Van der Aa's music, punctuated by the crackle of snapping twigs, eloquently melds electronica and acoustic sounds. Watch this in a dark room, late at night and on a laptop, and you'll have uneasy dreams.
Christmas The King's Singers (Signum)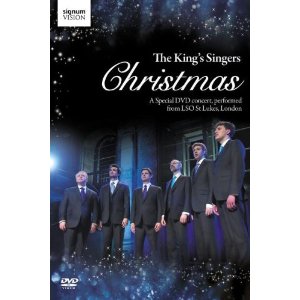 Traditional Christmas fare, effortlessly delivered by six blokes in matching attire. Mostly suits, and occasionally smart casual. The visuals are a bit of a distraction here – such a pity, as the sound and the performances are immaculate. But this is effectively a film of men standing up, standing still, occasionally changing their matching ties. It was recorded without an audience in LSO St Luke's, so there's a magical bloom to the sound. And when the programme goes off the beaten track, with exquisite performances of lesser-known carols from France, Germany or Spain, it's a lovely listen. I was less convinced by their flashy take on songs like "Jingle Bells" or their 5/8 reimagining of "God Rest You Merry Gentlemen". Both are technically remarkable but a bit soulless. Though I did enjoy their version of Mel Tormé's "Christmas Song". You could almost be watching an old lunchtime episode of Pebble Mill at One.
Music Makes a City (Albion Media)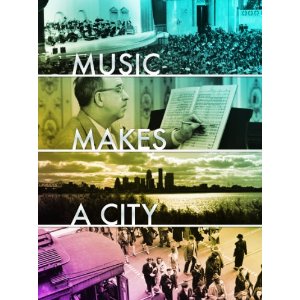 Owsley Brown III and Jerome Hiler's feature-length documentary was reviewed here several months ago. It's the sort of thing that would pleasantly fill a couple of hours on BBC Four, the story of a provincial US orchestra which abandoned hiring expensive soloists in the 1940s and spent the money commissioning new music. All inspired by a Confucius-spouting city mayor, who believed that with cultural success would come economic prosperity. He was proved right, and the film contains a fascinating range of interviewees and some sweet archive footage, all soundtracked by recordings made by the Louisville Orchestra under their unprepossessing but dedicated conductor, Robert Whitney.
Viktoria Mullova: The Making of The Peasant Girl (Onyx)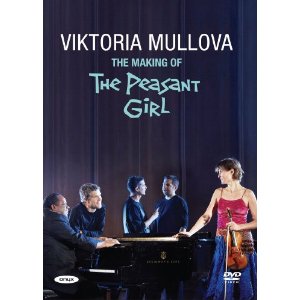 Viktoria Mullova and her cellist husband Matthew Barley performed some of the music on this DVD at a late-night Prom. It's also a nice visual accompaniment to their double CD of the same name. Mullova and Barley sought music possessing "the simplicity and beauty of the land". Crossover projects like this can be fraught with disaster, but The Peasant Girl succeeds nicely, largely in part to the quality of the collaborators. We get brilliant, idiomatic readings of some of Bartók's 44 Duos, interspersed with brief improvisations from Julian Joseph's piano, and Paul Clarvis and Sam Walton on percussion. And you don't doubt that these five musicians actually enjoyed making the recording; it's fun to see them tackling such a quirky range of material encompassing Weather Report and Youssou N'Dour. This is well worth a watch, but it isn't a substitute for the excellent double CD.
Sacred Music – A Christmas History Harry Christophers & The Sixteen, presented by Simon Russell Beale (Coro)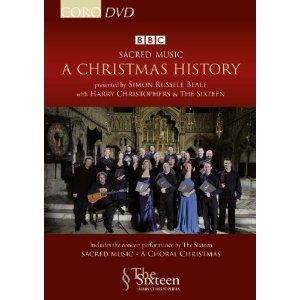 This 2010 BBC series is reissued on The Sixteen's own label, and it's a worthy potted history of Christmas music. Simon Russell Beale is an engaging frontman, largely as he appears to know what he's taking about rather than blankly reading from an autocue. And the musical extracts are well chosen, notably the third-century Oxyrhynchus hymn, the earliest known preserved piece of Christian music. It's a huge leap from this stark gem to Maxwell Davies's "O magnum mysterium". You also get a concert performance of some of the works discussed in the documentary.