Green Gartside and Friends, The Victoria |

reviews, news & interviews
Green Gartside and Friends, The Victoria
Green Gartside and Friends, The Victoria
Scritti Politti's ongoing attempt to fuse intellect and pleasure continues down the pub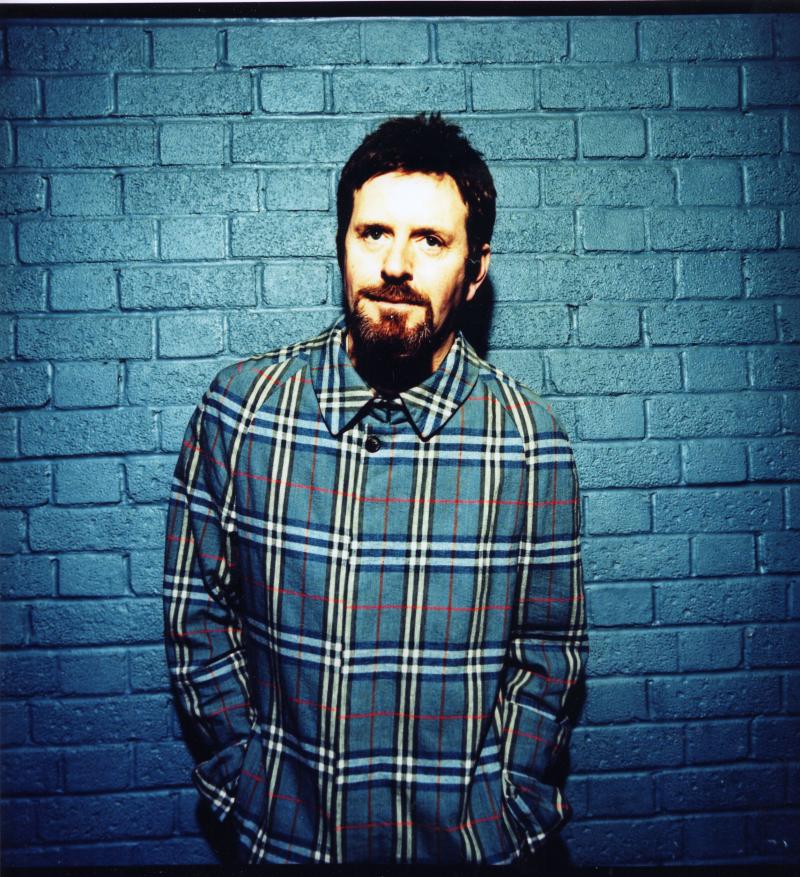 Green Gartside of Scritti Politti, bearded but still boyish
Clever people often make terrible music. Not always: the best pop is smart as well as direct - but an inability to stop analysing, comparing and explaining is the anathema of the pleasure principle, and encyclopedic knowledge often leads to bone-dry discourse.
These are problems that all of the performers at last night's show have run up against, and dealt with in different ways; in particular, the headliner Green Gartside has spent his entire three-decade-plus career with various versions of Scritti Politti more or less successfully finding ways of reconciling the immediacy and concentrated
jouissance
of pop music with a busy life of the mind. This time round, he approached the problem by taking his show down the pub.
The first act on was Robyn Hitchcock (pictured right), a man whose over-active intellect has often soured his songwriting talent with such overbearing archness that it's hard to believe he actually enjoys producing the sounds he deals in. The last time I saw him (and indeed Green Gartside) on stage, for much of the time his delivery was so mannered and his performance involved so much cavorting and hair-flicking that the actual music seemed like an afterthought.
Here, though, his delivery was hugely focused. Though as a scholar of English pop songwriting, his work constantly teeters on the verge of pastiche – he directly acknowledged one song's direct homage to Madness and The Kinks, in fact – when he held his delivery down, his own songwriting was revealed as simply lovely, as was his versatile voice. I found myself, in fact, completely floored on a couple of occasions, and ready to revisit his recorded work with open ears knowing there was more to him than a sneer and a witty couplet.
Alexis Taylor (pictured left) and his band Hot Chip are often accused of being dispassionate and overly deadpan. And in his duo show he was certainly not demonstrative; he and his guitarist/drum machine operator/co-vocalist avoided all crowd interaction, and just delivered a set of slow jams without breaking a sweat but with fierce concentration. They were also delivered with intense emotion, though, and found a strange triangular zone of strung-out soul bounded by Curtis Mayfield and The Delfonics on one side and Neil Young and The Band on the other, and today's pop R&B on the third. Although its pace was studiously unhurried from start to end, it managed to build through hypnotic pleasures to a rousing intensity.
"Rousing" is not a word often associated with Scritti Politti, but in fact when Green Gartside's current lot kicked in with "The Sweetest Girl", the slickness of its lovers' rock groove was underpinned with some real oomph. Green's voice, too, though as boyishly pure as ever, had power and precision despite his rather rugged beard, and his performance felt charged. An anxious performer, his crippling stage fright is one reason Scritti never performed live during their 1980s height of popularity, and playing the miniscule backroom of an authentically ragged east-London pub appears to be his way of dealing with this.
He also regularly went out of his way to puncture any sense of event or museum-piece revival show, throwing in Christmassy silliness like a raffle draw and even a game of pass the parcel between songs. In lesser hands these bathetic fripperies could have seemed annoyingly coy in their self-effacement, and some of the more academically serious of the crowd (and they were a fairly academically serious bunch, with Philip Larkin and Michel Foucault lookalikes among their number) did grumble at times. But in fact the effect, along with Gartside's gently nervy banter and anecdotalising about how songs were composed, was genuinely and bizarrely charming, as if we'd been invited into a band's session which was happening for their own enjoyment, rather than a greatest-hits show for the hardcore.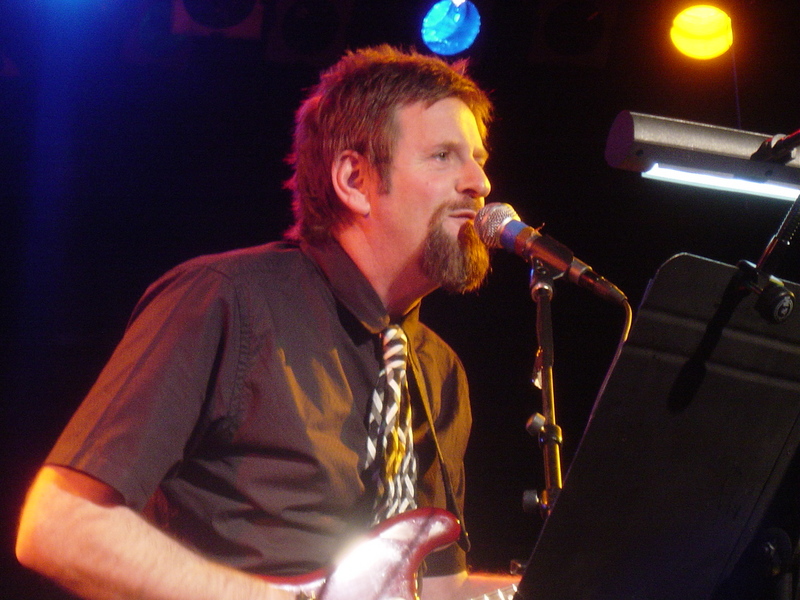 Plenty of those hits were played, from the fizzing post-punk of the 1978 debut single "Skank Bloc Bologna" - still as thrilling a document of that era of experimentation as any – through the 1985 soul pop of "Wood Beez" to the dreamy, floating lope of 2006's ode to hip-hop culture "Boom Boom Bap", and the band delivered them with panache. In fact, to these ears, never quite accustomed to the huge gloss of 1980s pop, a new life was breathed into the big numbers like "Wood Beez" and "The Word Girl" with the necessary stripping back that came with performing them on a small stage – every imperfection providing a clearer glimpse of the brilliance of Gartside's songwriting craft.
New songs, including one "inspired by the sub-prime lending crisis" and another "work in progress" titled "Slow Deceit" and seemingly with cancer and 1990s swingbeat music as its subject, showed that craft as active and powerful as ever. The latter, in fact, was mind-bogglingly good – the blend of recent black American pop and the baroque ambitions of "Smile"-era Brian Wilson sounding like a connection that has been waiting to be made, and every section boasting hooks that R Kelly would kill for.
All in all, the effect was to show a talent as alive and exploratory as ever. Gartside has always sidestepped the pressures of pop in his own way, limiting his output to just five albums in 33 years, and this show, despite the number of old songs, felt like a further step in that idiosyncratic process rather than a retrospective. As a recent appearance on King Midas Sound's Without You album demonstrated, this is an artist hungry for the new. There is no simple trick to how he has collided Gramsci with Quincy Jones and "correspondence theory and coherence theory" with honey-sweet pop – rather a whole array of techniques created as each song demands it, and this, it appears, is an ongoing process that is still likely to throw up thrilling new results. This was a subtly triumphant show, and a lot of fun to boot.
Every imperfection provided a clearer glimpse of the brilliance of Gartside's songwriting craft
rating
Share this article