This Is Where We Got To When You Came In, Bush Theatre |

reviews, news & interviews
This Is Where We Got To When You Came In, Bush Theatre
This Is Where We Got To When You Came In, Bush Theatre
The end of an era in a tiny theatre of miracles - an occasion of high emotion and flooding memories
Sunday, 18 September 2011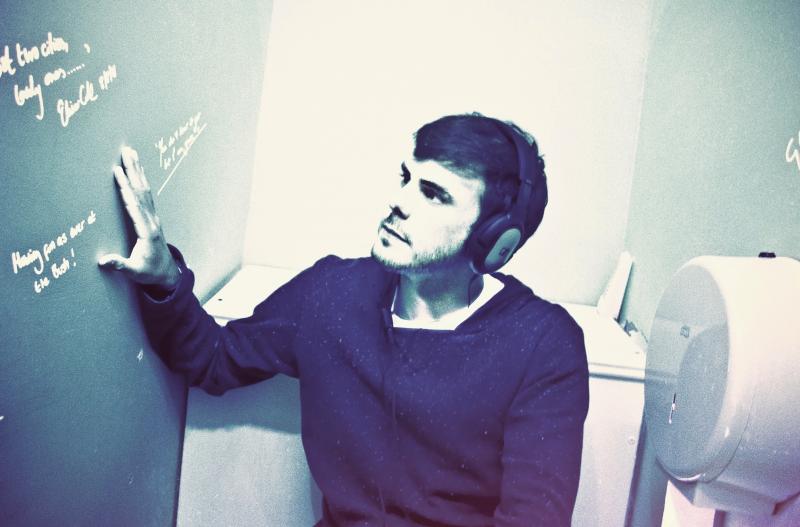 Loo theatre: the facilities not on show in the old Bush are now part of the show
It all started back on Thursday, 6 April, 1972. In the dining room of the less than salubrious Bush Hotel on the corner of Shepherds Bush Green, in a room that had once been Lionel Blair's studio, the Bush Theatre was born. Over the course of the next 39 years, the Bush became a byword for small theatrical miracles.
On its stamp-sized stage Victoria Wood met the comparatively unknown young Julie Walters. Stephen Poliakoff, Sharman Macdonald, Jonathan Harvey amongst many others made their stage-writing entrance within its modest portals.
Forgive me while I get a little bit slushy here. Memories are flooding in. The Bush has seen innumerable world premieres; launched a thousand careers, suffered fire, flood and a not always welcoming pub landlord who now, it seems, has had his way with the old dame and finally kicked her out. Their lease and time is up.
Luckily, thanks to the opening of the grandiose Westfield shopping centre, the law of unforeseen consequences has taken hold. After years of searching the Bush are about to move into the old library in Uxbridge Road, just around the corner, now vacated by the move to Westfield.
For the first time they'll have their own bar, rehearsal room, facilities for the disabled and goodness knows what other basics of life normal theatres take for granted but which for the Bush will seem like winning the Euro-lottery. They kick off with an epic celebration of the King James Bible, Sixty-Six Books, commissioned from 66 writers, poets and song writers. Start as you mean to go on.
Back in the old pub building, we are saying our farewells. Thanks to succeeding artistic directors - Brian McDermott, the triumvirate of Simon Stokes, Jenny Topper and Dusty Hughes (Time Out's first theatre ed), Nicky Pallot, Mike Bradwell, Dominic Dromgoole and latterly Josie Rourke – shortly to move on to the swankier pocket dynamo West End theatre, the Donmar – the Bush acquired an enviable, unmatched reputation for new writing, risk-taking and star-making. In its early days it encountered legal proceedings, strippers and was always prey to the local wino mistaking the open doors to take a quick piss. The stories are legion. And it always, as they say, punched far above its weight.
They've given us a glimpse of what it has been like to work in the building, taking us into areas to which regular theatregoers have never been privy
So it was clever of Rourke to mark the passing on from the leaky old building (last year she had to quickly improvise and stage a season in darkness because the lights had gone; how it ever got past the health and safety inspectors is no doubt another story waiting to be revealed) appropriately from an up-and-coming talented young group, non zero one.
Together writer (Elinor Cook), designer (Julia Berndt), sound artist (James Bulley) and all at non zero one have had a hand in its creation. With this is where we got to when you came in they have given us a glimpse of what it has been like to work in the building, taking us on a trip into areas to which regular theatregoers like myself have never been privy. Here is the cramped admin office and there the even dingier "bar" or kitchenette with barely enough room for a bar stool but just about large enough to hold a dart-board where one can imagine many a dart giving vent to pent up furies.
Up the dangerously winding staircase to the fire exit and you step out onto the flat roof and a rare, gorgeously personal view of west London rooftops (picture above). Take a moment, invites a voice-over by actor Justin Salinger, breathe in the curry smell from below and look out at the big, possibly (and it was) twilit pink and grey sky. Look down and see a pile of cigarette butts and sense the moment of solace actors have found before pitching themselves back down the fire-escape to stand behind a paper-thin entrance door awaiting their cue.
Being that close to 100 people laughing, it was so powerful
Then it's time to step out onto the stage. And the shock is – the blankness of this small black box, its emptiness denuded now of seating, people, flats, lights, props: life. Alan Rickman's voice-over tunes in reminding us of the magic that lay within those unprepossessing walls: "Being that close to 100 people laughing, it was so powerful."
And how was it possible, I ask myself for the umpteenth time, for the flatlands of Norfolk and global warnings to be summoned up so intensely in that space in Steve Waters' marvellous The Contingency Plan (Rourke's own production) where we were seated on three sides and the sea seemed to encase and entrap us?
I remember, too, Franz Xaver Kroetz's Request Programme by the talented, sadly no longer with us, Nancy Diuguid – a totally silent requiem to a suicide. And Billy Roche's sublime Irish trilogy starting with A Handful of Stars followed in subsequent years by the seemingly endless stream of Irish wordsmiths, Conor McPherson, Enda Walsh amongst them.
Dusty Hughes' own Commitments gave us the first sighting of Alan Rickman in a painfully funny, acute critique on left-wing idealism. I remember the small but perfectly formed plays of Richard Cameron that inevitably reduced me to tears, Chris Hannan's The Evil Doers, Jonathan Harvey's Beautiful Thing, plays by Lucy Gannon, Lucinda Coxon, Jane Cole, Helen Edmundson, Naomi Wallace, and a purple patch of locally inspired comic, sometimes despairing accounts from Simon Bent, David Eldridge and Sam Adamson commissioned by Dominic Dromgoole.
Dromgoole, one of the many voice-overs and usually the most richly resplendent of speakers actually found himself unable to talk about his 10 years there. "It would", he said, "have been like describing making love to your wife for the first time."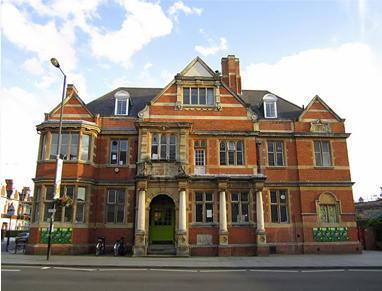 We will all have our favourite recalls. Every building houses its ghosts, the final voice-over reminds us. For those of us who have come to love and treasure the Bush, the parting was sweet sorrow, combined with admiration at the tact and sensitivity with which non zero one rifled through the back catalogue and came up with something so touching that allowed each participant to create their own memory-strewn journey.
Only once before have I been so moved. On a much grander scale, in the London Festival of Theatre Deborah Warner with designer Hildegard Bechtler put together a tour of the old St Pancras Hotel, a trip through a vast labyrinth of evoked rooms, corridors and ghosts.
And so to here, now. In the loo, I wrote my own bit of history, a love letter. Goodbye, Bush, miracle-worker. Long live the Bush. We move on.
For those of us who have come to love and treasure the Bush, the parting was sweet sorrow
Explore topics
Share this article