Art Gallery: Henry Moore's Reclining Figures |

reviews, news & interviews
Art Gallery: Henry Moore's Reclining Figures
Art Gallery: Henry Moore's Reclining Figures
Exquisite images from the Tate Britain show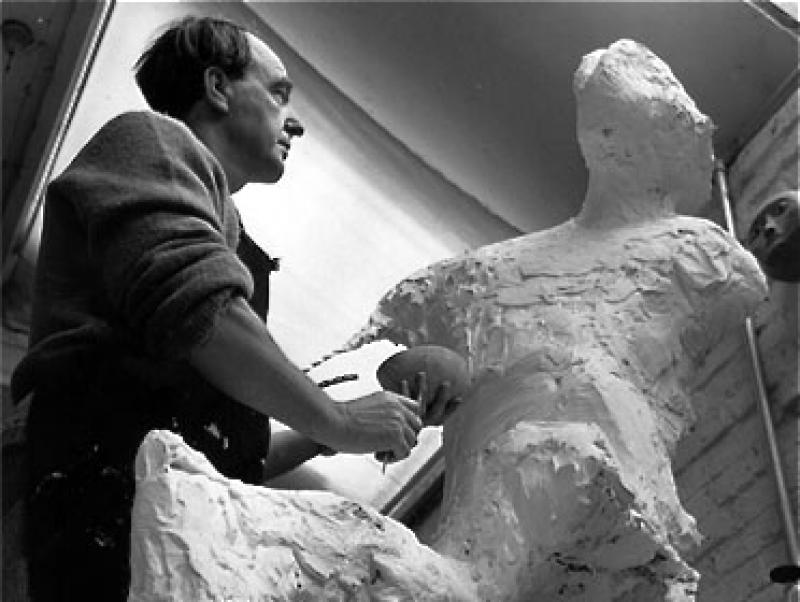 Henry Moore: 'the reclining figure was his most frequently explored theme, revisited hundreds of times over the following 60 years'
Henry Moore is said to have first encountered the image of the reclining figure in Paris in 1925 in a plaster cast of an ancient Mexican Toltec-Maya figure in the Trocadero Museum. It was to become probably his most frequently explored theme, revisited hundreds of times over the following 60 years before his death in 1986. From the relatively realistic to the almost totally abstract, Moore's reclining figures can be seen in galleries and public spaces all over the world.
Here we give you 11 particularly glorious examples, all to be seen at Tate Britain's
magnificent exhibition Henry Moore
. They include several of the artist's most important works.
Beginning with Moore's first essay into this form in 1929, they demonstrate the sheer diversity of his approach to the human figure. They run an extraordinary gamut of scale, treatment and material: blue lead (which Moore esteemed for its "poisonous" quality), stone, bronze, marble, plaster and elmwood. For Moore, scale wasn't intrinsic to the object. Many of these sculptures began life as small maquettes. The small lead figure (image 7), just a few inches in length, was blown up to a vast scale and can be seen dominating the skyline at the Henry Moore Foundation at Perry Green in Hertfordshire.

[bg|/ART/mark_hudson/Henry_Moore_Gallery]

Reclining Figure 1929, Brown Hornton stone 57 x 84 x 38 (Leeds Museums and Galleries)
Reclining Woman 1930, Green Hornton stone 60 x 93 x 41 (National Gallery of Canada, Ottawa)
Reclining Figure 1931, Bronze 25 x 53 x 25 (The Henry Moore Foundation)
Four-piece Composition: Reclining Figure 1934, Cumberland alabaster 17 x 46 x 20 (Tate)
Recumbent Figure 1938, Green Hornton stone 89 x 133 x 74 (Tate)
Reclining Figure 1936, Elmwood 64 x 115 x 52 (The Henry Moore Foundation)
Reclining Figure 1938, Lead 15 x 33 (Museum of Modern Art, New York)
Reclining Figure 1951, Plaster and string 105 x 227 x 89 (Tate)
Reclining Figure No. 2 1953, Plaster with surface colour 44 x 102 x 46 (The Henry Moore Foundation)
Reclining Figure 1959-1964, Elmwood 115 x 262 x 91 (The Henry Moore Foundatio)
Reclining Figure: Holes 1976-1978, Elmwood 123 x 222 x 106 (The Henry Moore Foundation)
All images reproduced by permission of The Henry Moore Foundation

Moore's monumentality is essentially traditional and affirmatory in spirit
Explore topics
Share this article