Singles & Downloads: March 2012 |

reviews, news & interviews
Singles & Downloads: March 2012
Singles & Downloads: March 2012
From remixed X Factorettes to dynamite electro-ravers: this month's hottest new releases reviewed
After a nine-month absence, during which Joe Muggs explored the world's largest natural bassbin in the Amazonian rain forest and Thomas H Green waited to receive his passport back from the Bolivian government, Singles & Downloads returns to celebrate the best in new music. From the ambient to the danceable, the glorious to the outright embarassing, we present the juiciest possible representative cross section of modern popular music.
Rebecca Ferguson, Too Good to Lose (Simco/Sony)
X Factor runner-up and fabulously husky purrer Rebecca Ferguson's album is based on the sort of wholesome Adele-tastic soul that gives middle aged men who can't dance, and don't really like any music made after 1985, a wistful semi. It's good and all, but Ferguson herself has given away in interviews that, like any good Scouser, she's a not-so-secret raver – and that's what comes out in the glorious remixes of her new single. Veteran British houser Seamus Haji turns in one that charges straight for the heart of Saturday night, spilling out of a low-cut top but not spilling a drop of its drink as it shimmies all over the place waving its hands in the air, reaching for the shards of glitterball reflection. The Dukebox mix, meanwhile, shows how emotionally intense the more populist school of dubstep has become, turning the vocal into a beacon of love and obsession in the middle of a storm of noise. Both are glorious. (JM)
Listen to 'Too Good to Lose (Seamus Haji Remix)'
Listen to 'Too Good to Lose (Dukebox Remix)'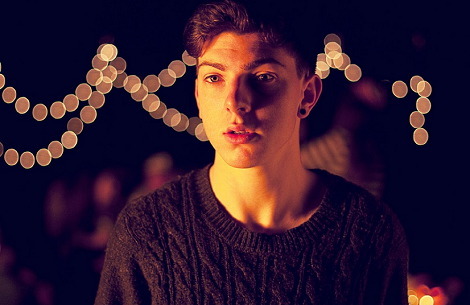 Mmoths, EP1 (SQE Music)
Most singles, in the i-content age, or whatever we wish to term these times, are simply downloadable songs, but 18-year-old Irish musician Jack Colleran's debut EP goes the route of showcasing his oeuvre over five separate pieces. His music has something in common with early fare by American artists such as Neon Indian, Washed Out and Toro Y Moi, in that it's disorientated, swirling, slow, fuggy, and psychedelic, but also tuneful. Mmoths, however, pushes further into the chilled out, his pieces pinned down my quietly mesmeric throbbing synth motifs. A couple of songs feature sweet, light vocals from female singers, one from Greek electronic act Keep Shelley in Athens and one from LA's Superhumanoids (the especially lovely "Heart"). Is this dream-pop? Whatever it is, it shows that super-horizontal freak music is alive and well. (THG)
Watch the video for Mmoths featuring Keep Shelley in Athens 'Heart'
The K System, Visions Before Midnight (Fine Art)
Underground club music really seems to be having an anything-goes moment right now. The K System aka Dan Adeyemi is also involved with the 92 Points label, which has put out some of the most current-sounding music of the past year from artists like Visionist and Magnum, but, in direct contrast to those hyper-crisp and forward-pushing releases, has built some dusty and archaic sounding electronica. Like something from the chillout room of an illegal rave some time in the early-mid 1990s (despite Adeyemi only being born in 1990), the two tracks on this 7" vinyl release ooze, wheeze and throb in an indecently psychedelic fashion, treading a fine and very clever line between pleasurable immersion and disconcerting claustrophobia. (JM)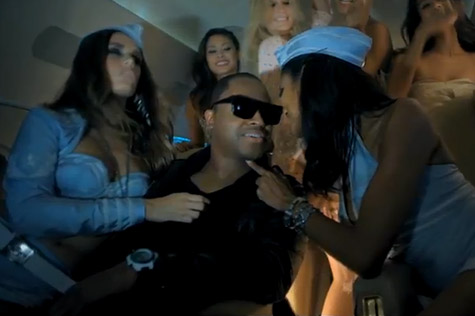 Taio Cruz featuring Flo Rida, Hangover (Universal)
Two men responsible for some of the most heinous Autotune dance-pop of the past half-decade or so somehow managed to rein in the warbling voice manipulation, and... well... are still annoying, but somehow charmingly so. The nihilistic idiocy of the lyrics in this chant-along ode to furious alcoholism, and the cynical, brutal way everything from pounding trance to hip hop to the indie rock kitchen sink are thrown at it for maximum impact and minimum emotional depth should make it unbearable, but against the odds it manages to make getting out of your tiny mind on sugary alcohol, having an instantly regrettable bunk-up and getting a full-on Lord of the Flies treatment from your workmates for the next day's Facebook pictures of you attempting to "dip it low" on the dancefloor seem positively appealing. (JM)
Sennen, Vultures (Indelabel)
In around 1987-90, just as acid house was conquering the UK, a parallel world of indie rock created music just as hypnotic and narcotic as the new rave sounds, but dark, sorrowful, introspective and noisy. Young Norfolk band Sennen are a gloomy flashback to the era of Loop, Spacemen 3, The House Of Love and Ultra Vivid Scene – there's nothing in their relentless one-note riffing and mordant vocal harmonies that couldn't have emerged from that three-year period, in fact – but that's no put-down. "Vultures" is delivered with real heft and sounds like it comes from some deep dark places, rather than from any arch hipster revivalist impulse. (JM)
Watch the video for Sennen's 'Vultures'
The Damn Jammage, She Drowned (Metric Acorn Ltd)
If the blues band in your local pub could muster a smidgeon of imagination and originality, rather than miss the point on fret-addled versions of "Mustang Sally", this is what they might do. It's a deliciously ramshackle, not especially well recorded feast of a song that presents The Damn Jammage as a cartoon barroom Captain Beefheart. An unruly but tuneful jam, including a wooden xylophone, a piano and a theremin, is gurgle-yelped over by a Tom Waits-ian frontman, the whole thing channelling the ghosts of wilfully bizarre, long defunct indie bands such as The Cardiacs and Stump. You will next come across The Damn Jammage when you wander, stoned out of your gourd, into that weird "burlesque" marquee in the wood at a festival this summer. (THG)
Martyn, Hello Darkness (Brainfeeder)
Dutch DJ-producer Martijn Deykers seemed to appear fully formed a couple of years back and was immediately taken VERY seriously by dance music's taste arbiters. There's an art to doing that which is impossible to figure out (and no, it's not just down to the quality of the music, oh foolish innocents). It made me want to give his music a good kick-in but, in this case, that would be foolishy misguided. Martyn's recent second album, Ghost People, was a tad clinical and cerebral but the two remixes from it here, a bass-flecked, cavernous take on "Bauplan" by L-Vis 1990 & Bol Bok and a stately but relentless version of "We Are You In The Future" by red-masked techno DJ Redshape, both classily bridge 5.00 AM club pulsing and spooked home listening. The previously unreleased title track, meanwhile, comes on like the main theme from Brian de Palma's Scarface, stripped down to its bare essentials and injected with techno-dubstep threat – and who's going to argue with that? (THG)
Red Hot Chili Peppers, Look Around (Warner Bros)
In digi-net-crazy 2012, what does the third single from an album released six months ago mean? Not much, especially when it's a by-numbers funk-rocker that the Chili Peppers could knock out in their sleep. Perhaps the whole point is the video, in which case, top marks as they look like a band not so much going though the motions as having a blast, each member goofing around in a bedsit stage-set representing their own personalities. New guitarist Josh Klinghoffer doesn't get much of a look in - Flea play-fights his girlfriend with whipped cream, Anthony Kiedis has turned into Ron Mael from Sparks on steroids, and Klinghoffer just reads a book in a Spartan cell. The music, though, is predictability itself. (THG)
Watch the video for Red Hot Chili Peppers' 'Look Around'
X-Press 2 featuring Roland Clark, Let Love Decide (Skint)
X-Press 2 have been big boys of the UK house scene for two decades now, and have clearly decided to go back to their roots. This track goes straight for the sweet spot between technologically-enhanced hedonism and gospel celebration that Chicago's house music emerged from, and hits it first time. The back-to-basics approach reveals the elegant structures which the production team are capable of – sometimes hidden by the crowd-pleasing gestures of their big tracks – and remixes from Art Department and Kim Anne Foxman confuse the retro-future dichotomy taking the track into a hall of mirrors where fragments of different time periods collide, creating the timelessness which all great dance music needs. (JM)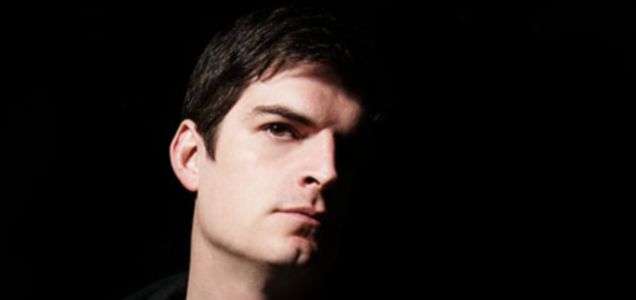 Hervé, Better Than a BMX (Cheap Thrills)
British DJ Joshua "Hervé" Harvey's 2009 double mix CD Ghetto Bass is electro-rave dynamite, a ballistic Sten gun fusillade to the pleasure centres that cares not an hoot for cool; his work with Graeme Sinden as The Count & Sinden consists of clubland bangers with sonic wit, his remixes usually rock. In short, I'm a fan but who could love this? "Better Than a BMX" is a stinker. Sure, it has a zippy "Bonkers"-style rave synth and kick-beats that lend the song va-va-vaoom, making the listener recollect when Hervé could ride cheese without quite falling in – but this time he has. He's unashamedly after pop bucks on the Guetta express, mustering the requisite Foreigner-goes-Autotune vocal and piffle lyrics. Someone should tell him and all the recent dubstep-escapee hit-chasers that the long game is the only one to play. (THG)
Watch the video for Hervé "Better THan a BMX"