Reissue CDs Weekly: T Rex, Bob Marley & the Wailers, James Yorkston & the Athletes |

reviews, news & interviews
Reissue CDs Weekly: T Rex, Bob Marley & the Wailers, James Yorkston & the Athletes
Reissue CDs Weekly: T Rex, Bob Marley & the Wailers, James Yorkston & the Athletes
Bolan's peak, a reggae legend's potency and falling in love all over again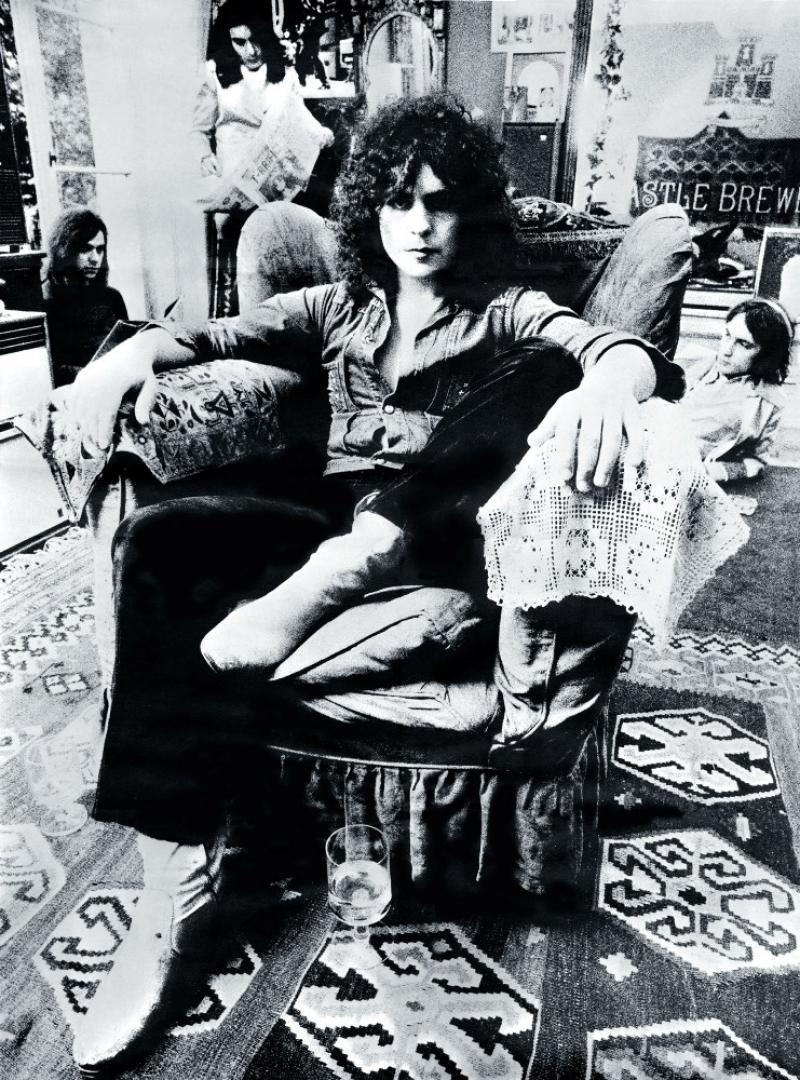 The cool and groovy poster that came free with the original vinyl LP of "Electric Warrior"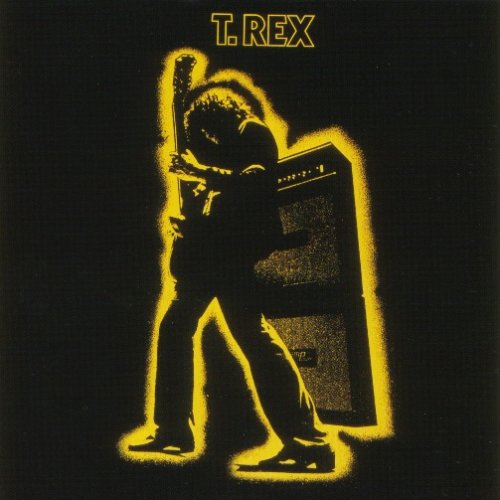 T Rex: Electric Warrior 40th Anniversary Special Edition
Howard Male
The most blinkered and subjective music fan is the teenager. But is it my teenage self (barely mediated by my adult self) informing you that this T Rex album from 1972 is the most perfect collection of fey cosmic ballads and sexy pop/rock that there has ever, ever been? I'd like to think not. You see the thing is, even today, as soon as the earthy unearthly "Mambo Sun" fills the room with its sultry, ineffable presence, I'm thinking what I always think when I play Electric Warrior: this sinuous, fey, funky, majestic, pretentious, unpretentious record could have been recorded yesterday, or even tomorrow.
Tony Visconti's production of what was arguably the pinnacle of Bolan's achievements as a cosmic rocker (although I've a soft spot for Tanx) still sounds platonically immaculate. Not immaculate in the sense of being blemish-free and flawless – far from it. These songs are full of gritty little details, happy accidents and deliciously loose, ragged playing, all of which make the music infinitely more inhabitable. From the endearingly solipsistic balladry of "Cosmic Dancer" to the proto-rap jazz-punk of "Rip Off" with its anarchic feast-of-dissonance ending (which so delighted my 14-year-old ears), this is music that's immaculate in the sense that it's impossible to imagine these songs being better represented.
Should you need proof of this, play disc two on which there's the usual ragbag collection of aural scraps and sketches that would have Bolan rolling in his grave, and will only satisfy the appetites of obsessive completists. The third disc is far more worthwhile in that it's a DVD of promo films for "Jeepster" and "Get it On" along with some previously unseen TV performances from 1972. After all, you only get half the Bolan picture if you don't see the man in action, playing at being a pop star, and becoming a pop star in the process.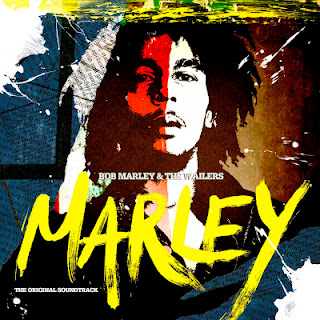 Bob Marley & the Wailers: Marley Original Soundtrack
Thomas H Green
The latest from Kevin MacDonald, director of The Last King of Scotland and Touching the Void, amongst others, is a two-and-a-half hour documentary on the life of Bob Marley. The double CD soundtrack is an approximately chronological snapshot that traces the reggae legend's career from early ska efforts ("Simmer Down") through politicized material ("Crazy Baldhead") and into the broadly spiritual reggae that made him a global superstar. The one exclusive track is a enjoyable, raw nine minute live version of "Jammin'" from the famed One Love Concert that saw him famously join the hands, onstage, of Jamaica's bitterest political rivals. The film, which I haven't yet seen, may well be the last word on Marley. His music has become ubiquitous – "Three Little Birds" is a song I seem to have known forever, almost a folk nursery rhyme – but that doesn't mean he can be dismissed, not at all. When actually listened to, rather than heard as hip lift music, the best of it retains a hopeful potency – especially the political fare – that hasn't aged a jot.
James Yorkston & the Athletes: Moving Up Country 10th Anniversary Edition
Lisa-Marie Ferla
The growing trend for tenth anniversary reissues shows no signs of slowing, with even the most cult of albums increasingly being expanded, repackaged and toured. Scottish songwriter James Yorkston, who sprang from the same Fence Collective as King Creosote and the Beta Band in the late 1990s, is the latest to receive this treatment, and the extra disc that accompanies his Domino debut Moving Up Country includes demos, contemporary single "The Lang Toun" and his 2003 Peel Session. Being mostly unfamiliar with these songs it's incredible how well the album stands the test of time. Its sprawling songs regularly top a five or seven minutes one almost doesn't feel passing, and the rough warmth of the Peel Session is a welcome addition. The intimacy and freshness of the record itself makes the inclusion of the demos unnecessary but fans - as I suspect I will become, with a few more listens - will find themselves falling in love all over again.
Watch T Rex perform "Mambo Sun"
The sinuous, fey, funky, majestic, pretentious, unpretentious 'Electric Warrior' could have been recorded yesterday. Or even tomorrow
Share this article