Reissue CDs Weekly: The Searchers, This Ain't Chicago, The Spinners, Bronski Beat/Communards |

reviews, news & interviews
Reissue CDs Weekly: The Searchers, This Ain't Chicago, The Spinners, Bronski Beat/Communards
Reissue CDs Weekly: The Searchers, This Ain't Chicago, The Spinners, Bronski Beat/Communards
Overdue tribute to Liverpool innovators, Britain's response to acid house, Motown gold and Jimmy Somerville's early days
The Searchers: they tried psychedelia, but their hearts weren't in it.
Although second to The Beatles as Liverpool's most consistent Sixties chart presence, The Searchers have never previously been given the box set treatment. Like the Fabs, they were innovative and influential. They presaged folk rock, and without them there would have been no Byrds and maybe even no Tom Petty. The subtitle, celebrating 50 years of harmony & jangle, says it well. The four CDS and 121 tracks take the story from 1963, before they signed with Pye Records, to the present day via their Seventies new wave-inclined recordings for Sire Records. They barely had to change their sound for the times and sat snugly alongside the label's other acts, like The Ramones and Flamin' Groovies.
The box set is compiled Saint Etienne's Bob Stanley, who has written the lengthy, definitive notes. Jon Savage contributes an introductory overview. The heavyweight presence of Stanley and Savage underscores The Searchers' importance. Disc one opens with eight tracks recorded live at Liverpool's Iron Door Club, recorded as a demo to take down to London. The combination of both sweet and soulfully edgy vocals is already apparent, as is their musical marriage of the rough and smooth. They were fully formed from the off. At this point, their ace was the voice of bassist-singer Tony Jackson, whose departure in 1964 was first the major line up change of the Brit-beat era. They survived that as they'd already bedded in with the hits following "Sugar and Spice". A smattering of terrific Jackson solo cuts are included. Radio session versions of the familiar, interviews and less well-known sides make this an enlightening listen. As does the Sire material, which took on the skinny tie-brigade with panache.
Ultimately though, time moved on and left The Searchers behind. They did try out psychedelia, and what's heard from that flirtation is great. But they relied on songs by outside writers and the new seriousness that turned pop into rock wasn't for them. Despite that, this fantastic box set does what a reissue ought to: tell the story in a new way. And with the uniformly great music included, it more than succeeds at that.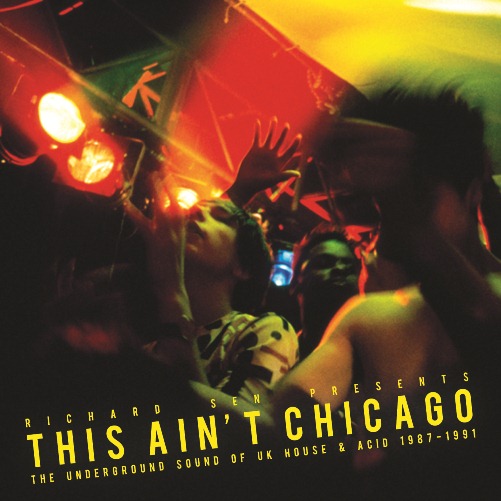 Various Artists: Richard Sen Presents This Ain't Chicago - The Underground Sound of UK House & Acid 1987-1991
Thomas H Green
When acid house broke in 1988 there wasn't as much readymade home-grown music as might be imagined. Very soon, however, Brits stepped up to the plate to match the Balearica and US house that predominated. Where the American template, created in relative isolation, often sidestepped from soul and disco, the new British sound reflected a rave's hypnotic communal pulse. It took a moment to master it - the first CD of this two CD set, while a fascinating window through time, mostly sounds a little flat and dated to contemporary ears - however, Richard Sen of Padded Cell (once of Bronx Dogs) DJed at London's well-loved Crazy Club in '89 and, as well, as including meaty cuts by SLF, Twin Tub, Static, etc, also showcases the era's lack of production dogma so that Andy Weatherall (remixing Sly & Lovechild) and Rio Rhythm Band's "Cuba Jakkin''' could throw world music into the pot, a direction never sufficiently later pursued. Now let's have volume two: We Call It Hardcore - 1990-1993.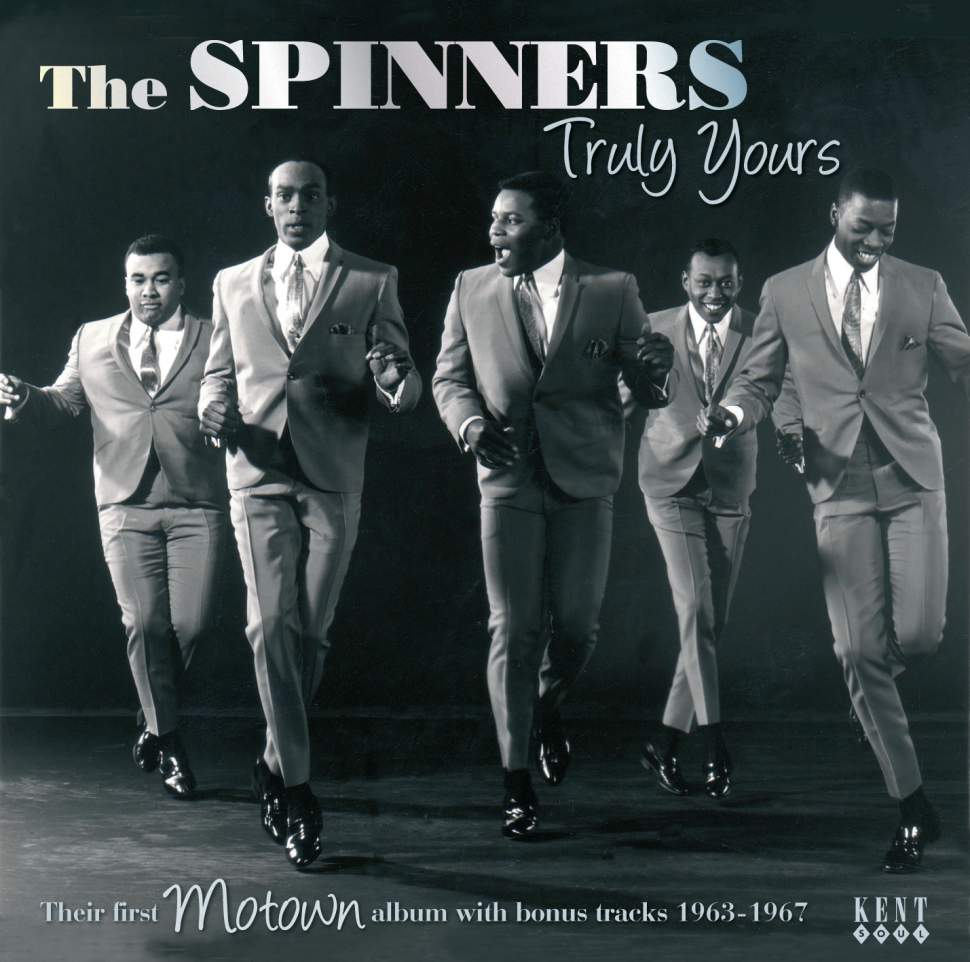 The Spinners: Truly Yours – Their First Motown Album With Bonus Tracks 1963-1967
Kieron Tyler
A beat of a different type to This Ain't Chicago, but still a firm favourite on the UK's dance floors. We knew them in the Seventies as The Detroit Spinners, to avoid confusion with the Liverpool folk group. America didn't need such a tag. During their Sixties' spell with Motown, the quintet made only one album, even though they'd signed with the Detroit hit factory in 1963. Their history stretched back to the mid-Fifties. It took until 1970 to hit big, but this reissue of that 1967 album makes a convincing argument that they could easily have been Top 40 regulars had they not been overshadowed by Motown's more sure-fire acts. As the liner notes make clear, they weren't promoted. Supplemented with 14 mostly previously unheard tracks, this is a winner from beginning to end. Their unreleased take of "Tea House in China Town" shuts The Four Tops' familiar version down. Essential and immediate Sixties soul.
Bronski Beat: The Age Of Consent Communards: Communards, Red
Kieron Tyler
Despite taking their name from keyboard player and the trio's co-songwriter Steve Bronski, Bronski Beat's focus was Jimmy Somerville's voice, an emotive falsetto that bled hurt and frustration. That they were gay was the next thing noticed. Their debut single, "Smalltown Boy", was the heartfelt account of a boy who had to leave home. Their debut album, 1984's The Age of Consent, included a list of the legal status of homosexuality in European countries. Bronski Beat used accessible electro pop to get their point across. After they folded, Somerville formed Communards with long-time friend and current-day priest Richard Coles, and also moved full-time into the charts. These three reissues chart Somerville's journey from 1984 to 1987, before he went solo. Each double CD set is stuffed with extra tracks, 12-inch mixes, remixes and demos. The Bronki's comp Hundreds And Thousands is included with The Age of Consent, and Storm Paris, the triple-12-inch live set, is included with Red. Somerville is interviewed for the liner notes of each. It's the last word on his earliest musical ventures.
Watch The Searchers perform "Saturday Night Out", from the 1964 film Saturday Night Out
Without The Searchers there would have been no Byrds and maybe even no Tom Petty
Share this article