Reissue CDs Weekly: Paul and Linda McCartney, Willy DeVille, Eric Prydz |

reviews, news & interviews
Reissue CDs Weekly: Paul and Linda McCartney, Willy DeVille, Eric Prydz
Reissue CDs Weekly: Paul and Linda McCartney, Willy DeVille, Eric Prydz
Post-Beatle bucolia, soulful swagger rescued from obscurity and tasteful Swedish dancefloor action
Paul and Linda McCartney, together in the heart of the country. Watch out Martha, you might be next for a shearing
Paul and Linda McCartney: Ram (Deluxe Edition)
Jasper Rees
The project to reissue the big moments in Paul McCartney's solo career continues. McCartney and Band on the Run have already had the deluxe treatment. Now it's the turn of 1971's Ram, the one and only time the uxorious former Beatle gave the lovely Linda equal billing. She takes a co-writing credit on half a dozen songs, supplies backing vocals and, most of all, sleeve shots of her hubby wrangling livestock and jamming. Ram is more notable for other things. Having played all the instruments on his first solo effort, it found McCartney putting together a group of musicians for the first time since the demise of the Fabs, including drummer Denny Seiwell and guitarist Hugh McCracken who would both serve time in Wings. Recorded in New York and mixed in LA, the production values are a notch up from McCartney, but his heart was still, as the title suggests, in the "Heart of the Country". Songs like "3 Legs" and "Ram On" have a delightful jerry-built flavour of in-and-out doodles, knocked up by the bearded Argyllshire gaucho McCartney briefly became in order to recover from the trauma of suing the three other Beatles.
That history is alluded to in "Too Many People", a riposte to what he saw as John Lennon's hypocritical potshots, as he explains on the slight but charming video disc. Other songs retain the DNA of more epic late Beatles recordings – full-welly orchestral backing on "The Back Seat of My Car", the saccharine/jaunty two-part "Uncle Albert/Admiral Halsey". Just a couple of songs are neat ideas that outstay their welcome - step forward the raucous "Monkberry Moon Delight" - though the bonus disc featuring out-takes and other arcana from the slush pile confirm that back in 1971 McCartney knew how to self-edit. Honourable exception for "Another Day", his debut solo single which never made it onto an album. Posterity has been spared the likes of "Hey Diddle (Dixon Van Winkle Mix)". Until now.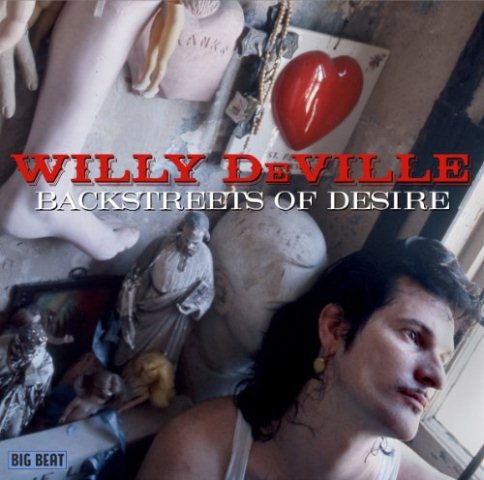 Willy DeVille: Backstreets of Desire
Kieron Tyler
Willy DeVille first drew attention with his band Mink DeVille, as part of the New York/CBGB wave that also brought forth the Ramones, Blondie and Television. The songs of the Brill Building, Latin rhythms, the fuggy atmosphere of New Orleans and the soulful sway of Ben E King were what informed the spivish troubadour. His fluke 1977 UK hit "Spanish Stroll" was made with legendary producer Jack Nitzsche. His 1980 album Le Chat Blue, made with the equally legendary songwriter Doc Pomus, is a classic. DeVille moved to New Orleans from NYC in 1988, and died in 2009. After dwindling returns in the later 1980s, his album Victory Mixture became a success in France, which led to Backstreets of Desire being made for the French label FNAC. Issued in 1992, it's barely known outside France. True to form, another legend crops up: Dr John. But this is DeVille's album. It's a thrilling collection of New Orleans-styled, mariachi-infused soul with the swagger that Van Morrison once had. The extraordinary makeover of "Hey Joe!" smoulders. A worthy rescue from obscurity that needs to be heard.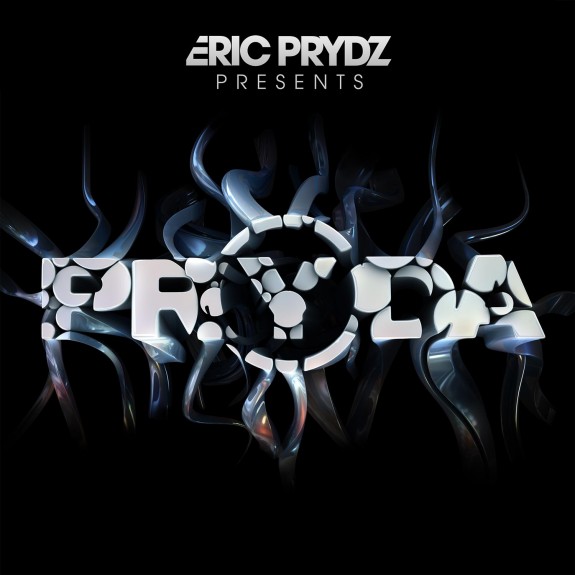 Eric Prydz: Eric Prydz Presents Pryda
Thomas H Green
Outside the niche world of club music, Swedish DJ-producer Eric Prydz is primarily renowned for his massive hit "Call On Me", a pumpin' house rewrite of Steve Winwood's "Valerie" whose notorious video of sexed-up aerobics famously made prime minister Tony Blair "nearly" fall off a gym rowing machine. Prydz has had hits since but always appears slightly uncomfortable in the shadow of that monster tune. "Valerie" is, indeed, an irritating sample-fest so, prior to releasing his own debut studio album, Prydz has collected a triple CD set of unreleased work alongside two DJ mixes of older material to show what he's really about. The unreleased fare is the least interesting, veering towards his lighter, poppier aspect, but the other two sets, adhering to an instrumental four/four club soundtrack blueprint, contain work that often appeals but sounds strangely old-fashioned. These tracks tastefully, persuasively combine techno, house and trance but there's no hint of more recent, edgier developments in electro and dubstep. There's little doubt, however, that the likes of the funky "Europa" and the bleepy smooth-trance "Melo" should hold the attention of the giant dance floors that are Prydz's stock-in-trade.
Watch the trailer for the reissue of Paul and Linda McCartney's Ram
Songs from Ram like '3 Legs' and 'Ram On' have a delightful jerry-built flavour of in-and-out doodles
Share this article